The RTÉ Guide is celebrating with the cast of Fair City this week as the show reaches 4,000 episodes!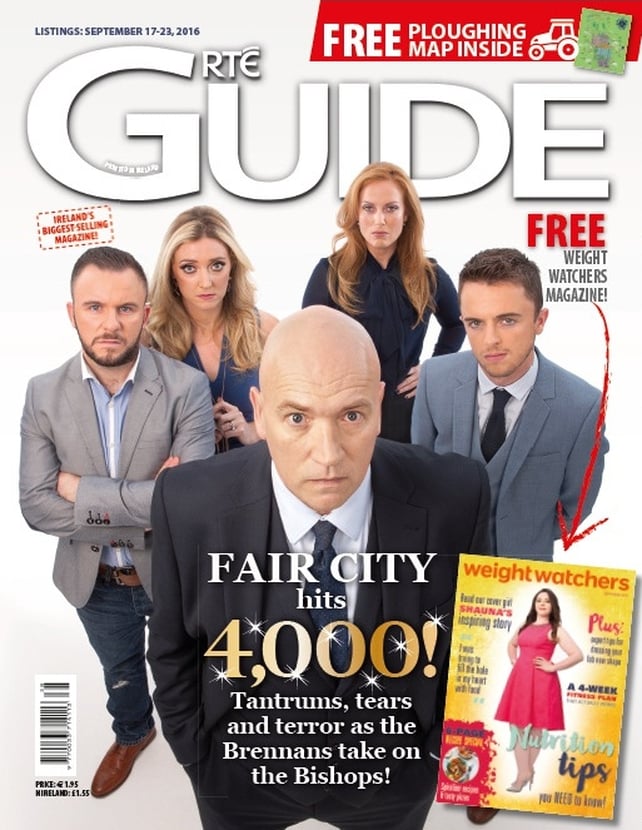 Elsewhere in this week's issue:
Health: The RTÉ Guide is offering a free Weight Watchers magazine!
Interview: Learn about the tantrums tears and terror of Fair City from the cast themselves!
Events: It's all about Ploughing this week! Get your free ploughing map inside this week's RTÉ Guide.
 
For more LifeStyle news follow our Facebook, Twitter and Instagram!