What Apple say: The iPhone 7 is better, faster and lasts longer.
Apple's latest reveal showed off an impressive new addition to the iPhone family, the iPhone 7. 
A battery improvement is something all iPhone owners have wanted. The iPhone 7 comes with 2 hours more battery life than the previous 6S and the iPhone 7 Plus has 1 hour more than it's predecessor the 6 Plus.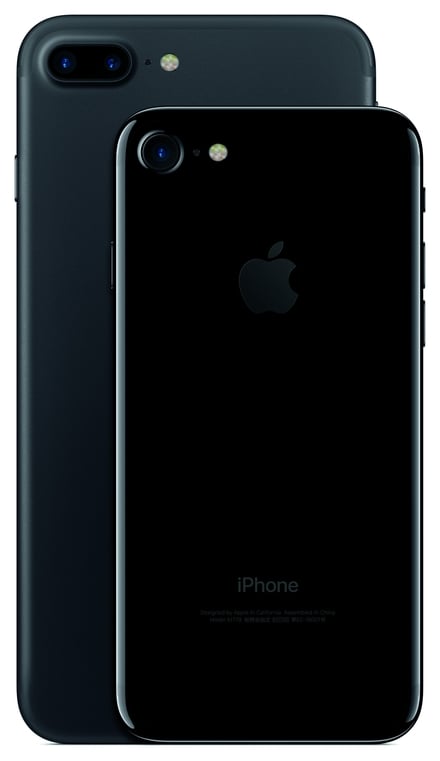 What does Will Goodbody think?
"Mobile manufacturers constantly struggle with the dilemma of whether to pack more new technology into their devices or improve battery life" Goodbody said. 
"For most users, it is good enough if their mobile lasts a day, and the extra two hours life in the iPhone 7 (if it is true) will be the difference between making it to the end of the day without having to recharge, or not."
"It is important to remember, however, that the extra battery life was made possible by the removal of the 3.5 inch headphone jack, which may well prove an irritant for many. The question is, which is more important?"
The removal of a headphone jack has been criticised by many users, as it renders traditional earphones useless without an adapter. Regardless, the iPhone 7 does have some impressive features including:
A faster processor means using more applications faster.
The new 64 bit four core processor in the iPhone 7 is called A10 Fusion, which is 120 times faster than the original iPhone.

— Will Goodbody (@willgoodbody) September 7, 2016
A wide-angled, faster camera with optical image stabilization (a fancy way of reducing things like motion blur) And with longer exposure capability you can take better photos and videos at night.
Built-in stereo will be a brand new feature for music lovers.
Waterproof and Dust resistant - no more bags of rice and over night stays in the hot press for an iPhone 7.
Watch the introduction trailer for the iPhone 7 here:
iPhone says: AirPods - Say goodbye to earphones...or at least the wires!
One of the biggest revelations to come from the launch is the introduction of AirPods, earbud like devices which connect to your phone via Bluetooth. With the headphone jack gone, these portable earphones are Apple's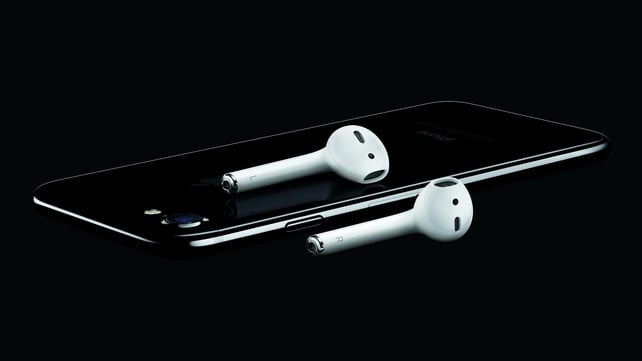 Will's view?
"I will remain sceptical about them until I get to try them" Goodbody said. "I struggle to keep the existing wired iPhone earbuds in my ears as it is, so having no wires on them sounds a recipe for annoyance to me."
The internet shared in his concerns with many tweets going viral within minutes.
"siri, can u help me locate the airpod that just fell out of my right ear" pic.twitter.com/B17xg93TIr

— jomny sun (@jonnysun) September 7, 2016
The 5 hours battery life from a single charge is also a cause of concern for Will.
"Five hours battery life will for some people not be enough to get them through the day. They do come with a carry case that contains a battery with which you can recharge the AirPods when not using them. But that is yet another thing to have to remember to charge, and to bring when you leave the house or work."
What really makes them special?
The AirPods have built in microphones which means you will be able to interact with Siri (talking to yourself is now very much acceptable). Infrared sensors detect when the pods are in your ears meaning they'll only play when you want them to.
There is an option for an adapter to use traditional headphones for those skeptical.
There have also been concerns over how they could be a choking hazard for small children and animals. Regardless, the internet was on flying form to parody what Apple hailed as a 'brave' new step in wireless innovation.
Airpod preview, in case you were wondering. #appleEvent pic.twitter.com/e5XJEGB6Rw

— Victor Baro (@victorbaro) September 7, 2016
Watch the AirPods trailer, where Chief Design Officer Jony Ive explains their features:
And finally....Is it Time for the Apple Watch?
"It's clear from last night's launch that Apple is re-positioning Watch to focus heavily on health and fitness." Goodbody said. "The waterproof feature, the addition of GPS and the partnership with Nike all indicate that Apple sees the biggest growth in the wearable market around fitness tracking. They aren't alone - other wearable manufacturers are also doing this"
The Apple Watch Nike+ looks like this... pic.twitter.com/3R0JSpUkxs

— Will Goodbody (@willgoodbody) September 7, 2016
The in-built GPS is something Apple are keen to promote. They've partnered with Niantic to have a Pokémon Go element to the Watch (something I'm...a small bit excited about!)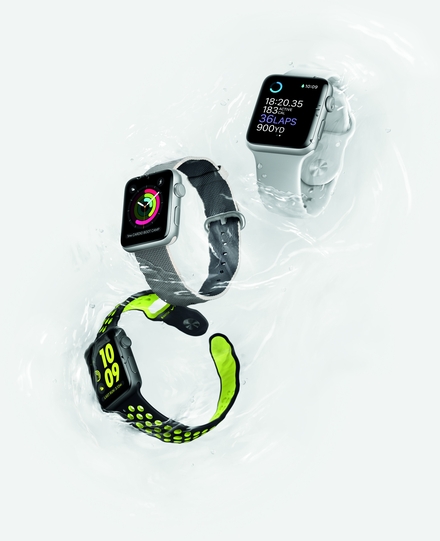 "Recent figures from IDC indicated that sales of wearable rose by two thirds in the first quarter of this year, with Apple number two behind Fitbit" Goodbody said.
"Wearables are still in their infancy, and while many people still have doubts about how useful wearable devices are, there is no doubt the market will continue to steadily grow and grow for the foreseeable future."  
If you're already sold on the iPhone 7, you can order on September 9th with a shipping date set at September 16th.