Celebrity Operation Transformation started with a bang last night, with our celeb leaders providiing entertainment, honesty, advice and more importantly inspiration, as each leader reached and/or exceeded their target weight loss for the first weigh-in.
Here are just some of the reasons why we loved last night's episode!
1. The meet and greet.
The show opened with a montage of the leaders outlining their goals, and maybe more importantly their weaknesses. The leaders cover a range of ages, weights and habits so there is something for everyone.
Fond of the 'aul glass of vino? Katherine is your woman. Busy running around looking after the kids? Follow Brenda, the Irish mammy. Maybe you're not great at cooking and frequent Domino's a little too often - Elaine knows your pain. If snacking while travelling is your downfall, Karl's your man. Dining out every night instead of filling the fridge, Gerald will show you the light.
Each leader has a weakness that thousands of us of us also have, making the journey easy to relate to.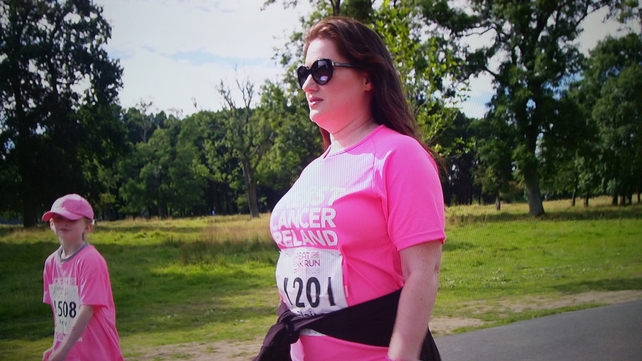 2. Elaine's determination. 
Fast forward a week and we have the weigh-ins. Everyone got off to a great start. Every celeb leader not only reached their target weight loss, but exceeded it. This is an amazing start to a tough journey, but especially for Elaine, our own Bridget Jones.
Midday host Elaine Crowley has lost 1 stone and 2lbs over the first weeks of Celebrity Operation Transformation.
The presenter achieved the weight-loss despite being sent for an MRI for her back and being severely limited around what exercise she could do.

Dietitian Aoife Hearne said: "I would say that is the most significant weight-loss that we've had so far on today's show because you haven't been able to exercise as much as you would like so it shows you how important food is ... But when you're saying 'this is for life' and cooking and putting the effort into it is really, really important for that side."
Elaine remained reserved in her reaction, eager to not get ahead of herself, or focus on the numbers too much:  "I've said it before it's not about the scales for me. The problem for me is keeping it off and a lifestyle change."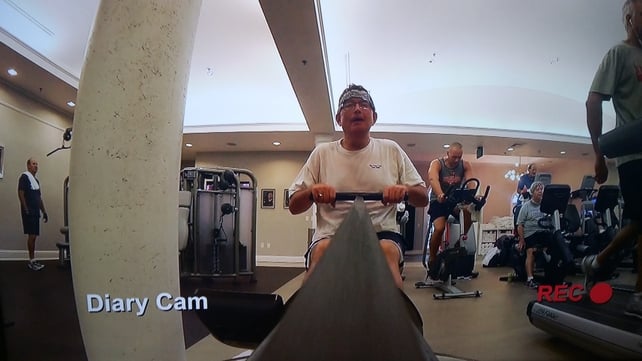 3. Gerald's enthusiasm.
Despite being away in Florida for a week, professional diner Gerald Kean also reached his target weight loss. The emphasis on doability and maintenance of this lifestyle change was highlighted when fitness expert Karl Henry told Gerald he was exercising excessively, which is not the aim:
"You're plotting your own course and it's a course for disaster. You're over training, you're working too hard, you're doing more than what I told you to do even despite the fact that you said you're not. You're definitely are, I know you are. You need to listen very, very carefully to what I have to say. You're 58 years old, you can't do this. You can't sustain this."
Though it may not be the perfect way to do it, we commend Gerald for diving head first into the challenge that is Operation Transformation. What's more, it's a lesson for everyone that this should not be a quick fix and should be instead something that lasts. 
4. Brenda's walking group.
As a mum of three, Brenda knows all too well how tough it can be to find the time to exercise. In the show we got to see her in action with her walking group in her town, getting the whole community on board with her OT journey.
We need your consent to load this Facebook contentWe use Facebook to manage extra content that can set cookies on your device and collect data about your activity. Please review their details and accept them to load the content.Manage Preferences
5. Katherine's heels.
This has to be seen to be believed. If you think that wearing red high-heels in a swimming pool is impossible, Katherine Lynch proves you wrong.
But Katherine also shows that she's not fun and games all the time. There was a touching moment when she speaks about her father's death which encapsulates the saying your health is your wealth: 
"The death of my father was one of the biggest things I've ever had to go through in my life. Three days after his funeral I get up on the stage in Vicar Street and go out as if nothing was wrong with you. So I went 'that's it, I can't do anymore of this' I need to get off this mad ferris wheel and take time out for Katherine Lynch ... I'm doing this for me first of all. I'm also doing it so I can hang around with the people I love longer.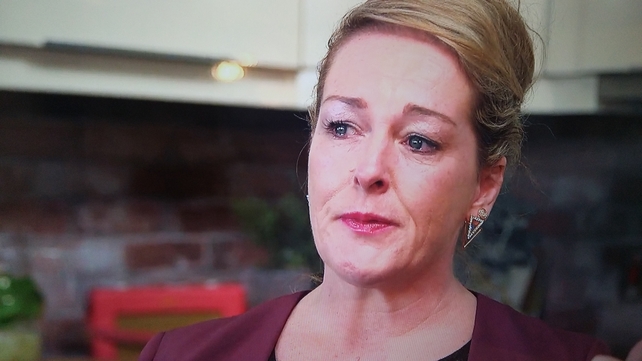 6. Karl's honesty and humour.
Comedian Karl Spain was refreshingly honest in the show when he said "for me ... it's a life-changing thing. It's a first step down that road. If I fall, and stumble, then I'll get back up and keep going down the right road".
He also provided some laughs about the stumbles he's faced so far, particularly at Electric Picnic:
Celebrity Operation Transformation continues next Wednesday, 9.35pm RTE One. Read more about the Celeb leaders and their starting weights. If you missed last's night episode, you can watch it again here.