Thornton's eponymous owners, chef Kevin and his wife and business partner Muriel,  joined Sean O'Rourke in studio this morning to talk about losing their Michelin Star last September, which, they told RTÉ Radio 1, they found out on Twitter. 
"We just heard on Twitter," Kevin told Sean.
"I was up the mountains and Muriel said, 'You'd better get home' and I said 'Why, what's the problem?' and she said, 'No... you'd better get home quick.'"
"It was a crazy way to find out," said Muriel. "But there's no communication, that's how Michelin works. You've no detailing of why you got it in the first place or why you've lost it. Absolutely no contact."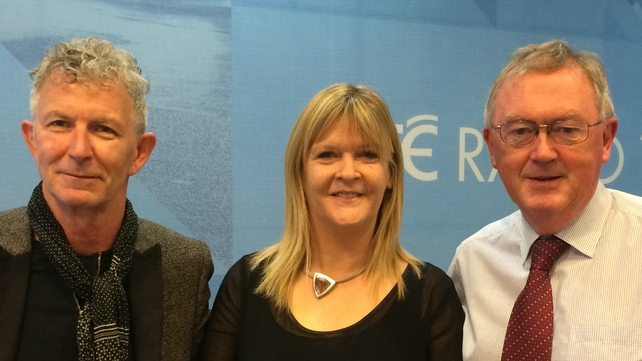 The formidable couple also spoke about the impact that rising commercial rents have had on their decision to close their St. Stephen's Green restaurant at the end of October. 
"The prices have shot up, rocketed," said Kevin. He also cited the return of landlords charging new tenants 'key money' as problematic. "Key money was in 26 or 28 years ago, then it was gone, and now it's back again." 
"The demand is so high," added Muriel.  
"It's sad. We're going to be sad to leave," said Muriel, "but we're going to do other things." 
The Thorntons good-naturedly urged anyone holding vouchers for the restaurant to join them for a meal before they turn off the kitchen lights for the last time on October 29th. 
We need your consent to load this SoundCloud contentWe use SoundCloud to manage extra content that can set cookies on your device and collect data about your activity. Please review their details and accept them to load the content.Manage Preferences
For more LifeStyle tips, tricks and news check out our Facebook, Instagram and Twitter!