They were talking about the current refugee crisis.  

The monk wanted Glenstal to contribute to the relief effort, but wanted to be sure several hundred refugees weren't going to land on his doorstep without warning. The TD assured the monk that such a thing would never happen.
The monk told the TD that it had already happened. In 1972. Almost 200 refugees from Belfast had stayed in the dormitories of Glenstal Abbey for several weeks.
They were fleeing a war zone – the streets of their housing estates were being strafed with sniper fire from the nearby mountain – like something out of Sarajevo in the 1990's. They feared going to the shops in case a bomb would go off.  
Things were worse in July as the Twelfth approached – the Orange Order's day to commemorate the Battle of the Boyne in 1690. So, on the night of July 11, thousands of women and children fled south while their men stayed behind to protect their homes.
Those women and children were refugees.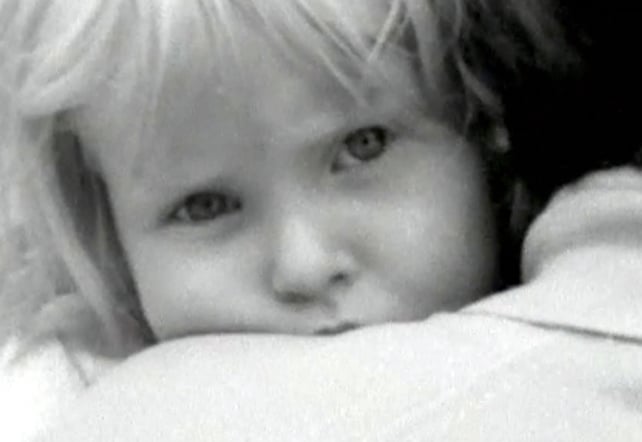 The notion that people born on the island of Ireland had been made refugees in Ireland intrigued me. 
Somehow the story stayed with me for weeks. I couldn't get the image of them getting off the buses in the middle of the night outside the majestic Glenstal Abbey out of my mind.

What must it have been like for the 200 or so working-class women and children, leaving their homes and their possessions to come south? Not only that. They had no idea how long they would be staying. Also, these women and children had come to live in a boys' boarding-school attached to a monastery full of upper-middle-class, celibate, men. There was so much that could go wrong.

The uncertainty, the differences in expectations, the lack of training, the sheer drama of it, drew me in. I was particularly interested because I live near Glenstal in the village of Murroe. So, I began to try to find out more about the story: reading, researching, and talking to the monks.
I wasn't alone. My friend and colleague the historian Ian Kenneally came on board and helped me research it more thoroughly. I had a journal article in mind, perhaps a newspaper piece or two. Then a chance meeting with an RTÉ producer while I was a guest on the Marian Finucane Show changed all that.

"These voices will be powerful", she said. "You should make a radio documentary.  About two hours later I was in touch with the Documentary On One – RTÉ Radio 1's documentary unit. They were similarly intrigued. Better still, they know how to make documentaries and have made some of my favourites.
I was nervous. As an economist, I have been the interviewee hundreds of times but never been the interviewer. I did not even understand how to record audio to a broadcast standard, but the Documentary On One and Ian coached me through it.
In Autumn 2015, our first interviews were with the Glenstal monks and Civil Defence volunteers who had helped them with the refugees in 1972.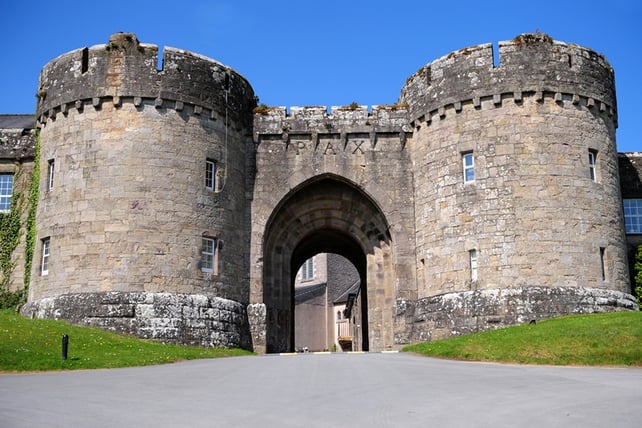 Their stories were compelling, but we also needed the voices of the refugees. In today's world of Internet and social media, we were sure we could track some of them down easily enough.
We were wrong. It took months to find them. We began by searching Facebook, Twitter, and LinkedIn for residents' groups, community newsletters, local organisations, historical societies, local officials, churches, and the Civil Defence. Ian exhausted every channel in his research. I did several appeals on radio and in print. We found nothing. No one knew anything, or was willing to speak to us.
In contrast to the monks' lives which have changed little since 1972, the refugees sojourn in Glenstal was just a short break in 30 years of trauma and chaos. Many moved around the North – lost contact with each other. Many who were small children at the time either choose not to remember or confuse their memories with other disruptive and upsetting events.
But, we couldn't tell the story from one point of view only.
So, we decided to go to Belfast and tramp the streets trying to find people who remembered being in Glenstal. It was while interviewing a small group of people at the back of a church in Ballymurphy that a woman suddenly joined in and said, "Ah Glenstal was lovely."

This was Molly who had been one of the mothers and was there with her 5 children.

Then, by chance, in the comments section underneath an article I had written for the Limerick Leaders, we found a comment from another Belfast woman, Gemma. She had been there with her mother and brothers – she was 4 at the time.
Molly gives the documentary it's title. When they got to Glenstal, which is in the middle of 500 acres of farm and parkland, they were struck by the silence. She said 'We couldn't understand the peace'. They were all so traumatised by what was happening to them on a daily basis. Glenstal was a respite from that world.
And Molly's reaction was common among the other refugee mothers. The monks keep good records.  
One mother wrote to them afterwards:
"I am sure you think I have forgotten all about you, Father Peter, Brothers Simon, Timothy and you[sic] wonderful kindness to me and my family also everyone else. Well I thank you one and all from the bottom of my heart and I shall never forget Glenstal and its very good people the girls who worked so hard after us will you please thank them not forgetting Brother Michael also the priest who wore the black cap (a berry [sic], Fr Placid) and the Abbot. There is so much I want to say by can't find words good enough for you all. Well when I came home my sisters [sic] son 17 was shot in the thigh coming home from the swimmers. He is an innocent victim, the army says he was a gunman. We have the Paras in and God knows what will happen every man and boy is searched every time they go out. Still God is good it may come to an end."
While the stay wasn't all plain sailing, the monks of Glenstal gave their home to scared women and children, and did their best to make them feel at home and care for them. The months of July and August 1972 were the bloodiest of the Troubles. Perhaps the monks saved some lives.

We know they created good memories for Gemma, a young child growing up in a warzone. We know the mothers were grateful for what the monks had done.

Another Belfast mother wrote to the Abbot of Glenstal:
 "We all arrived home safe and sound to a slightly more peaceful Belfast…I myself was overcome with the kindness everyone gave to us. 'Thank you' seems inadequate but what can I say for giving us the most wonderful three weeks of peace and quiet. I will remember you always and pray for you."
"Peace, and quiet". Shelter from a political storm. A little story which touches on the much larger story we are currently seeing in the Mediterranean. What began for me as something intriguing to research, ended up being a privilege to make.
Listen to The Documentary On One - We Couldn't Understand the Peace,  Saturday, September 3rd  RTÉ Radio 1 at 1pm or listen online here.