Karl Spain says he's shocked by how much better he feels since starting the plan: "I feel much, much different, I feel way better", he told Ray D'Arcy on RTÉ Radio 1.
"After two days, I wasn't expecting it, but my breathing was so much clearer. I could just feel it, there's such a difference already. It's interesting meeting people who I haven't seen in a week or so and them saying 'Oh God, you look so different'. That's eight days, I've stuck to the plan pretty rigidly."
Spain added that he's looking for a healthier lifestyle. He lives with his girlfriend Rachel in Limerick city and Karl says they often prefer to dine out than eat-in and he knows that this is something he needs to change. Over the years Karl has used his weight struggles as material for his stand-up act, but is now coming to the realisation that he is putting his life in danger if he doesn't do something about his weight.
Karl has Type 2 Diabetes and he understands that his food intake has a huge impact on his health. Karl does not drink alcohol but his work schedule means he often ends up eating in fast food restaurants after his comedy gigs. He explained his reason for signing up, saying:
"My New Year's resolution was to lose weight, to get healthier and I've kind of put it off... well it was my New Year's resolution in 1994! So this is me finally catching up with myself! I have dieted loads over the years. Thirteen years ago I was going to the gym five times a week.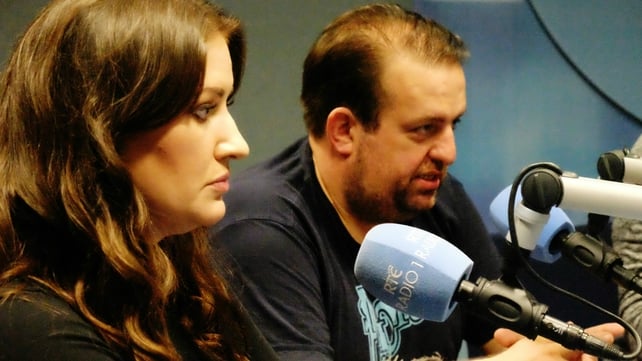 The comedian added that he has a fashionable motivation driving him towards his goal weight:
My weight used to fluctuate and now it's just gone up and up. I've kept all my clothes from when I was skinny and I've a pair of white jeans I'm determined to get back into!"
Karl's Starting Weight: 19st 4.5lbs. His target weight loss this fortnight: 6lbs.
You can keep track of his progress at the Celeb OpTrans Website here! You can listen to the comedian speak to Ray D'Arcy about his weight loss progress here.
RTÉ LifeStyle will be keeping track of the Celebrity's Operation Transformation plans from start to finish. Follow our Facebook, Twitter and Instagram to keep up to date!