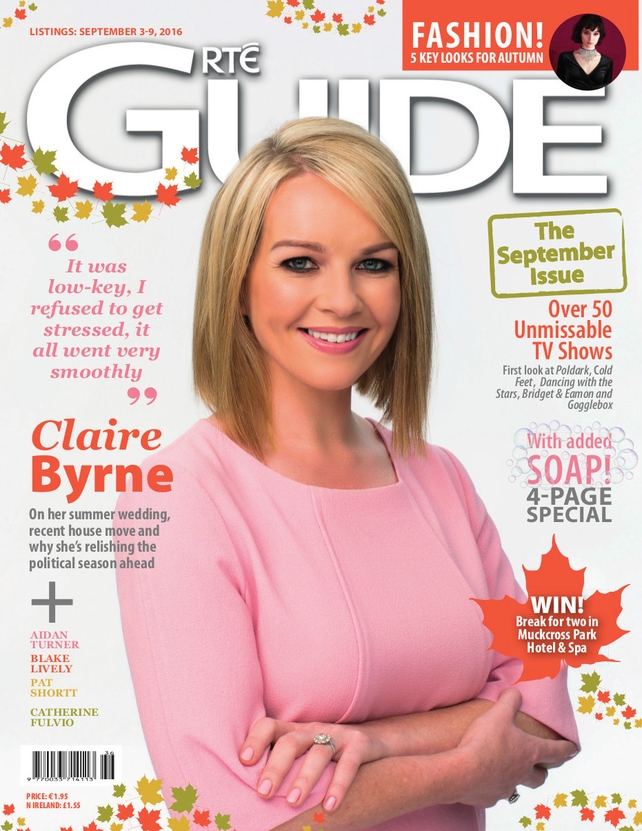 What to look forward to in this week's issue:
Interview: Claire Bryne sits down with the RTÉ Guide to discuss her wedding, her home and her politics.
Food: Check out Catherine Fulvio's latest creations!
TV: The RTÉ Guide looks at over 50 unmissable shows from Poldark to Dancing with the Stars!
Fashion: Check out the 5 key looks for Autumn!