At age 12, Ryan Tubridy started his career reviewing books on the RTÉ show, Poparaama. Since then he's become arguably the top broadcaster in the country. He reflects on his career in an inteview with the RTÉ Guide:
"Every year you get a different presenter. It's the same guy but he changes and age is the big thing. Age changes you for so many reasons and in so many ways. It changes perception, it changes attitude, it changes your approach to work and to life and to family and to everything."
For years, there has been speculation, stoked by the media and deflected by the broadcaster, of an imminent move to London and the BBC. It was not an unlikely scenario as Tubridy has filled in for many famous voices on BBC Radio 2. But Tubs has ruled himself out of any move, saying he's settled in Ireland and family is his main prirotiy.
"I was invited to do something for (the BBC) but felt, much like last year, that I have made my bed in this country and with RTÉ and I don't feel the need to be anywhere else. I have got my commitments here and family is the main thing. The past two summers I have been hanging out with the girls. Now I have a Leaving Certificate coming up in September with Ella."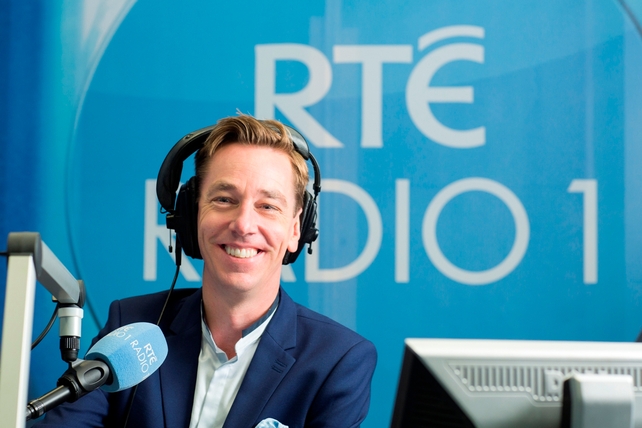 Ryan's daughters, Ella and Julia are what keep him on the sunny side of the street. Speaking of them he said:
"Best thing in my whole life, no doubt about it. I love hanging out with them. They are great fun, much more entertaining than adults, and much less impressed by stuff. They like to play boardgames and jigsaws. That makes them sound like 19th-Century kids but that's my fault.
Books have always been, and will be, an interest of Ryan's. He still writes his name, date and place of purchase on books, one of many things which remind him of his father.
"I often find my dad's books and he would do the same thing: 'Pat Tubridy, 1967' and I'd have a moment. So I'm hoping that when my girls are in their 40s they'll see my books and maybe think what an eejit writing his name in the books, but also have a moment."
"I think of that Patrick Kavanagh line, 'Every old man I see reminds me of my father', a lot, because firstly, I love Kavanagh and secondly, I sometimes see men of a certain vintage wearing a jumper or a hat or a coat that my dad would have worn and I stop and look and think and then move on. You can't be too wistful, though, because if you spend your life being wistful you could get quite low."
You can read Ryan's full interview in this week's RTÉ Guide.