Elaine Crowley seems a bit distracted when I meet her in a corridor at TV3's hi-tech TV studio. Maybe it's the heat – the hottest day of the year so far – or it could be that she's just had a lastminute cancellation from a panellist for Midday. As the daily magazine show's host and producer, it's up to her to find an emergency guest. However, she sorts out the drama pretty sharpish and by the time I sit down with her in the cool confines of a green room, Elaine is as she appears on TV – warm, witty and self-deprecating.
"I am a very moany person. Shocking moany", she confesses with slight laugh. Dressed in jeans and a floral bomber jacket, the Cork-born presenter is fresh off the Midday set. She's been the show's host for five years and in that time it has upset any expectation that it would be an Irish version of Loose Women. "It's not celebrity-driven", insists Elaine. "I don't care about getting names on the panel. I have met people in the pub or met them on Twitter and put them on Midday. It could be anyone sitting down talking about the things we want to talk about. It's a simple TV format and it works. The sponsors are all on board with that and the viewers seems to like it, so we can't ask for anything more." Nonetheless, Elaine Crowley, who joined TV3 as a reporter when she was only 22, has a habit of asking for more. "I am just one of those people who will never be happy with whatever I achieve", she admits. "I will always want to do the next thing, or achieve the next goal. I wish I could just step back and relax a bit more. I'm always thinking, 'What's the next challenge?'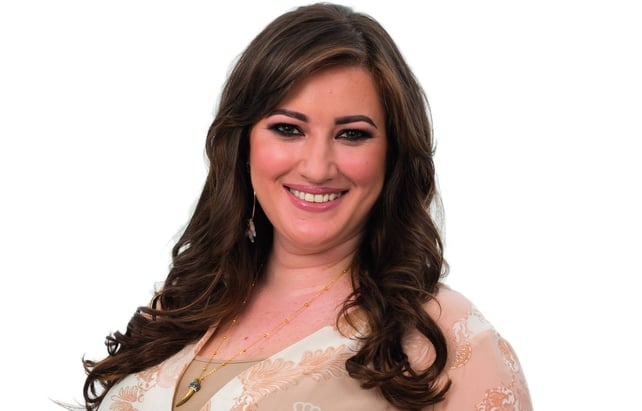 I wanted to sing in public, so I sang with Mundy for Focus Ireland. I wanted to be in a play, so I wrote and performed for Barnardos in Smock Alley a couple of years ago. I wanted to do a skydive, so I did one. Now I'd like to be able to go on holidays in a bikini and not have my thighs chafing", she laughs. Seems like she's a woman of her word too, as a few days later, she is revealed as part of the line-up for the first-ever Celebrity Operation Transformation coming to RTÉ One in the autumn.
Elaine has been open about the struggle to control her weight, but despite the gags about thigh-chafing, she says weight loss isn't her motivation for signing up for the show's Lycra-clad exposure. "I don't know what I weigh now, and I don't care. It's not the driving force behind this at all. I have battled with body image demons my whole life. For once, that is not what this is about. If I thought I was fat and horrible, I wouldn't be doing this, because psychologically, I wouldn't be able to. What I really need is support in getting a bit of healthy routine into my life. I want to be able to do exercise and enjoy it consistently", she says, admitting that she is a "nervous wreck" ahead of the start of filming. "It's quite exposing. I don't want people to think I am a pain in the ass. I know you shouldn't care what people think about you, but since I have signed on the dotted line, I am apprehensive, but sure, I can just be myself and if myself doesn't work, there is not much I can do about it." Elaine has spoken in the past about her experience with depression.
She took antidepressants on and off for years, but when she couldn't maintain the pretence of a sunny, media-friendly disposition any longer, she made what she now describes as the best decision of her life and sought the help of a psychiatrist. "I think my Dad, before he died, knew that it was something that I would have to deal with", she says. "No one wants to talk about having a chronic illness – and that is what depression is. I still have a few family members who say, 'You better stop talking about depression now, you don't want to be labelled'. But do you know what? I don't care if I am labelled any more. I don't give a damn", she says. Elaine believes depression needs to be thought about in the same way as any serious physical ailment. "If I had a cholesterol problem, if I had high blood pressure, I would be on medication. It is a disorder. It is a disease. There is an epidemic of mental illness in this country and it's not being treated the way it should be. If you look at the resources we have, it's scandalous. Unless you have money, you can't see a psychiatrist. We have made massive inroads where awareness is concerned, but we don't have the services to back up that awareness. It's all arseways", she says, clearly frustrated.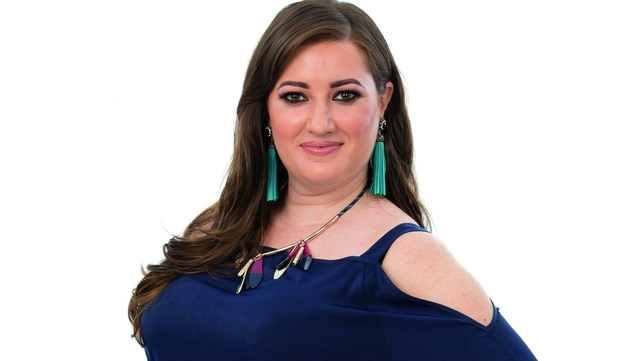 Has her struggle with weight contributed to low moods? "I thought it did, but no. When I was at my thinnest, I was totally, utterly miserable. I am quite voluptuous now and I am delighted with life and I haven't been able to say that for 20 years. I have such a wonderful family and such great friends. They are people who love me and I have a job I really love. Now I can see my life for what it is, but when you are depressed, you could have the sun, moon and stars, and nothing would make you get out of bed in the morning. Honestly", she pauses, "I never thought I would get out of this. It never occurred to me that I would escape that constant low mood. It never occurred to me that I would look forward to anything, because I never really did. Of course, you have your off moments still, but it's just that – an off moment. I know I can come out of it now, because before I was never able", she says, Elaine believes that a healthy lifestyle, sleep and exercise, as well as the meditation app Headspace are essential to her good mental health.
Elaine's '20-odd' nieces and nephews come up frequently and she clearly dotes on all of them. She tells me she probably won't have any children of her own. "For me, having kids is something I would only do in a unit, in a couple. I haven't had this mad ovary-bongo urge that a lot of women have. I think it depends on who you are seeing, and I have never been in a relationship where children were an option. If I had fallen madly in love and I was with someone longterm in my 20s, early 30s, then yes, I presume I would have children. It was never a conscious decision that I didn't want children; it just didn't happen and I can't be beating myself up over that. I know I am missing out on something; I am very much aware of that, but there is no point in mourning what hasn't been."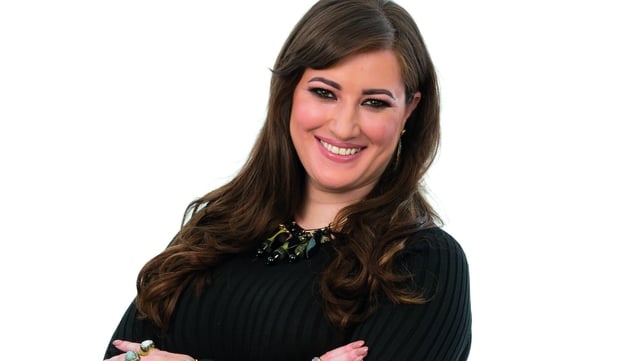 Elaine made a slip before the baby talk, mentioning a recent date eating ice-cream in the sun. She blushes like a schoolgirl when I probe for more information. She acknowledges that there is someone in her life, but politely declines to divulge further details. Instead, we talk about her plans for the future. She'd like to take Midday on the road and do some quirky one-off specials, preferably post-watershed, "because the stuff that is said during the break is by far the best craic". She would be open to a chatshow and she says the experience of putting on a play woke her inner actress too. "Growing up, I wanted to study drama. Dad said he was not paying a fortune to put me though college to be an actress, because I'd never get a job", she laughs. "I still love drama though and I am actually looking at a fi lm script right now, so that might be something in the pipeline for next year", she says. "I am 39 this month, so I want to tick as much off the bucket list as possible."
For even more LifeStyle news, tips and tricks follow RTÉ LifeStyle's Instagram!