We've all heard the story about Justine Sacco, the senior corporate communications director who posted a poorly thought out tweet, turned her phone off and boarded a plane to South Africa. The following day, she was sacked from IAC for what they called the "hateful statements" she had posted on Twitter.
Social media horror stories of the magnitude of Sacco's are relatively rare, but employees' digital footprints are becoming increasingly important to employers.
A new study reports that 64% of employers will check out your social media presence before making a decision to hire you.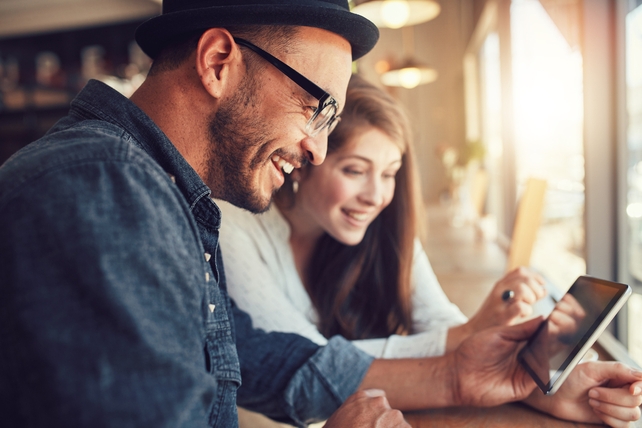 So what are the rules of managing your online image? If in doubt, leave it out!
"It's common sense for anyone who is job seeking to censor what they put up on those sites... if you are in any way hesitant about it, do not put it up," said Sean Cannon-Earley, Digital Creative Director at New/Slang, on RTÉ Radio 1 this morning.
Equally, he warns against employers assuming too much about a candidate based on their social media habits. "I follow Donald Trump, because I find it really interesting; the stuff that he says and the reaction he gets from people," said Sean. But, he clarified: "I'm not a fan. I wouldn't necessarily think that whoever people are following should be called into question."
In terms of building a professional profile on platforms such as Linked In, Louise Campbell, Managing Director of Robert Walters Recruitment, says it is a very worthwhile exercise for job hunters. "A lot of employers will screen candidates through it," she told Today with Sean O'Rourke, presented by Katie Hannon today. "It's a construct and you're putting it out there. It's exactly like a CV... it's what you want people to see."
Tips for Job Hunters:
Gary Mullan, Co-Founder of Prosperity - Ireland's leading recruitment agency specialising in design, tech and development, digital sales, marketing and advertising - has these clever tips for job hunters looking to use their social media presence as an asset to attract potential employers.


1. Keep your Linked In profile up-to-date. You know how brilliant you are - companies don't.

2. Use a good quality profile picture for your social media accounts. It doesn't have to boring, but keep it professional.

3. Make the most of your Linked In profile title and use keywords so that companies in the industries you're interested in can find you.

4. Companies use Twitter actively to recruit, post wisely.

5. Make sure you quantify your responsibilities with results and metrics.

6. Ask for recommendations and endorse your contacts.

7. Create a customized Linked In URL for your signature.

8. If you send your CV for a certain role, make sure your social profile matches.
Listen to the full interview here:
For more of RTÉ LifeStyle's news, tips and tricks check out our Instagram, Twitter and Facebook!