Who are you and what do you do?
My name is Zara Mc Daid and I am an Irish blogger, artist and art educator from Donegal currently living in Sligo. I set up my blog as a place to showcase my own artwork and designs to a larger audience. Over time my blog has developed and evolved and is a place where I also share my interests and passion for fashion and styling as well as lifestyle inspirations.
I enjoy creating and making, styling, fashion and writing and I see my blog as my own little space online where I have a voice to showcase those passions. I love to share and write about the things that I feel passionate about, that I think are worth sharing and that I hope my readers will find interesting or inspiring also. 
Why do you do what you do?
Even though 'blogging' has become increasingly popular in Ireland now most people still don't get what makes blogging so powerful, helpful, and beneficial. I believe that having a blog is the single most important thing a business, cause, or person can do to advance online. I blog to share my passions and interests. I write about fashion quite a bit on my blog as I have always had a love and interest in fashion and for me art and fashion go hand in hand. For me, fashion is about expressing your identity, showing someone who you are through your fashion choices and using your clothes to tell someone something about you. 
I suppose for some people clothing is just about comfort or utility but for me it's a way of expressing myself. I like to have fun and be creative with fashion and enjoy putting my own twist on fashion trends.  My blog is a great platform for showcasing my own art work, creations and designs to a wider audience and I sell my work on my website from my online shop. I also like to use my blog as a tool to help to promote fellow artists, designers, fashionistas and businesses whose work I admire and appreciate. Most importantly, I enjoy blogging and I know that it will bring me closer to achieving my goals. 
Describe your audience
My audience is mainly made up of women aged between 20 – 45 years old. I blog about fashion quite a bit so I think some men get a little bored of this and veer away!! I also write about my love of art and design which I think attracts a more cultured audience. When I first started blogging using just my Facebook page, right before I set up my official blog site just this year, I was always so nervous when pressing 'click' on my posts and worried that people might not like what I had to share or say. Thankfully, my audience is made up of extremely loyal, supportive, trusting and encouraging [people] and for that I feel so very grateful. 
What's your media diet?
Checking my social media sites has definitely become part of my daily morning ritual! As anyone who is in this business of blogging or self promoting understand. Firstly, I check my Facebook blog page as it is my busiest social media platform. I reply to any messages or comments I get from my readers and schedule one of two posts for the day. I love how Facebook has this feature where you can schedule your posts in advance, so even if you are travelling or in work it ensures your content still uploads for you, it is a handy tool for busy people.
Next, I have a quick look through my Instagram account. Instagram is becoming my favourite social media platform as it is all about the visual. Lastly, I flick through my most recent social media addiction, snapchat!! I only joined snapchat in the past few months so I am quite new to it but I am really enjoying using it and love how we get a chance to what the real people behind the blog or businesses are really like. 
Three people you respect?
That is a difficult question and I can't really choose just three people. I suppose I respect anyone who works hard, while staying humble and true to themselves and who never lose sight of their goals no matter what obstacles are placed in their way.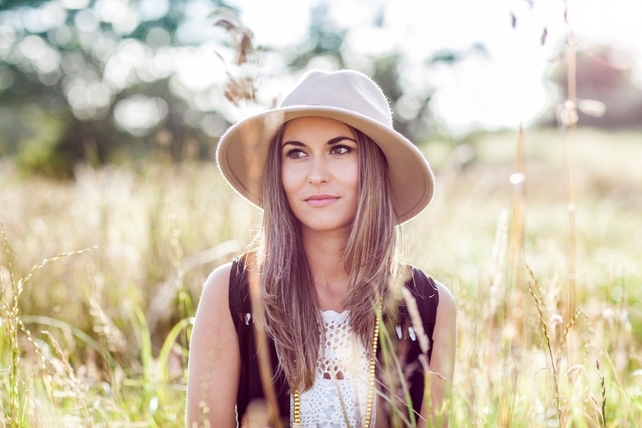 What excites you right now and Why?
Lot's of things excite me right now. We are just home from a fantastic trip to Croatia and we got engaged so it is a very exciting time for us and I am looking forward to all of the planning that comes along with it. I haven't a clue where to start but I am enjoy the celebrating!! I'm also feeling really inspired after visiting Dubrovnik on our trip and looking forward to creating some new paintings and designs based on my experience's there.  New Styling, Fashion and designing projects excite me at the minute and seeing the end results of projects come together.
Proudest post to date?
My little blog has brought me so many amazing experiences and opportunities. Opportunities such as having my art and fashion looks featured in many nationwide magazines such as RSVP magazine, U-Magazine, Xposé magazine to name but a few. What I love about blogging is the versatility it brings and how opportunities usually crop up usually out of the blue when you least expect it which is exciting. 
I think one of the most exciting things that has come my way this year is being on TV3's Xposé. I appeared on [the show] three times where I was part of a fashion panel discussing various trends and styles. I was in my element and I just loved the entire experience. I watch [the show] every day so to actually be on the show was very exciting. That's the thing I love about blogging, you don't know what opportunity is just around the corner.
What social channels are your fav and why?
As an art teacher and artist naturally my Facebook page started off as my personal creative outlet back in 2012. Over time I started sharing my other loves, fashion and styling as the opportunities presented themselves. As my social media pages grew in popularity I was being contacted regularly by magazines, TV and newspapers which was encouraging.
I am sure you have noticed my love of fashion and style feature heavily in my art work. I always say that for me, art and fashion go hand in hand. Over time I was regularly being contacted by different businesses asking me to showcase, promote, review or wear their clothes, beauty products and attend their events or exhibitions. When people started to contact me to feature on my social media sites I think that was when I realized that the time was right to set up an official blog/website to continue writing about and sharing my passions and interests in more detail. So in August 2015 I launched zaramcdaid.ie.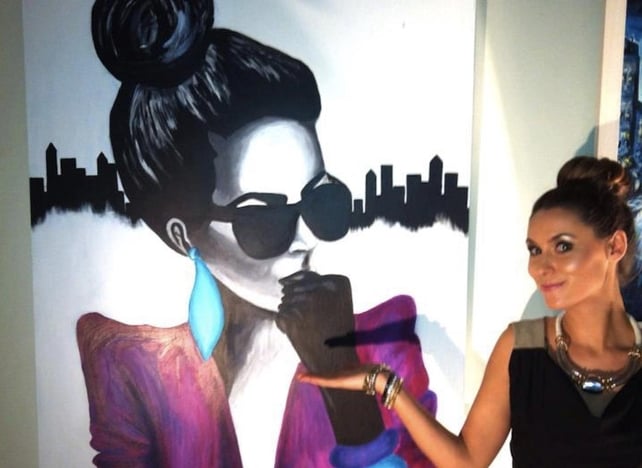 Tell us a secret about yourself?
It isn't very exciting but once I had to go to hypnotherapy to help me to stop biting my nails!! It didn't work and now I just wear gels all the time!!
What's the master plan /dream?
Blogging is a hobby right now but my dream is to continue to grow my own brand and business which combines my love of fashion and design. My own fashion or accessory collection is an area I am actively pursuing this year so watch this space. It feels right and makes sense to combine my love of art and fashion together to design my own product. Blogging brings many new and exciting experiences and opportunities so I look forward to what is yet to come.

Where do we find you?
My Website, Facebook: Zara Mc Daid Blog Instagram: ZARA MC DAID and Snapchat: zaramcdaid123
 
If you would like to feature in our On the Blog series, we'd love to hear from you e: rtelifestyle@rte.ie or tweet us @RTELifestyle, Instagram RTÉ LifeStyle or Facebook message us on RTÉ LifeStyle.