Who are you and what do you do?
My name is Louise Cooney. I am a Fashion, Travel and Lifestyle Blogger currently living in Dublin.
Why did you become a blogger?
I have a genuine passion for the topics I blog about and I really enjoy the whole process of creating blog content. As well as this, I have a background in marketing so learning to work with brands and develop my blog is an interesting experience for me.
Describe your audience!
My audience are mainly female Irish women aged 18 – 30. They are creative people looking for ideas for everything from outfits, to home-ware, to holidays.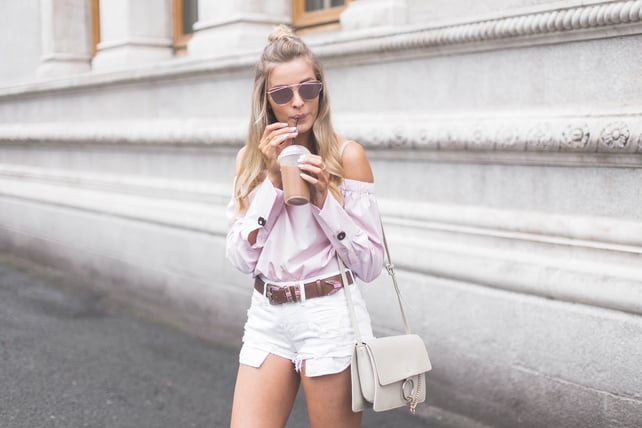 What's your media diet?
My day has to start with a Daily Mail fix – I do enjoy some celeb gossip to get my day going! Then I usually head to Instagram and Snapchat to check what's been happening while I've been asleep. Over the summer, half of the people I follow seemed to be travelling every corner of the world so there was always things to look at when I woke up.
Three people you respect? 
1. Celia Holman Lee, I worked with Celia for years as a model, she is one of the hardest working people I know and is a great ambassador for Limerick.
2. My friend Dearbhla, she battles with Chrones disease on a daily basis but doesn't let it affect her in any way. She travels more than an anyone I know. She got the job of her dreams at Google and started her own blog in the last year (www.belleazzure.com) – the girl never has a bad day and is nice to everyone no matter how she's feeling.
3. My parents – it's been a tough year between loosing family and friends but they haven't lost the ability to have fun. 
What excites you right now and why?
Travelling! There are so many places I want to go see and explore. I have an exciting trip to LA and Las Vegas coming up in September so that's my next big trip!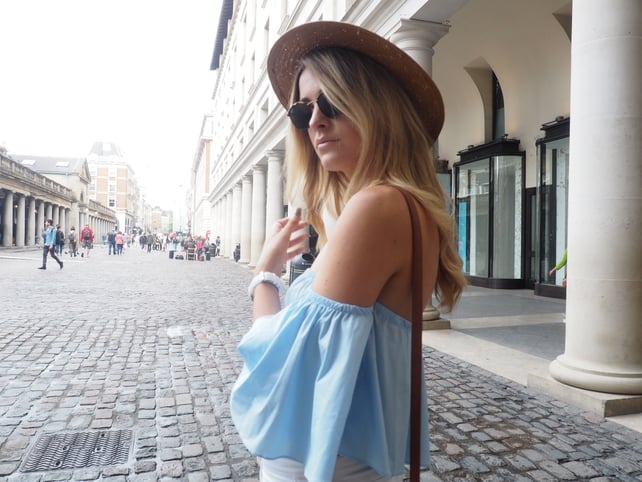 Proudest post? Finest moment to date? Most embarrassing moment to date?
My proudest post is probably my post I wrote when I left New York, about the lessons I learnt in a year living away from home! You can read it here!
Finest moment to date – This is a tough one. I think one of the moments I'm most proud of myself for in the last few months has been learning to talk on camera. It was very scary for me at the start and still is, but I'm glad I pushed myself out of my comfort zone. I now present fashion slots for TV3's Xpose and talk on camera to Snapchat (lou1409) every now and again.
Most embarrassing moment to date – Probably the same answer as above. There's nothing I cringe at more than watching myself talk on camera. I hate it!
What social channels are your fav and why?
I know Snapchat is moving in and taking over but Instagram and Facebook are still my favourite. I'm also a big fan of Pinterest. I just love pretty pictures.
Tell us a secret - something we should know about you?
I really can't dance. I took hip hop dance lessons two years ago in the hopes of improving but I really wish I took a few more lessons!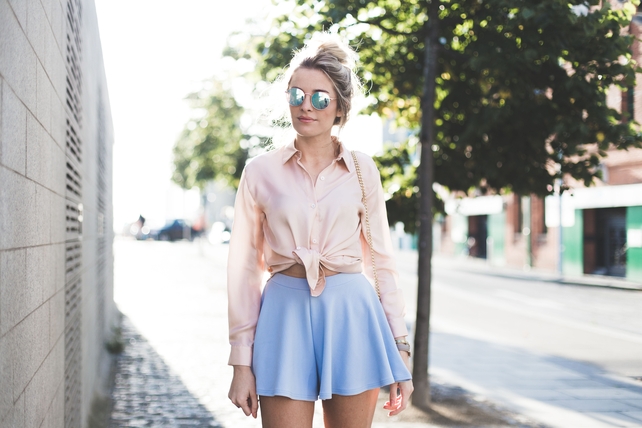 What's the master plan?
I haven't really figured that one out yet. I just want to work in a job that I'm passionate about, travel, spend time with people I care about and have fun!

Where do we find you?
My blog, Instagram, Twitter, Facebook and Snapchat at lou1409
If you would like to feature in our On the Blog series, we'd love to hear from you e: rtelifestyle@rte.ie or follow us on Twitter, Instagram and Facebook.