As chance would have it, the day before I spoke to John Creedon about his new TV travel show, Creedon's Epic East, I was talking about the Corkman's usual media home, his weeknight show on RTÉ Radio 1. Why was it so popular? We agreed it was down to the breadth of John's musical knowledge, and his sheer warmth of personality. Simply put, John Creedon is very easy to like and no great surprise, he instinctively seeks out the best in other people too. 
"I suppose I'm just curious about folks," he says modestly. "I'm always looking for the human condition in everything. And making Creedon's Epic East, I just met the soundest people everywhere I went. The level of welcome is fantastic – nothing but great hospitality and huge kindness, sometimes by people who weren't even featuring in the show. 
"There was one couple who owned the land where we were filming a story about freshwater mussels, and she came running out with her apron on, beckoning us into their cottage, the table set with homemade food. She even insisted on giving us an Irish coffee!"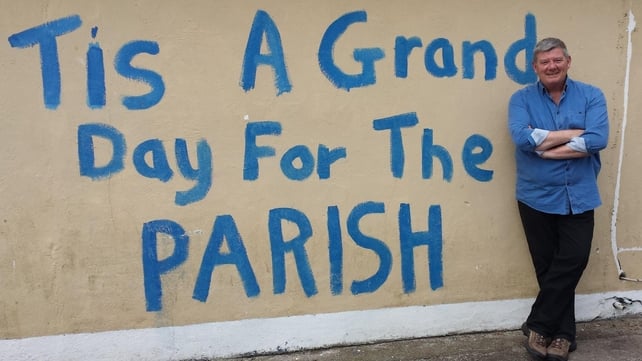 As he did last year with his trip along the Wild Atlantic Way, Creedon's Epic East is four beautifully filmed, hour-long episodes in which John fires up his trusty VW van to explore the country's new tourist route. Ireland's Ancient East takes in 17 counties east of the Shannon, and John wanders "in a lazy kind of a way" from Cork to Louth, Cavan to Wexford and other points in between. 
So what are the biggest differences he saw between the two sides of Ireland? 
"The west has a more sophisticated tourist industry, first off," he says. "There are still pockets of the east where work needs to be done; some towns need a lick of paint and a good restaurant. 
"But the biggest difference from doing the Wild Atlantic Way show is that the midlands are much flatter. The west has these massive seascapes and mountain ranges, so you're looking across at the next range, which can be very dramatic. Whereas in the east, if you get any elevation at all, you can see a dozen mountain ranges. The views are even more thrilling in a way, they're more panoramic. 
"We were on the Hill of Uisneach in Co Westmeath for the Bealtaine Festival when they were lighting the bonfire and I understood why it was regarded as the centre of Ireland in pagan times. You can see 22 counties from up there, and it's not a huge mountain. The whole country just seems tiny!" 
John thinks the history is diferent too. "Ancient history and more recent times come very close together in the east. You could go from Neolithic to Victorian in a journey of a few miles. Also, the east isn't as monocultural as the west, historically. The west would be seen as 'Gaelic' Ireland to some extent, though I know there's more to it than that: the Irish language, and so on.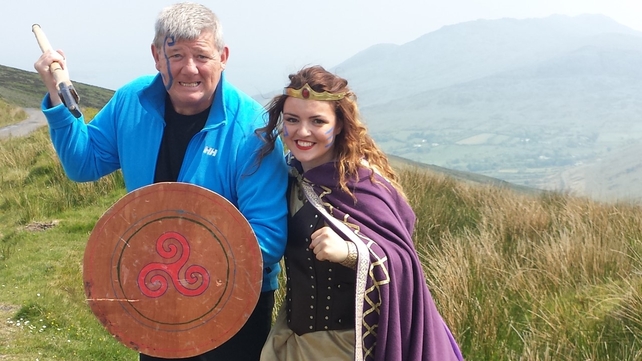 "The native people were moved west here by conquerors, the same as in Wales and elsewhere. The Gaelic hub was compressed more and more to the far side of the Shannon, while the bowl was stirred, so to speak, in the east: you had the Vikings, Normans, English and so on all coming in and settling there." 
One of his more unusual experiences was spending two days with the monks at the Cistercian abbey of Mount Melleray in Co Waterford. Their big-hearted welcome, John feels, gave him an insight into just what it is that makes the country as a whole such an attractive place for people to visit. 
"The monks were so helpful and modest and happy," he says, "They live by the Rule of Benedict, which says that every guest, whether Christian or non-Christian, should be welcomed as though it was Christ himself. It seemed 
to me that, because the monastic system played such a huge role in Ireland, this is where we got the tradition of 'céad míle fáilte'. 
"Hospitality was right up there with honesty and forgiveness, a hugely important virtue; not to open your door to a stranger was considered the lowest of the low. And I think that's permeated all of Ireland down the years."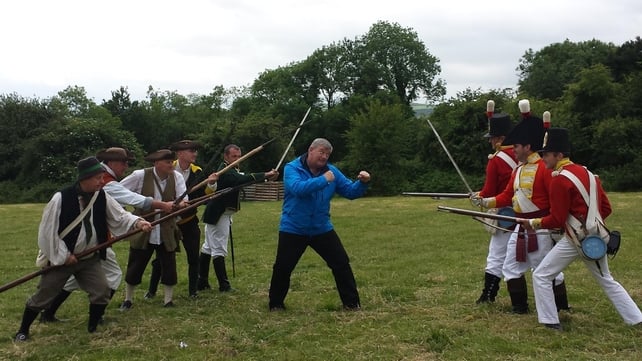 John is no stranger to travel, of course. While making a number of TV shows for RTÉ Cork, he says he's "seen a lot of the country; I'd know it fairly well. And I use GPS now, which brings me through parts I wouldn't otherwise see. It's funny, but I'd often find when travelling that my accent would change to mirror the person I'm talking to, be that in west Cork or in a Spanish-speaking bar. 
"But you know what it is? You're actually honouring the other person – in terms of communicating, you're walking towards them. When you're doing a travel show, you're meeting people, on all levels. I'd meet people respectfully and try to understand what they're about. 
"I love being from Ireland, and take huge interest in things like placenames or local dialects or accents. I heard a match commentary recently on radio and just from the player's names, you could tell it was camogie rather than hockey, and nearly know what counties are playing. That's amazing to me, that we can sniff these things out." 
There's a little bit of personal history mixed in with the bigger picture, too. John says he "wondered about my own family in the show, particularly my mother's family roots. So we did a genealogy test as part of it. 
"The programme moves in a sort of lazy, meandering fashion. You might describe it as soft- focus. We're nosing around Irishness and Irish culture, where things might have come from, why we're a bit like this and that. It's history, culture, food and landscape: everything that makes a place." He adds with a laugh, "And I'm an expert on none!"