It's nearly time to wave your little 'baby' off to big school. You may be dreading it or perhaps you are counting down the days. Whichever it is, this transition and the new found independence of your child can be tough on you as parents. The huge shift in daily life can be a difficult adjustment for your child. Writing for TiNY can help you find the words!
I started Writing for TiNY when I was a paediatric nurse. I used drawings and stories to communicate with my very young patients about their anxieties, their diagnosis, a procedure or their new medication regime. It worked! The stories allowed children to open up to the health care team and it also helped parents and children to start talking. I then decided to make a series of highly personalised stories to help children and parents to communicate about typical changes, worries and milestones. We also create specialised stories for children with illness through TiNY Health.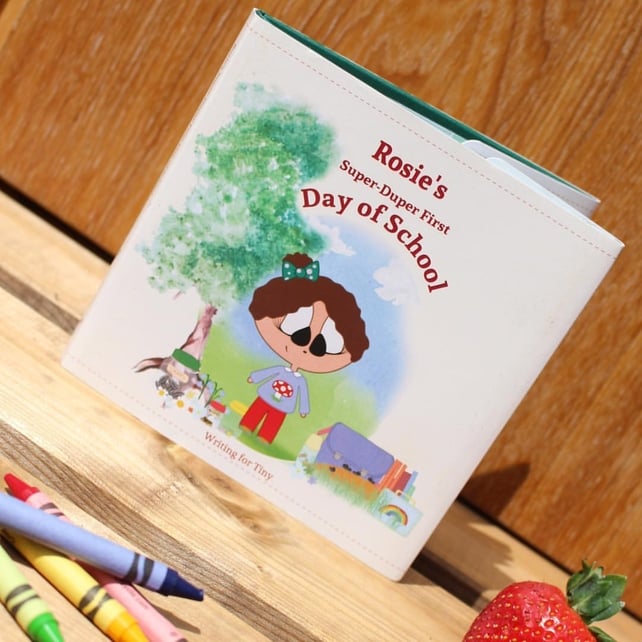 Shorties
In this special 'Shorties' series for RTÉ, we are creating short, one page, comic book versions of our stories for you to download and print to share with your child. The 'Shortie' series, like our book series will include topics like Starting School, New Baby, Bad Dreams, Trip to the Hospital, Death of a Pet, Moving House and many more. The first in the series is the 'Super Duper First Day of School Shortie' We encourage you to go through the images (right click to save the picture) and discuss what is happening in the story. There are no words in the 'Shortie' version so allow your TiNY to tell you the story. This will allow you to get an insight into what your child is thinking about the impending change in all of your lives.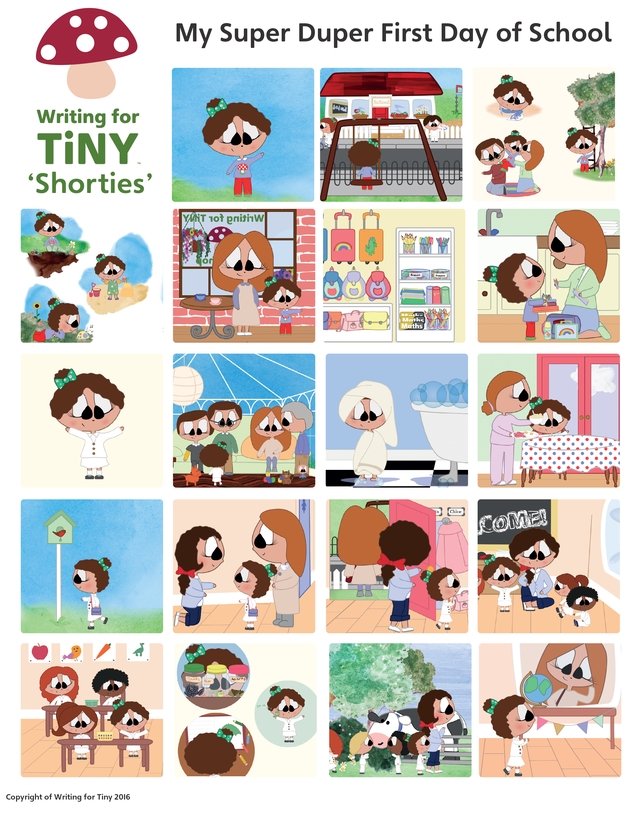 Our Ethos
Our books have a lot going on! Not only are they super personalised in order to allow the child to engage with the story, but they also have many positive undercurrents which you, as parents will appreciate.
Our Super Duper First Day of School book encourages parents to:
Include TiNY: Get ready together, allow your child to get involved in every aspect of getting ready from the lunch box to the colour socks that they will wear. Allow them to own this special time in their lives. They may be apprehensive, but those nervous bubbles can become excitement with the right encouragement.
Communicate with TiNY: Get talking about the upcoming change early on in the summer, if not beforehand. Many of you would have already visited the school before the summer holidays. Talk about starting school and read to them about starting school. Encourage them to open up about any little worries that they may have. They may even be worried about how you will feel when they're not there. You will never know what goes on in that little head unless you get talking!
Embrace your 'Indie Thinker': School is the start of a mind expanding journey, so let them start this journey their way. You may want them to like certain things or to have a particular set of friends. Allow your child to get to know herself/himself in this new world. Guide them, but try not to over influence their choices.
You can order your very own personalised 'Super Duper First Day of School' book and our other books from www.writingfortiny.com.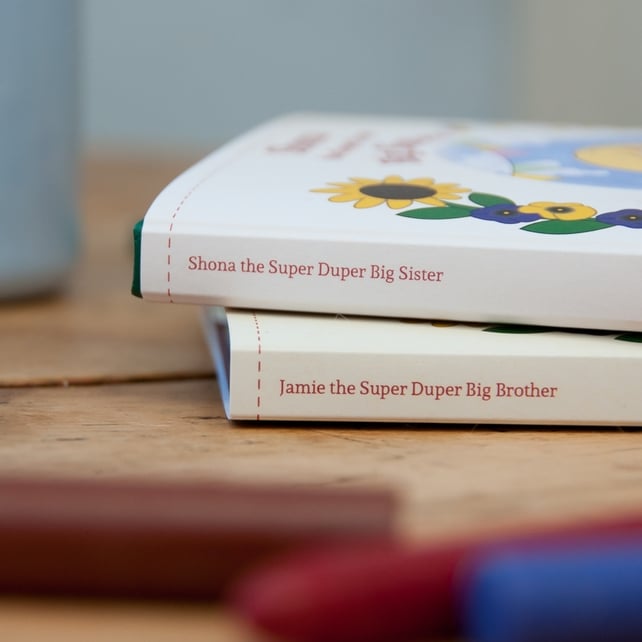 Our next 'Shortie' is all about preparing your child for an overnight stay in hospital.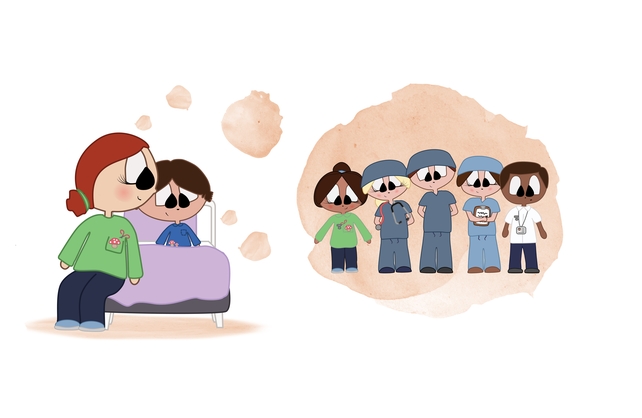 Written by Gail Condon, founder of Writing for TiNY and TiNY Health. 
W: www.writingfortiny.com
T: @writingfortiny
E: gail@writingfortiny.com
F: Writing for TiNY
For even more lifestyle news, tips and tricks check out RTÉ LifeStyle's Instagram.