Avonmore Slimline Milk named you as an ambassador for The Great Pink Run. How did that come about and why did you get involved?
I got involved because I think it's a fantastic cause and a fun way to be able to support them. Anyone can get involved in The Great Pink Run! You don't have to be an expert runner, you can be a complete novice like myself! That's what's so great about it – I'm doing the run with my mum who's a very experienced runner so she's teaching me all the ropes!

The Great Pink Run gets an amazing turn out. What can people expect on the day?
It's a great day out for the whole family! Everyone is so supportive of each other so there's a great atmosphere. We're expecting a lot of people and with that comes good vibes and positivity.

Do you have tips for anyone who has only recently decided to take up running
Don't be too hard on yourself! It's all about baby steps. I've been slowly training with the couch to 5K app and I've found it really helpful. Try running for a period and then walking – interval training. Then slowly build up how long you're running for. And remember you can only do your best! So if you can't finish the 5k or 10k running then jog or walk. It's all about taking part.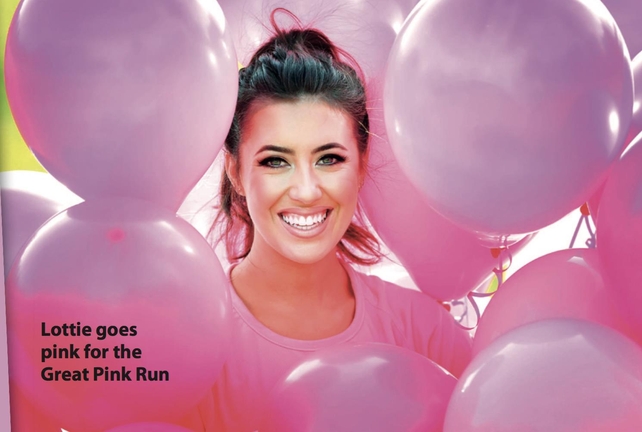 We know you have a super healthy lifestyle - what are you top 3 fitness tips?
Fuel your body from the inside out. If you want your body to give you energy you have to fuel it correctly.
Water, water and more water!
If you haven't got the energy to go for a run, don't beat yourself up. Even just get out for a brisk walk.

Will you be taking a well deserved trip away after your run? Where do like to go on hols?
I've no holidays planned just yet! But I'd definitely like to get a few days away in some sunshine!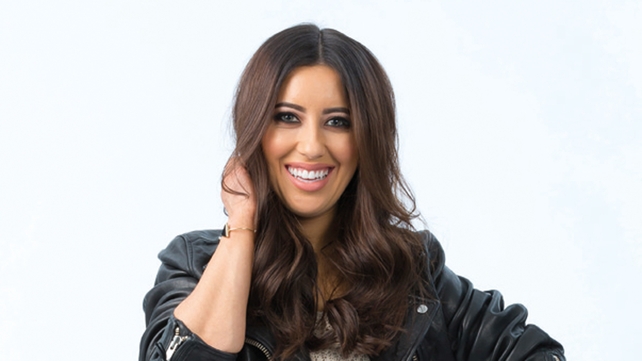 What your morning media diet?
RTE Entertainment [and LifeStyle ]obviously!
Twitter – it's hard to beat how quick it is as a news source
Radio - Breakfast Republic. Bernard, Keith and Jen always pick out great stories that catch their eye from the morning papers and deliver it to me with a laugh on the way into work!

As an entertainment journalist you know all about the top events going on in Ireland. Where do you head to on your days off?
Honestly I'm a huge fan of the cinema! I live close to The Odeon Point Village so I constantly pop in for some escapism! This weekend I'm hoping to see Finding Dory. I'm also a huge theatre fan so I frequently go the Viking Theatre in Clontarf who have some incredible Irish talent on show. Or The Bord Gais Energy Theatre for a theatre spectacular! I'm dying to get some time to see Billy Elliott. I've heard it's fantastic.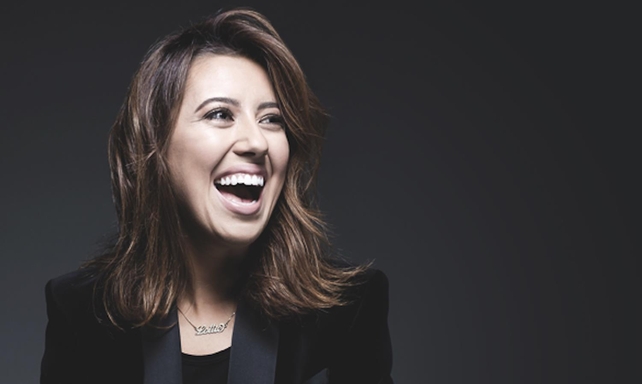 We saw you looking absolutely fab in the RTÉ Guide recently, what are your favourite clothing and jewellery brands?

Thank-you! I'm a big fan of COS, Topshop and Folkster. For a special occasion I adore Umit Kutluk and Simone Roche. Jewellery wise I adore a shop called Loulerie off Grafton Street. It's a treasure chest for jewellery lovers! Also Irish designer Chupi is gorge!

Whats the one item in your wardrobe that you could never go away without?
My Acne Rita Black Leather Biker Jacket (which is currently missing ☹)!
Check out Lottie's interview with Janice Butler in the RTE Guide here!