Speaking to Janice Butler at the RTÉ Guide, Bláthnaid discusses her time on Glenroe and still being recognised as her character Denise.
"If you're known for being on something, you're going to get asked about it all the time – I don't mind, it was an amazing thing to do".
"Growing up on set definitely influenced me. If I hadn't been on Glenroe and had that experience I probably would be a teacher or something."
When she left the show, the actress tried went to college to study Irish and archaeology but found herself missing her work on television. Soon after she spent some time working as a runner on a TV show and realised how much she missed being in front of the camera.
"I was around all the wires and equipment and I just had flashbacks to when I was in Glenroe. It was very nostalgic, and I realised then that was what I wanted to get back to."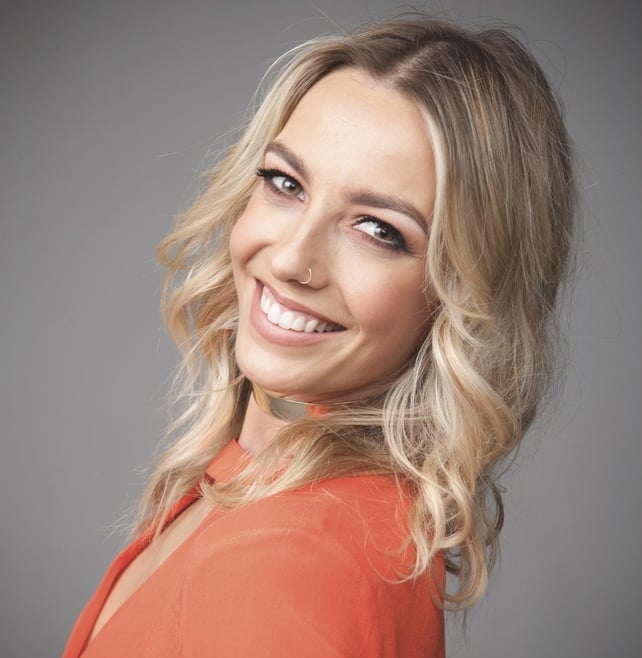 However, it is clear that Bláthnaid's interests extend past television as her interest for music is practically contagious. This past summer she has been to Beyoncé at Croke Park, Longitude at Marlay Park and now she's getting ready to attend Electric Picnic with RTÉ 2!
"You have access all areas, get to run into all these crazy famous stars, you just feel so lucky."
Charlie Mooney, Bláthnaid's boyfriend and member of Indie band of Croupier, shares her love of music and she readily admits to Charlie's influence on her musical taste.
"He knows everything about jazz and blues so that obviously influences me. I don't understand jazz, not many people do, but I really like it. We're planning a trip to New York in October and we're going to check out as many jazz clubs as we can." 
You can read Aisling's full interview in this week's RTÉ Guide.