Francis we know and love you as the presenter, with your brother John, of At your Service, how did you end up making a travel show?
Well we did the original travel show back five years ago called Francis Brennan's Grand Tour from Barcelona up to Rome and everything in between. I had said to my publicist to get on to RTÉ because I wanted to do a bit of travel or something exciting! They came back and said RTÉ wanted to do a travel tour with people on a couch and they said "you just have to bring people on tour and you be the guide" so thats how it came about.
So you're a big travel fan - why India?
Well of course everybody thought they were going to Thailand because they had to get inoculations, so they thought it was a beach holiday they were going on but I didn't want to bring them on a beach holiday because I wanted to immerse themselves in a culture that they didn't know, thats why we picked India! So we worked with Joe Walsh tours in Dublin, they have handy agents out there and we put together an itinerary that worked out as what is now 'Francis Brennan's Grand Tour India'.
Did the show go as you expected?
We were away for nine nights, we moved along fairly snappy and the group we had were very cohesive and they got together very well and I'm very happy with the way they were. We had diverse people; we had nurses from Cork, hairdressers from Greystones and painters from Donegal. They all got on great and they absolutely loved India but when we landed back in Dublin airport after being away for ten days I said "Thanks be to God" because nobody had an appendix burst, nobody fell over and broke their leg or banged their head off the bus. I got them all home safe which was really fantastic, I was so happy that I was able to do that!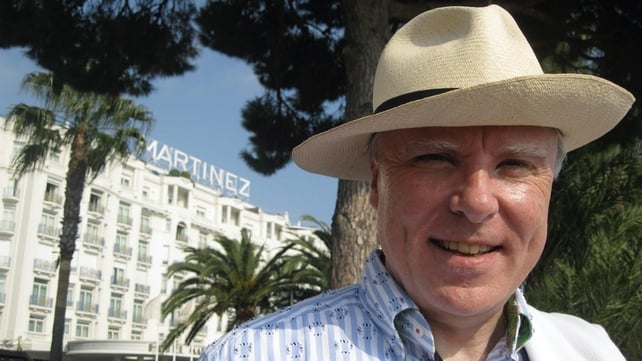 How did you handle the climate in India?
Yeah, well we were in forty seven degrees. Now we were lucky it was a dry heat and it wasn't humid, we were lucky in a lot of respects. The only mistake in India that I made was that I didn't fry an egg on camera on the ground. I'm serious, it was so hot. We were in Agra getting shots and I went to sit down and you could not sit on the wall. No way. They closed the schools ten days early because the heat was so intense and of course the Irish are walking around not a bother on us!
And how did the group cope?
No, they were alright! If you got out of it and stayed away from the sun you were ok, we used every bush and every inch of it I can tell you! When the camera wasn't on us we were under the bush you know? We had camera trouble with the heat, they clogged because the steal expanded so we had to go around with umbrellas over the cameras! We had a great Indian crew and a great Irish crew and we got over and back there in one piece so we were very lucky!
If anyone was heading to India would you have any tips for them in terms of food? I know a lot of people get the dreaded Delhi belly!
Well I got Delhi belly and I didn't touch the food! I don't like Indian food because I don't like spices or anything like that but you must be very careful. Bring wipes! I gave them all a bag, which was a great trick, they all got a yellow rucksacks which was great because when they walked down the street I could see all my gang in a flash! We gave them wipes and a toilet roll and a few other things in the bag, so they came prepared!
Are you taking your grand tour on the road - if so, where's next?
Oh no, nothing to add. We're mid-way through At Your Service for 2017. We've been back to a good few of them twice now so they're working on what we're suggesting getting things re-done, re-modelled, signage or whatever it is so we leave them alone for August, we don't go near them. We're all too busy so we go back in September and finish it up!
What did you miss most about home when you were away?
I missed Irish food but that's because the food is completely different out there, they don't use as much wheat, they use vegetable and spices like that much more than we do here. No, other than that I didn't miss anything in particular except a nice cool breeze at some stage, thats all! We would have paid extra for that.
We need your consent to load this YouTube contentWe use YouTube to manage extra content that can set cookies on your device and collect data about your activity. Please review their details and accept them to load the content.Manage Preferences
Watch Francis Brennan's Grand Indian Tour on the RTÉ Player now.