1. Work out a budget
Work out how much you can afford to spend on activities and set a weekly budget to help you. The Competition and Consumer Protection Commission's holiday at home budget planner can help you work out how much you can afford to spend. Turns out families can spend more on kiddies over the summer hols than at Christmas time - so planning ahead is wise.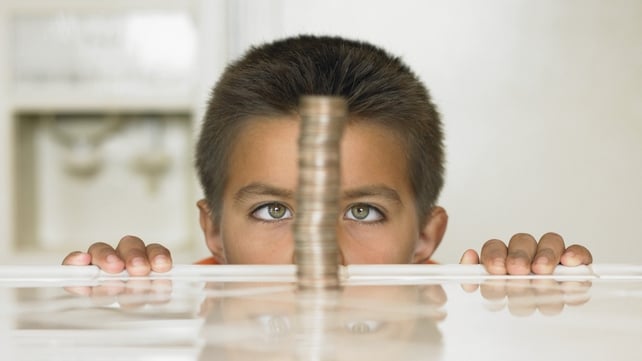 2. Check out local activities and events
There are lots of attractions that your family can enjoy, many of which are free. Visit your local library and encourage your children to take home some books. Many libraries hold events such as story time, readathons, book clubs and arts and crafts days; just ask the staff if they have any events coming up. Libraries are also a great place for kids to spend a few hours in, with plenty of books and computers to keep them busy – perfect for a rainy day.
Check to see if your local swimming pool offers free or reduced-fee swimming during the school holidays. A trip to the local swimming pool can be a great way to entertain children if you don't have the opportunity (or the weather!) to go to the beach.
A trip to the cinema is always a treat for the whole family. Many cinemas offer kids clubs with tickets at reduced prices. 
Museums and galleries are great as many of them are free. They have new exhibitions and events running throughout the summer as well as special events catering for children and families during the school holidays. The Office of Public Works is offering free admission to all of their managed Heritage Sites during the summer.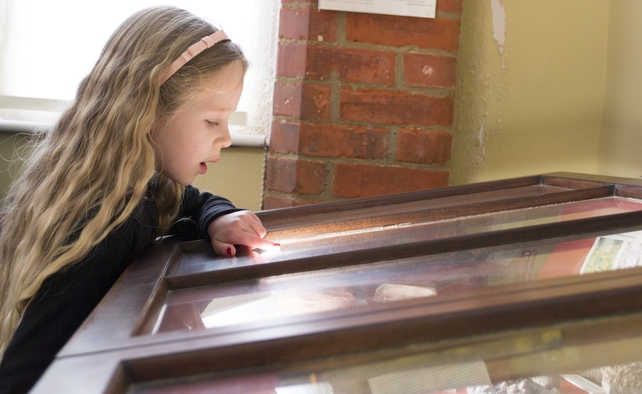 3. Teach your children about money when out and about
A good way to teach your child about money is to involve them in planning a family day out during the summer.
Get them involved in choosing where to go. Try to limit the choice to two or three different places. Give them the total amount you have available to spend and discuss the pros and cons of each.
Discuss the cost involved and the importance of deciding what is most important to them. When on the trip give each child a small amount of money to budget and spend on themselves.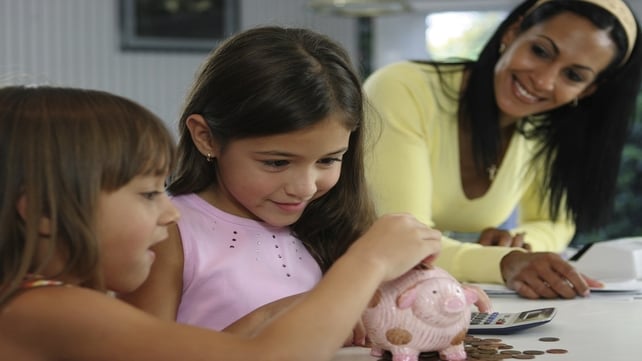 4. Stay at home! 
On some days, you may decide to stay at home, but that doesn't mean your family has to be bored. You could spend some time playing a favourite game or reading a story with your children. Challenge the kids to come up with some ways to enjoy themselves without spending money beforehand to make sure you stay within your budget. 
Have a duvet day; let the kids choose a couple of favourite films, make some popcorn and settle down to relax together. You could even let the kids build a den to play in; all they need are some sheets or blankets and some cardboard boxes or chairs to prop them up!
Teach your kids how to cook; help them pick a simple, low-cost receipe, go shopping for ingredients and cook something together that you can all enjoy eating afterwards. 
Pull out those library books, board games and jigsaw puzzles and spend some time playing. Traditional games can be great fun when the whole family gets involved.
Encourage your children to put on a play or a magic show. Let them use some old clothes for fancy dress; a few simple props and a bit of imagination is all they need. If you have a camera, you can even film it to look back on in years to come.
Have an arts and crafts day. You could create a scrapbook together using family photos or pictures from magazines of things each child is interested in.
Buy a few packets of seeds and let the kids plant them and watch them grow. Help them create a treasure map and then set up a treasure hunt around the house and garden. Or even just cover your table with an old sheet and set the kids up with paper and paints or colouring pencils.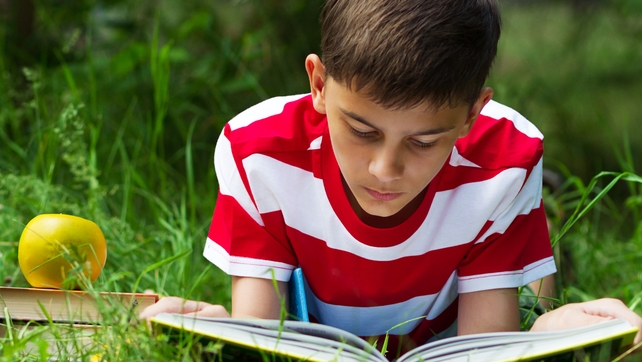 5. Enjoy the outdoors
Sunny days are great for simple activities like hopscotch and football, and these all can be done as close to home as your back garden. Or have a picnic; a small change from the routine like taking your lunch to eat outside on a blanket will seem like a novelty to children and doesn't cost anything extra.
Kites are great for a windy day and they can be bought very cheaply. If you're feeling very creative, you and the kids can even have a go at making one yourselves!
If the weather allows, take a trip to the beach. Most Irish people are lucky enough to live within driving distance of the Irish coastline. There are lots of blue flag beaches which are clean and safe for your children to play and swim in. 
Take time to enjoy our beautiful countryside. Coillte have details of plenty of family-friendly activities around the country, such as camping, walking and cycling trails.
We also have six national parks in Ireland which are free to enter and open all year round. Encourage your kids to watch out for the wide variety of wildlife spotted in the national parks. Turn it into a competition to keep them interested, with a treat for the person who spots the most!
Ireland has a long history of folklore, and lots of woods around the country host fairy trails. Spotting the hidden fairy houses is great fun for kids and it's totally free.
For something a bit closer to home, bring the kids to your local playground. It's a free and easy way to keep them entertained, get a bit of exercise and fresh air and let them meet other children. 
And don't forget; child Leap Card holders can travel free for two weeks from the 25 of July to the 7 of August.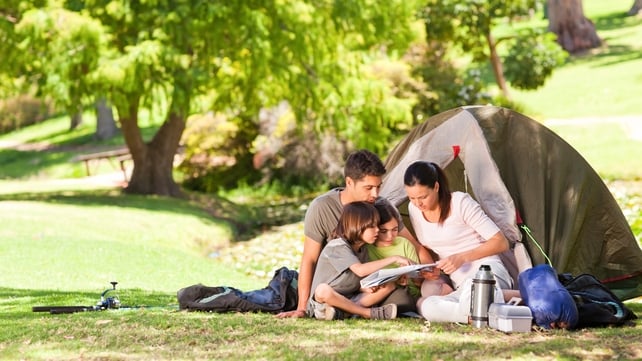 Visit the CCPC's website for more money saving tips and ideas for things to do when spending summer at home.
Clodagh Coffey is Head of Consumer and Digital Communications with the  Competition and Consumer Protection Commission (CCPC). The CCPC is responsible for enforcing competition and consumer protection laws across the economy. To help consumers make informed decisions it also gives independent, unbiased information about consumer rights and personal finance products and service through its consumer helpline 1890 432 432 and consumer website www.consumerhelp.ie.