This gorgeously produced book discovers Ireland, county by county, as you've never seen it before! Armchair travellers of any age will be totally absorbed by Fatti Burke's detailed illustrations and her father John's fabulous facts about Ireland to be discovered on every page.
There are 32 counties bursting with interesting people, extraordinary places and fascinating traditions all waiting to be found. Children can take a journey around Ireland and discover the wonders that lie just outside their door. Learn about haunted houses, unusual sports and odd festivals. Climb the tallest mountain, fish in the biggest lake and taste the local delicacies. With Irelandopedia you can become an expert on your home country or explore places you have never even heard of.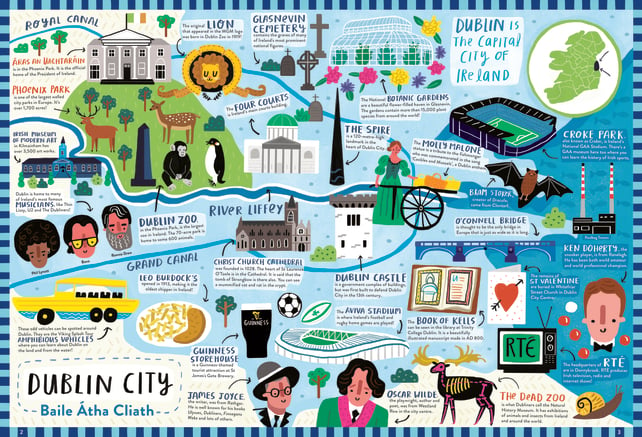 About the Author: Illustrator, Kathi 'Fatti' Burke, has been voted one of 2014's 'Women to Watch', featured in 2015 as a 'Rising Female Star' by the Irish Independent and described as an 'Illustrator Extraordinaire' by Image Magazine. John Burke is a retired primary school teacher who has travelled the length and breadth of Ireland on his bicycle. About working on the book, Kathi said:
"It was so lovely to work on this book with my Dad. Growing up he always taught me about Irish trivia and traditions and now with Irelandopedia other parents can pass that knowledge on to their kids too."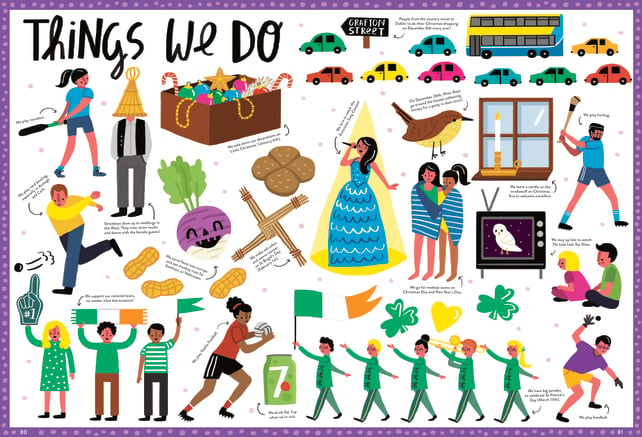 To be in with a chance to win a copy of Ali Coghaln's Get Crafty simple answer this question:
What was illustrator Kathi 'Fatti' Burke voted as in 2014?
Answer on Facebook by 'Liking' the RTE LifeStyle Page, 'Share' the post and answer the question in the comment section!
Answer on Twitter by 'Following' @LifeStyleRTE on Twitter and Tweet with your answer with the hashtag #RTEIrelandopedia
Terms and conditions apply. General RTÉ Competition rules apply, a copy of which is viewable here.
* Prize is for 1 copy of Irelandopedia
Closing date: Thursday 21st of July 2016.
Irelandopedia is published by Gill & Macmillan and can be bought here for at €24.99.