Michael Kelly is a writer, hacker grower and founder of GIY and @giyireland and he shares his Grow It Yourself starter tips with RTÉjr in the pointers and video below. Kids make fantastic GIYers – they are enthusiastic, hard working and they don't have the hang-ups about the process that adults sometimes do!
Heres 5 things you need to know:
Kids love sowing seeds, particularly the bigger ones like peas and beans.
Pick fruit and vegetables that are fast growing so that they see a quick return – radishes are a good example
GIY Fact – kids will often try vegetables they wouldn't normally touch if they have been involved in growing them!
Top GIY activities for kids – sowing seeds, digging and watering
Top GIY crops for Kids – carrots, peas, strawberries and beans
GIY Tip: What to Grow?
If you are planning to GIY for the first time this year, and wondering what to grow, the key is to start small and stick to things that you like to eat (there's no point in growing cauliflower if you hate to eat cauliflower!). Pick five vegetables you like to eat, and grow them. Pick one vegetable you know nothing about and grow that too as an experiment.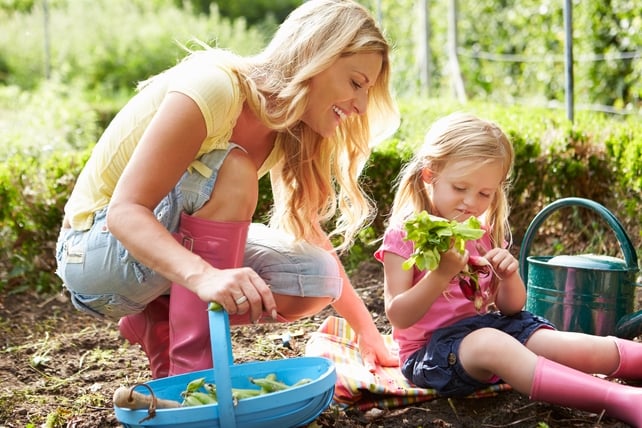 GIY Tip: Grow Herbs
Herbs are easy to grow so anyone can do it! Sow herbs from seed in seed trays from March or April. Place the trays on a sunny windowsill and keep the soil moist. Thin out to one seedling per module when they germinate. Harden off (acclimatise to outside temperatures) and then plant out in May.
Herbs to Try: Basil, Thyme, Parsley, Sage, Rosemary, Marjoram, Mint and Chives.
GIY Tip – Top 5 Fruit
Apple Trees – Did you know that nine out of every 10 apples sold in Irish supermarkets are imported? You can now buy miniature apple trees so even the smallest garden can produce a decent crop of apples.
Plums – grow surprisingly well in Ireland and produce an abundance of plump, succulent fruits. Will any of them make it to the kitchen?
Strawberries – the true taste of summer, strawberries are easy to grow and can even be grown in containers. And kids will just love them.
Raspberries – raspberries grow on tall canes and therefore need some space, but they reward the GIYer with their sheer lusciousness!Rhubarb – A single rhubarb crown will provide stems for years to come.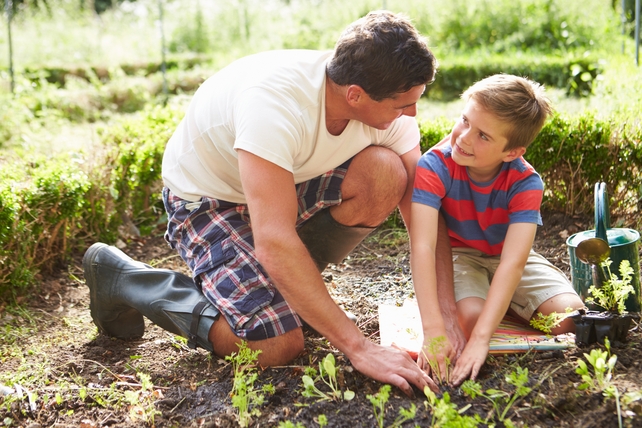 Some of the most Common Veg:
Parsnip:
The quintessential taste of winter has a long growing season.
· Grow from seed in Feb/March
· Buy new seed each year as the seed deteriorates quickly
· Needs a good deep soil
· Extremely hardy crop – frost improves flavour
Courgette:
Easy to grow and extremely prolific – the only problem will be coming up with ways to deal with gluts.
· Sow inside from March and plant out in May
· A couple of plants will be more than enough for most families
· Try to pick the courgettes when they are still small – flavour will be best and it will encourage cropping
Potato:
Where would an Irish GIYer be without the spud? Digging for your first spuds of the year will be like Christmas morning – promise!
· Sow seed potatoes in March – seed potatoes are potatoes saved from the previous year.
· "Chitting" the spuds is allowing them to sprout to give them a head start before sowing.
· Early potatoes produce "new" spuds that are typically harvested in June
· Main crop potatoes have a longer growing time and develop harder skins
Beetroot:
Forget pickled, vinegar-laden beetroot in jars, you will love your home-grown beetroot and it's easy to grow and exceptionally good for you.
· Sow regularly from April onwards
· Easy to grow and can be sowed in trays indoors before planting out 10cm apart
· Use the leaves as attractive and nutritious salad leaves
· Stores very well over winter – store in boxes of sand or peat
Onion:
Most meals begin with chopping an onion, which makes growing them yourself a great idea!
· They are easy to grow from 'sets' (basically mini onions).
· Sow outside in April and harvest in August (you can also sow winter onions in October for a June crop)
· Sow 7cm apart just beneath soil surface
· Onions store well if dried thoroughly and hung up in "braids"
Radish:
Radishes are the ideal starter crop as they are easy to grow and crop within four weeks. They make a crunchy addition to summer salads.
· Succession sow (every fortnight) from April – thin to 2-4cm
· Harvest immediately – they become woody if left too long
· Radishes should be kept in your brassica rotation to prevent disease buildup
Pea:
Here's a reason to grow your own peas: they are almost never available fresh in the food chain (always frozen). Fresh peas straight from the plant are a sweet treat.
· Sow direct in the soil or in module trays, pots or lengths of gutter from April
· Harvest from July to September
· Support pea plants with sticks or bamboos – plants get heavy
· Regular picking encourages cropping
Tomato:
Absolutely nothing beats the flavor of home-grown tomatoes. Try eating them straight from the plant – a warm, sweet, succulent delight.
· Grow in the soil, in pots or grow bags, but for best results, grow indoors
· Sow seeds on a heat mat in February and plant out in May. Harvest from July.
· Water and feed well throughout the growing season
· "Pinch out" side shoots regularly
Carrot:
Carrots are a challenge to grow well, but well worth the effort. They are the original super-food, packed full of vitamin A and will store well over winter.
· Always sow carrot seeds direct in to the soil – they don't transplant well
· Sow seeds from March to August
· Never add fresh manure or compost to soil before planting – it causes "forking"
· Carrots need a deep, light and stone-free soil
Salad Leaves:
Even the novice GIYer can be self-sufficient all year around in lettuce and salad leaves – and they will always taste nicer than the shop-bought alternative.
· Sow outside from February to August.
· Salad leaves can be started off in trays or pots and planted out when seedlings.
· Sow a small number of seeds every two weeks or so for a continuous supply
· Slugs are your nemesis when it comes to growing salad leaves – use organic slug pellets, beer traps or copper wire to keep them at bay.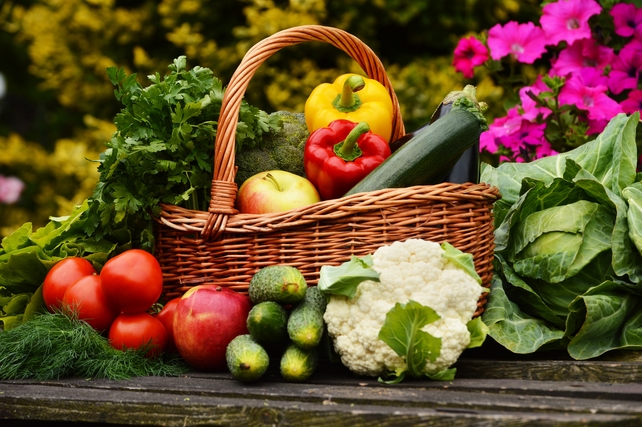 GIY Tip: Succession Sowing:
Rather than planting all at once, succession sowing is where you regularly sow a small amount of seeds to guarantee a continuous supply of your favourite vegetables. Plants to succession-sow throughout the season include: Broad beans, peas, French beans, runner beans, carrots, lettuce, beetroot, radishes, summer broccoli, turnips, kohlrabi, kale, spinach.
For even more amazing tips for grown ups, visit RTÉ Jr's blog!