Sixty leaders from the global tech industry, mostly women, are set to arrive in Dublin this week to speak at the second annual Inspirefest event, an event that sent waves through the tech industry with its inaugural outing last year. It's all down to one woman, Ann O'Dea, one of the most influential visionaries in the tech community in Ireland.  As CEO of SiliconRepublic, O'Dea was ahead of the curve, setting up the tech industry news site in 2002. While the industry, including countless start-ups, values the platform that SiliconRepublic gave them, along with the smart analysis of tech issues, one of  O'Dea's biggest legacies has been the promotion of diversity in technology and science. The genesis of this was in 2013, when SiliconRepublic launched the 'Women Invent' campaign which champions the role of women in science, technology, engineering and maths. At a time when there are skills shortages across these sectors, this was not only the right thing to do, but was also the smart thing to do.
Three years later, O'Dea and her team at SiliconRepublic are days away from unleashing the second annual Inspirefest event, a unique international festival of technology, science, design and the arts, which also happens to place diversity and inclusion at its heart. RTÉ is proud to support Inspirefest under the RTÉ Supporting the Arts scheme.
Speaking about her vision for Inspirefest on the RTÉ Radio 1 Extra's The Innovation Show on Saturday, O'Dea said that she wanted to "turn the tables on the majority of tech events and have the majority of women on stage."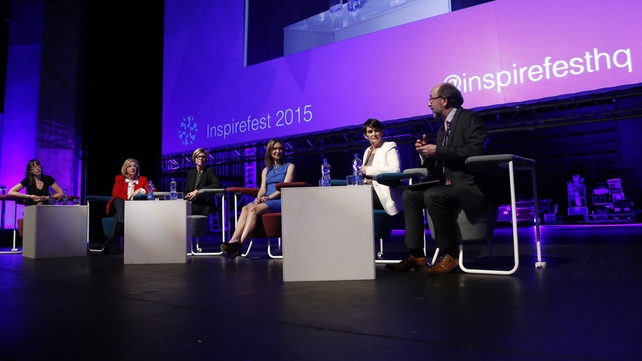 However InspireFest is far from being a 'women's event', according to  O'Dea: "It's about opening up the whole sector to ensure women and men are working together and that there isn't an assumption that it's a 'brogrammer' culture. Some people make the mistake of thinking it's a women's event. It's absolutely not. Fifty five per cent of attendees last year were guys."
While diversity is at the core, Inspirefest is also about breaking down silos and connecting sci-tech professionals passionate about STEM.
"You need the scientists talking to the technologists, academics talking to industry and that's the thing I loved about Inspirefest last year, was the breaking down of silos – kids, women and men in business, academics, professors, all getting excited about the technology and science of tomorrow." added O'Dea.
And excited they will be, for Inspirefest 2016 is set to be the biggest tech and science event to take place in Ireland this year and the topics in focus are as diverse and inspiring as you would expect, covering everything from the future of gaming to designing human-centric products and services for the 21st century to the collaborative economy and much more. The speaker line up is equally impressive, and among the sixty speakers, some highlights, include; Professor Christine Loscher, Director of DCU's Health Technology Research & Enterprise Hub, Adrienne Gormley, Dropbox's Global Head of Customer Experience, Noel Murphy, Intel's IOT/Wearable Design Leader, award-winning game designer Brenda Romero (Wizardry, Jagged Alliance, Dungeon & Dragons) and Jules Coleman, co-founder of Hassle.com.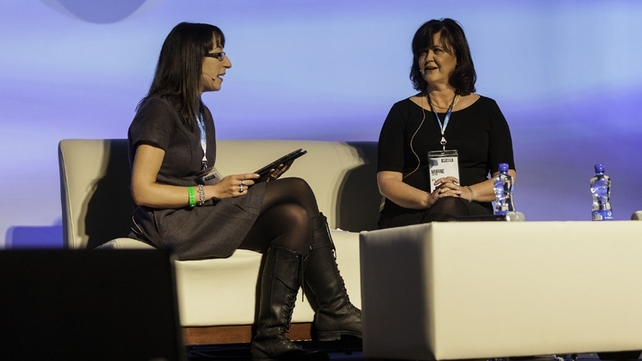 The core two-day conference takes place on Thursday June 30 & Friday July 1 at the Bord Gáis Energy Theatre in Dublin's Silicon Docks (9am-5.30pm). The Inspirefest Fringe takes place in Merrion Square Park each evening, with theatre, music, art and chat (6.30-10pm). On Saturday, July 2, Inspirefest Fringe is a free family-friendly event with live music, theatre, art exhibitions and family coding workshops. Go to inspirefest.com for more.
To listen to Ann O'Dea full interview with Aidan McCullen, RTÉ's Head of Innovation Partnerships & Funding and host of The Innovation Show, click here for iTunes podcast and Here for Android