Who are you and what do you do?
My name is Paddy Smyth and I was born with Cerebral Palsy in my legs and walk with crutches (they're copper and glam). I do a Snapchat based around #MyDisabledLife – it's a no holds barred look into how I live my life and deal with having this condition – I wanted to allow people access to see how, whilst having a disability isn't ideal, you can still have fun with it and own what you are.
Tell us about your brand!
My brand is based around #MyDisabledLife – I want to showcase that it doesn't matter that I have Cerebral Palsy and walk with crutches full time. I can do anything you can do. When I was growing up there was no one I could look to, to see the fun side of being disabled it was all very serious and 'He's inspiring just because he was disabled'.
I wanted to showcase a real experience of what it is like for me being disabled – the good and the bad –  eg: The setbacks with dating and how people automatically look at you differently through no fault of their own.
it's just innocent ignorance and what I can get away with and have fun with just because I'm disabled. My brand is #MyDisabledLife
Why do you do what you do?
I do what I do, firstly, because I enjoy it. It really helped me overcome my insecurities of being disabled. It took me a long time to come to terms with it internally and secondly to get awareness out there, but mostly, to hopefully be a person that people with disabilities and parents with disabled children can look at and say 'you know what, I can do that too'. Or 'I'm going to show my kid this guy and let him/her know that just because you're disabled doesn't mean you can't live life'.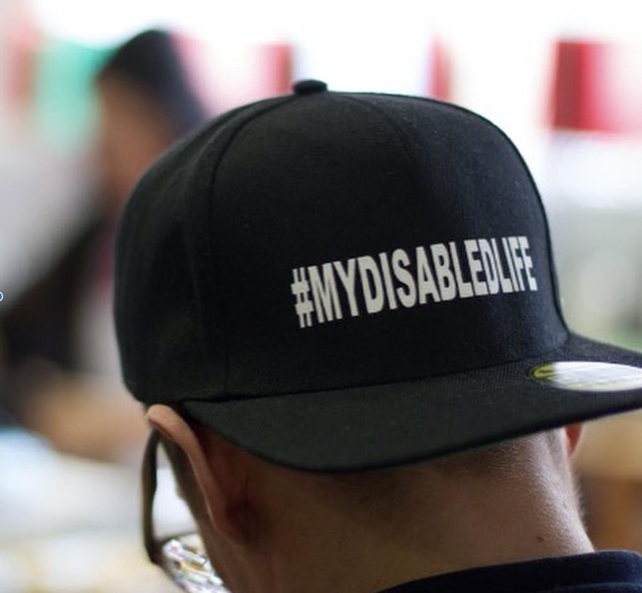 Describe your audience
I don't know. Ha - I can't believe I actually have one, to be honest.
What's your media diet?
Other people's Snapchat stories, Daily Mail and Goss.ie
People you respect?
My Dad (very generic, but true)
Ryan O'Connell (a fellow disabled activist who suffers from Cerebral Palsy too) and lives in the USA. He wrote a book called I'm Special (and other lies we tell ourselves) and when I read it I felt like someone was reading my thoughts and putting them on the page it was mind-blowing everything he wrote about and insecurities he felt was exactly how I felt, I couldn't believe it. 
What excites you right now and Why?
I'm excited about the future and hopefully, I can help those with disabilities be more comfortable in their own skin.
Proudest post? Finest moment to date? Most embarrassing moment to date?
Proudest Post - When I snapped my experience on Tinder about how when I told these guys I was disabled they said 'they didn't want to meet up with me' – I'm proud of this because it's not easy telling your audience that you've been rejected over something you can't control and obviously people are going to feel sorry for you, that's human nature, but on the other hand this is something that disabled people face all the time but never really talk about and I wanted to shed some light on it. 
Most Embarrassing post -I never really get embarrassed. I suppose when I snapped my waxing experience of getting a (back, sack and crack) done! Haha. I'd defo get it done again though, it's V handy!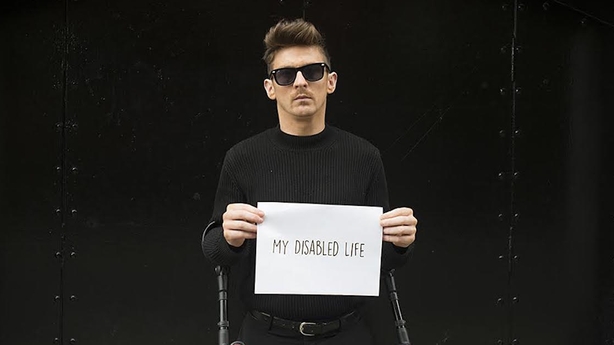 What channels are your fav and why?
It's no secret I'm a Snapchat fanatic after that, I'd say Instagram. Snapchat because it's like your own reality show and it's a real look into how someone really is – you really can get to know someone from their Snapchat. And Instagram because I love looking at gorge pictures.

Tell us a secret - something we should know about you?
When I was 19 I went for Big Brother UK and got to the final 20 – I still have my contract in my house!

What's the dream?
The dream? I don't know really! This for me started out as just a bit of fun but now, I realise the impact it can have. I would love to have my own chat show and bring out my own range of wine. (I dream big). I would also love to be a figure in changing the perception of those with disabilities and become a speaker.
First Dates Ireland airs every Thursdays at 9:30pm on RTÉ2 and is available to watch on RTÉ Player. We'll be live tweeting First Dates Ireland each week with the hashtag #FirstDatesIrl