At 22, Ronan has done more for young female actresses, indeed the worldwide perception of the Irish, than many could in a lifetime. 

The fact that she is on the front cover of the International edition of Time magazine, as one of the world's stars ready to take over their field, is a wonderful acknowledgement of her talent and her personality. 5 Reasons below...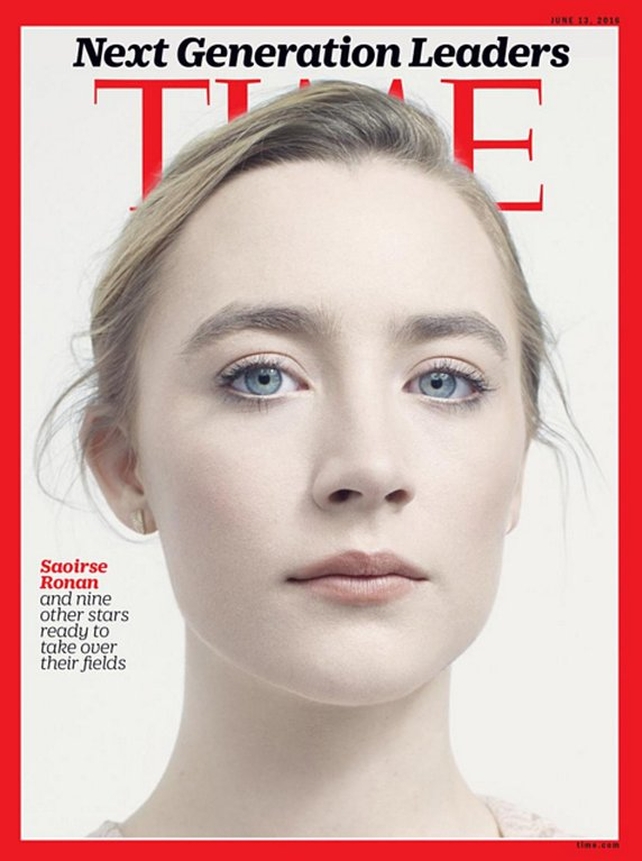 1.    'Soundness' 
Carlow-born Ronan was nominated for her second academy award this year for her role in Brooklyn following her 2007 nomination for her performance in Atonement when she was 13.

Many of her interviews in the lead-up to the awards featured the actress at her best – natural, grounded, bright, likeable – her overall 'soundness' on display at all times. None more so than during her interview with Ellen DeGeneres and her good-humoured response to Dennis Quaid's pronunciation of her name when he announced her Golden Globe nomination.




2.    Feminism
In the Time interview she when asked about the roles she has chosen, Ronan said: "It's important for me to play intelligent women, because I think in art, you have a responsibility to portray real life. 

"It's even more important now that there's such a massive shift towards feminism that men and women see strong, complex women on-screen.

"I'm not being big-headed, but I'm not a dummy. So I don't want to play someone who is a dummy on-screen. It's just boring." Nuff said.

3.    Humility
In the interview she also spoke about how her parents (Monica and Paul) kept her grounded and she credited her father's experiences as a jobbing actor with her healthy approach to life in the spotlight.
"Ma watched Dad lose out on parts or star in shows off-off-Broadway and make buttons," she said.

"She watched these really talented people never get the shot they deserved. So they prepared me to be realistic. And that's good, because the moment fame becomes a priority, you should give it up."

She added that she was "learning to demand what she wants in her career" and attributed some of her success to her humility.
 
4.    Tropical Popical
In the interview on The Ellen Show, above, Ronan plugged her fav nail salon in Ireland and threw the salon into the spotlight, to the delight of owner Andrea Horan. She told RTÉ LifeStyle at the time:"To get a name check on one of our favourite TV programmes in the world, I mean to hear Ellen say the name of your company on her show, now that is surreal.

"It's so outrageous and mental. I can't get over it, it's the soundest thing ever. So sound.

"Saoirse didn't have to do it, it was such a nice endorsement." Another classy move by Ronan.

 
We're humongous fans of #saoirseRonan, so we're so very excited for her for her premiere of #Brooklyn tonight pic.twitter.com/P2CpYZaKC1

— Tropical Popical (@TropicalPopical) October 22, 2015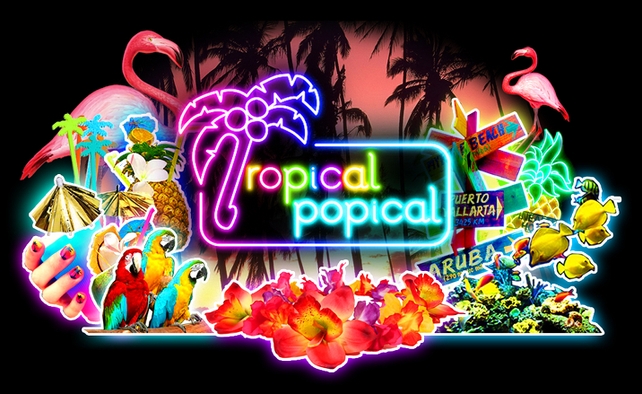 5.    Accent
Despite travelling the world, often spending months working away from home at a time, the actress has never lost or changed her accent. Colin Farrell was quoted in Time as saying: "Saoirse doesn't have a dishonest bone in her body and that translates directly into her work, onto the screen". It seems that it translates into every aspect of her being.