With the days warming up, it's time to air out the tent and mark those calendars, as the music festival season kicks off. Deirdre Mullins gives the low down on the best Irish Music Festivals. The only problem? Trying to decide which one to go to.....
Life (May 27- 29)
If you really want to get your groove on, go to Ireland's best dance music festival set in the stunning countryside location of Belvedere House and Gardens in Westmeath. Acts include John Talabot, Cyril Hahn and oldies such as Laurent Garnier, 2ManyDjs and Jeff Mills. A weekend ticket will set you back €149.
Forbidden Fruit (June 3-5)
Yes it's back again in Dublin's Royal Hospital Kilmainham on the June Bank Holiday weekend. This year it has expanded to a three-day affair: headlining is Tame Impala, Jungle and Dizzee Rascal. As an urban festival, it's a good one for those who like their home comforts and want to avoid sleeping in a muck-sodden field. A weekend ticket costs €119.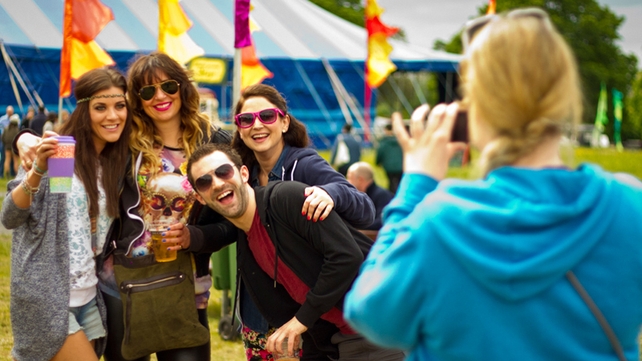 B.A.R.E. in the Woods (June 11)
This is a one-day camping festival set cosily within the woods of Garryhinch near Portarlington, Co Laois. Headlining are the original hip-hop maestros, The Sugarhill Gang and other acts include King Kong Company, The Pail and reggae legend Natty Wailer. Tickets are a well priced at €50 including camping. Looks like you can't go wrong with this one.
Body and Soul (June 17–19)
Body and Soul marks the summer solstice in the fittingly magical grounds of Ballinlough Castle, Co. Westmeath. Although it's grown substantially in size over the last few years, Body and Soul still maintains the magic that makes it the 'go-to' event of the year. What makes it so special is the element of surprise you get walking around the grounds, with eye-opening art instillations and impromptu performances are dotted around the site.
Headlining are The Gloaming, Stanigold, St.Germain and Mercury Rev. The woods and gardens will play home to pop-up restaurants, spoken word events, performance art and a 'soul kids' area for families. A combined weekend and bus ticket (return from Dublin) costs €198.50.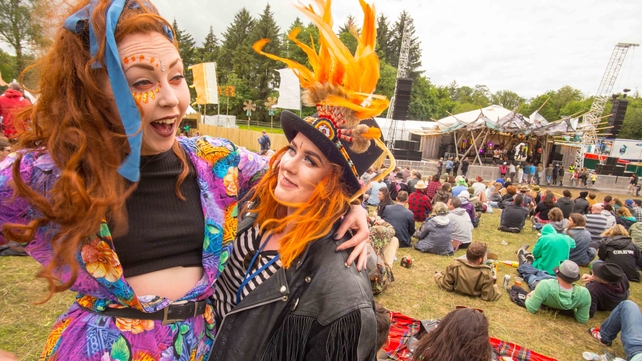 Sea Sessions (June 24 - 26)
If you fancy mixing some surfing with a music festival then this is the one for you. Set in the coastal town of Bundoran, Co.Donegal, this festival has combines music with surfing, comedy, football, BMX-ing and barefoot tag rugby. Headliners include Gavin James, Primal Scream and Tinie Tempah. A weekend ticket costs €99.
Castlepalooza (July 1-3)
The wooded wonderland that is Charleville Castle is home to this boutique festival, centrally located in Tullamore, making it pretty much accessible from any part of the country. Surprisingly, the 17th century castle is open for revellers to enjoy its restored rooms and warm in front of its roaring fires. The organisers have a goal to become Ireland's most environmentally friendly festival; their green policy includes recycling waste, using biodegradable food containers and booking 50% of acts based in Ireland. Star turns this year include Caribou, Jurassic 5 and Villagers. A weekend ticket with camping is €134.
Longitude (July 15 -17)
Another three day non-camping festival in Dublin's fair city. Taking over the sprawling greens of Marley Park, this annual favourite features headliners are Major Lazer, The National and Kendrick Lamar. The organisers pride themselves in having the best of Ireland's unsigned and indie acts, so there is a good chance you will discover your new favourite band there. A weekend ticket is €159.50.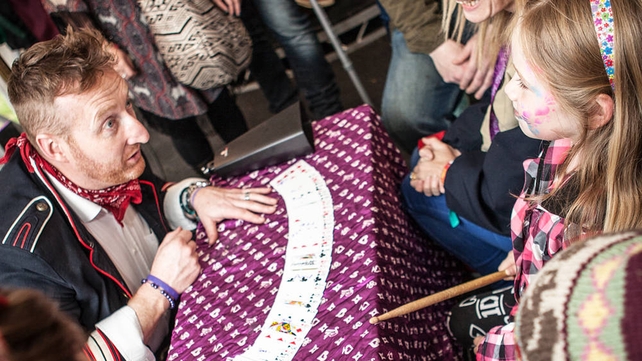 Knockenstockan (July 22 – 24)
It's a small intimate affair that champions Irish music and arts and is set in a stunning valley by the Blessington Lakes in Co. Wicklow. Many of the acts are unknown to the masses, so it's a great festival to discover new sounds. There are buses running to the festival from the city centre, or you can camp just a five-minute walk from the stages. A weekend camping ticket is a reasonable €115.
Indiependence (July 29 – 31)
This is the place to be on the August bank holiday weekend for all indie music fans. Set in the foothills of the Galtee Mountains in Mitchelstown, Co. Cork, the festival has Editors, Bell X1 and Ash headlining. It also offers a silent disco, spoken word, comedy, and a small cinema. A weekend ticket with camping is €119.
Homebeat and Happenings having teamed up to create
Another Love Story (19 – 21 August) Homebeat and Happenings have teamed up again to bring us this festival which they describe as a "blissful alternative to the large-scale festival experience". The leafy grounds of the 18th century Killyon Manor in Meath provide the perfect playground with woodlands, a ballroom, laws and an island chapel. It's not just a festival of music but also includes yoga, discussion, walks, theatre, film and food. Another Love Story strives to be an intimate event with an emphasis on connection and shared experience and not simply running from one gig to the next. The line up has still not been finalised but does include Meltybrains, Saint Sister and Talos. A weekend ticket with camping cost €125.
Electric Picnic (September (2 – 4)
Ok, well this one needs little introduction. The mother of all Irish music festivals closes the season: as expected, it's a whopper line up with LCD Soundsystem, The Chemical Brothers and New Order headlining. The usual mix of sites will be in full effect, including Trenchtown, the Salty Dog, Midfield and Body & Soul. It's a sold out event, but dare you miss it? Time to put that hustle on...