The Eurovision final will take place in Stockholm on Saturday night and will be co-presented by Måns Zelmerlöw, last year's Swedish winner. In total 42 countries (including Australia!) will participate in the contest and after the two semi-finals there will be 26 countries competing for final victory.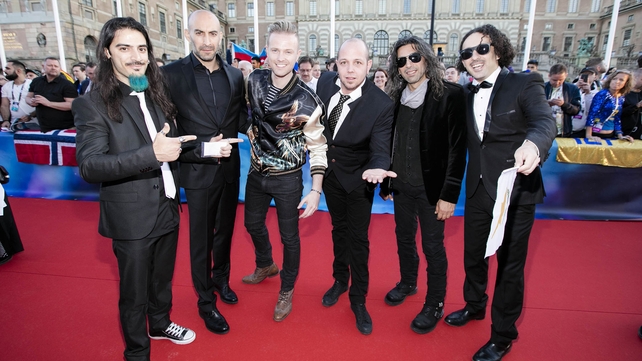 From Dana (the first Irish to win the Eurovision for the Irish) to Johnny Logan who won twice, Ireland holds the record of the number of victories with 7. You can see our gallery of the Irish stars at the Eurovision here.
This year, bookmakers predicted Russia to win the contest and the Irish singer to finish at the 27th place... Unfortunately Nicky Byrne didn't manage to qualify for the final...
One of the favourites is the Belgian singer Laura Tesoro with her song What's the Pressure. She has a nice voice and finished second at The Voice van Vlaanderen. She definitely gave a better performance than the ex-Westlife singer...[Editor: Virginie stop plugging your homies the Belgians!]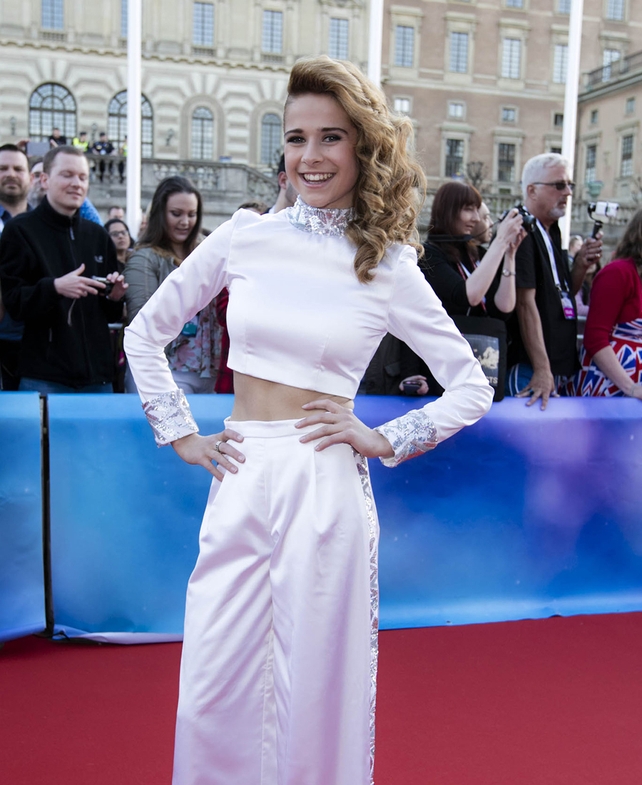 While you're preparing to watch the Eurovision, why not whip up some of these European favourites?
Ireland - Irish Garlic Chips. Click here for the recipe.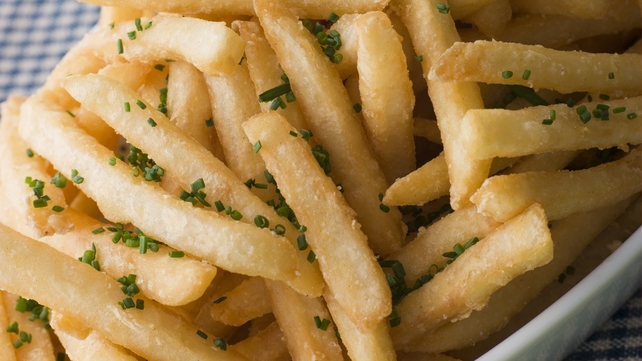 Belgium - Belgian Waffles. Click here for the recipe.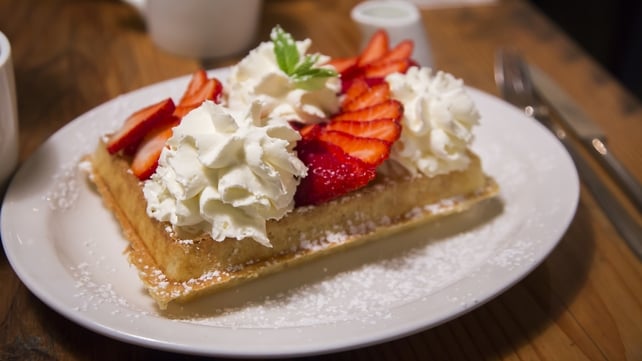 Sweden - Swedish Meatballs. Click here for the recipe.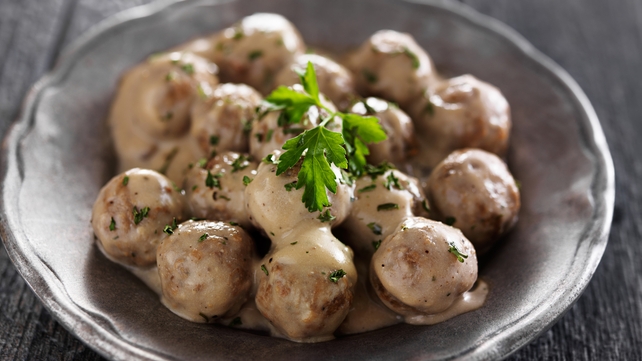 Lots more recipes below and while they're simmering, try out these...
Essential Eurovision Swedish Phrases:
Good evening: God kväll
Ireland 12 points: Irland 12 poäng
Is that a man or a woman?: Är det en man eller en kvinna?
But that country isn't even in Europe!: Det landet ligger ju inte ens i Europa!
Thank god Terry Wogan isn't alive to see this: Tack gode gud att Terry Wogan slipper uppleva detta
Wasn't he in Boyzone?: Var inte han med i Boyzone?
Are you sure that's a real country?: Är du säker på att det är ett riktigt land?
What time is Johnny Logan on at?: Vilken tid kommer Johnny Logan att uppträda?
Wake me when the voting starts: Väck mig när röstningen börjar
Diggi-Loo Diggi-Ley: Diggi-Loo Diggi-Ley
I think I've gone deaf: Jag tror att jag har blivit döv
Good luck [Said ironically or not!]: Lycka till
Sigh... What's another year?: Suck... vad är ytterligare ett år?
Good night: God natt
Congratulations: Grattis
We won!: Vi vann!
Semi final 1 Scorecard - Print these two off for your guests: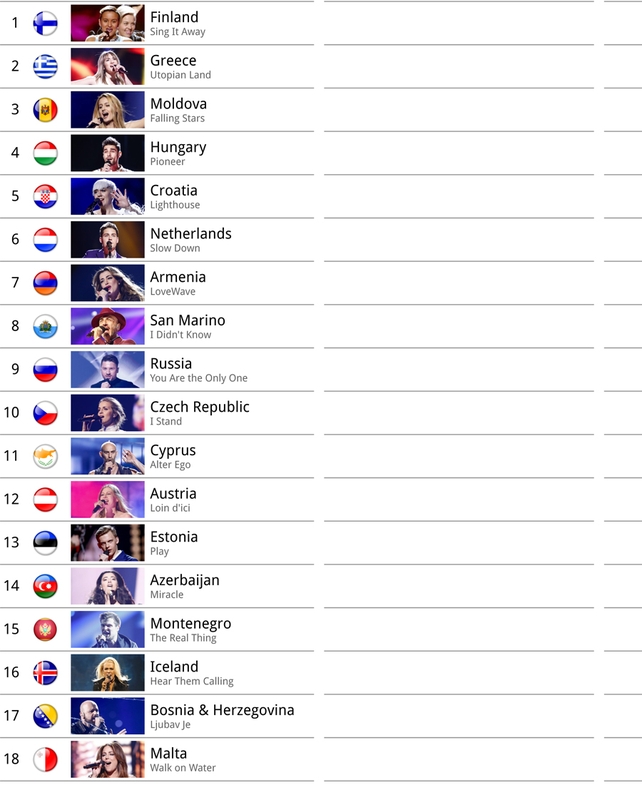 Semi final 2 scorecard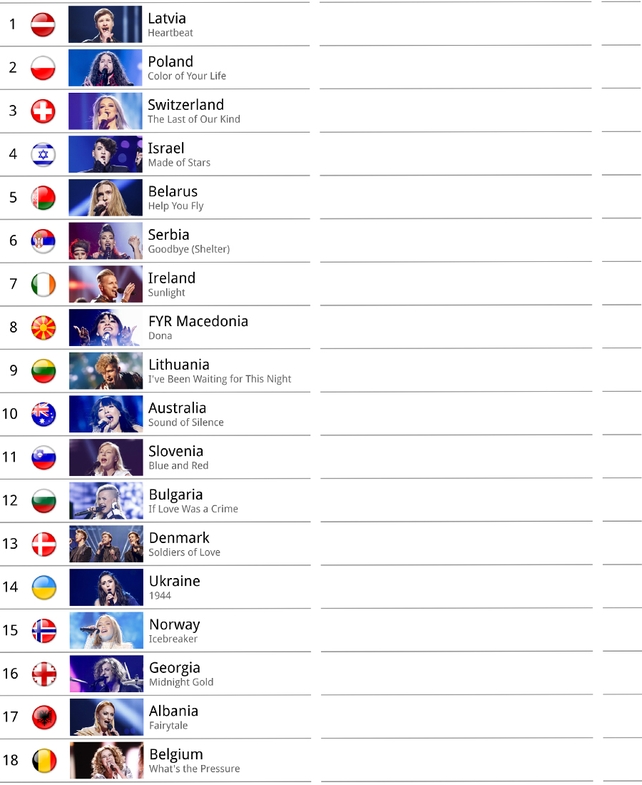 Italy - Personal Pizzas. Click here for the recipe.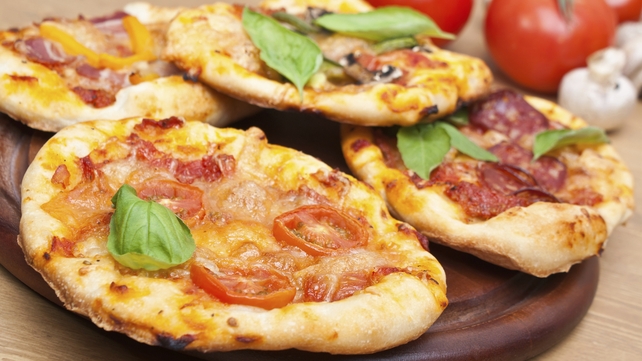 Germany - Hot Soft Pretzels. Click here for the recipe.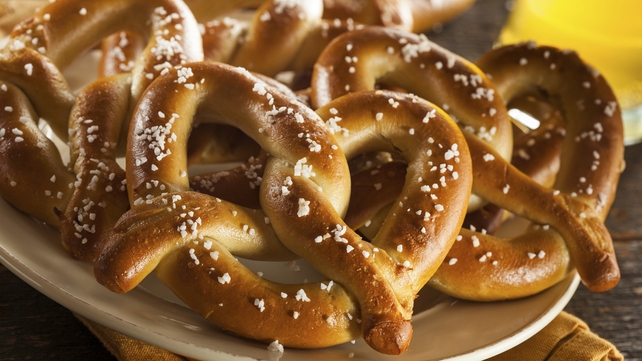 France - Madeleines (French Butter Cakes). Click here for the recipe.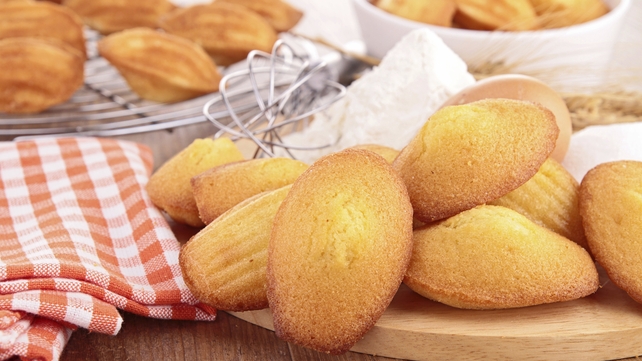 Greece - Baklava. Click here for the recipe.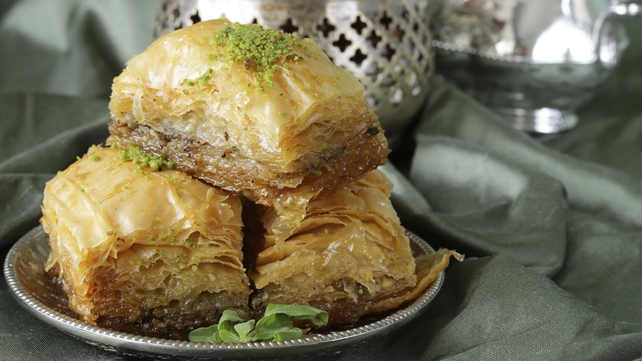 Spain - Sangria. Click here for the recipe.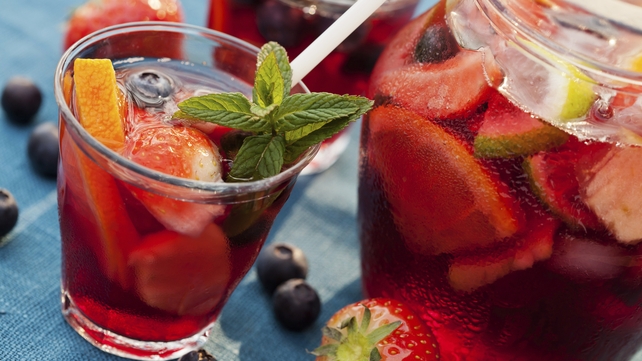 Portugal – Salt Cod Croquettes. Click here for the recipe.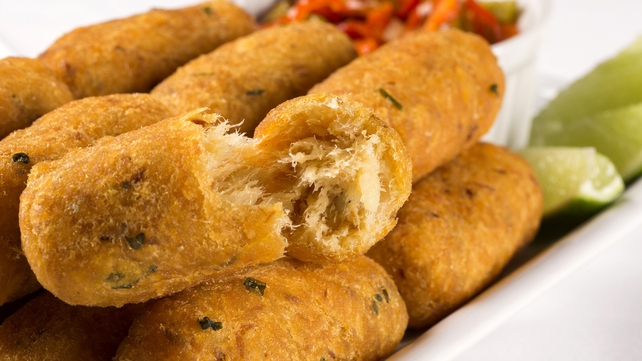 Austria - Chocolate Balls. Click here for the recipe.