Spending hours and thousands dying your hair may be a thing of the past thanks to a new discovery by scientists who have identified the gene responsible for graying our hair.
Researchers at the University College London studied over 6,300 people to ascertain when they will need to hit the (colour) bottle and discovered that the gene responsible is IRF4.
What this gene does is regulates the pigment (melanin) in your hair colour as well as in your skin and eyes.
People with a certain version of the gene, according to human-geneticist Andres Ruiz-Linares, will gray faster. And that's not all...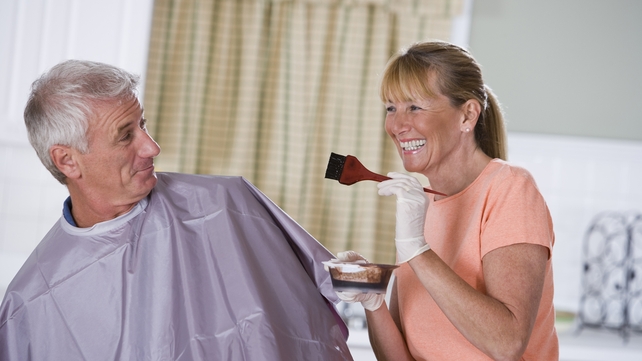 Apparently if the genes don't get you, stress will! A traumatic experience can trigger partial or full premature graying, according to Reuters.
As Oprah says: "Hair color: the greatest invention of all time" however now that scientists can identify the gene, the next step could be to develop a treatment to prevent or reduce graying.
"This is really the first study on the genetics of hair graying in humans," said  Statistical-Geneticist Kaustubh Adhikari, "A drug that has effects on the melanin-production pathway in hair follicles as the follicles develop internally might reduce the need to apply external hair dyes on the scalp-hair after it comes out.
"This is certainly a research avenue worth pursuing."
Eh, ya' think? C'mon peops - we're all rooting (not sorry!) for you, this is much more exciting and colourful than that other  50 Shades...