Natalia was on the cover of the Sunday Times Style mag and making headlines this week for hosting one of the biggest events on London's social calendar, the Fabulous Fund Fair. The London Fashion Week Fundraiser raises mega bucks for her charity the Naked Heart Foundation which helps disadvantaged children in Russia, including some with special needs. She has spoken in the past about how much the charity means to her and was partly inspired by her sister, who has cerebral palsy.
By all accounts, the event was a big success with guests such as fellow model Karlie Kloss pictured in the media and everyone enjoying the many activities on offer from Givenchy tattoo parlor and games of hook-a-duck only with seriously bling jewelry prizes, donated by Repossi.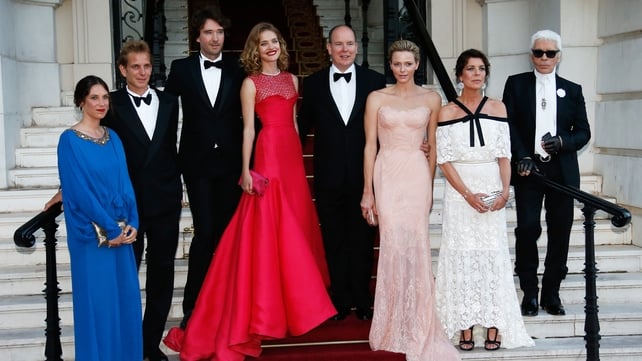 The 33-year-old would put most of us to shame with all she has achieved to date - she's come a long way since she was discovered working on a fruit stall in Russia in her teens.
Vodianova was in Ireland for the Web Summit in November to shine a light on her latest charity venture, the App Elbi and she told RTÉ LifeStyle about it: "Elbi is a platform and its also an App that brings the power of social and digital worlds to charities in order to connect them with people around the world.
"It stands for little actions that you can do everyday that make a big difference so L [for Little] and B [for Big]!"
She came to the Web Summit because: "I wanted to really learn from these people who are here and know about technology much more than I do, there is so much I can learn."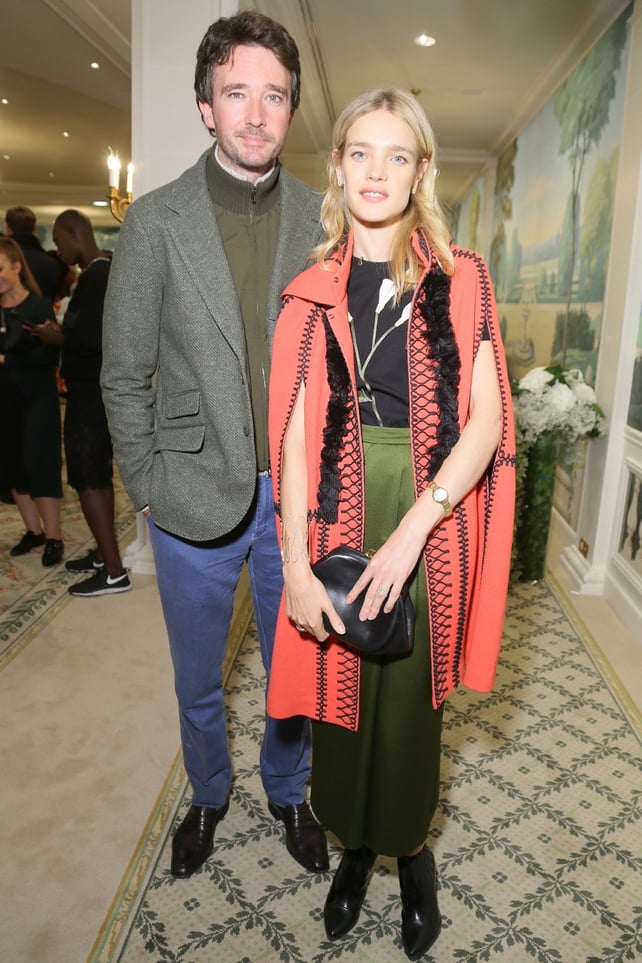 It means a lot to the model who has put a lot of her own time, money and energy into the project but she is quick to point out: "I am not alone. There is an amazing team of very competent people building this with me because, as I said, I know very little about technology, although I am learning really, really fast.
"I really wanted to put my money where my mouth is so rather than asking: 'Why doesn't anybody do [something], actually get it done and get it started so already we have a very compelling product and we have users that love it and keep coming back and its working.
"But now to realise my vision and to scale [up], we need much more and we need a lot of partners, we want to be ubiqutous, to be everywhere as much as possible."
She added: "We want to work with media, we want to have millions of users and thousands of charities and we want to be able to provide very personalised journeys on the platform rather.
"At the moment, our interaction with giving is mainly reactive rather than proactive. What I mean by that is if your friend is running a marathon and they ask you do donate, this is how you would support the cause but with Elbi today, you can do good on the go. You can do it absolutely anywhere with your free time." 

She explained: "One of our campaigns will take you only three-minutes to accomplish. Its really easy and really accessible and its not only about giving money because not everyone today can give hard cash. At the same time we shouldn't even [just donate], because we can do so much more - I call it digital volunteering.
"We can write a compelling message that will help a charity or will touch someone's heart and make them feel better, you can make a drawing and this can be used by little children in Africa who are learning English - say if it was a drawing of a letter A, with an alligator next to to it so when the teacher is presenting, she has this fantastic drawing and she doesn't need to do it herself and she can tell them at the same time that its from people around the world who made this drawing for you. For the children its wonderful for them to realise that the world is theirs in a way.
"Or you can vote - which is something that is really easy thing to do. For example, with one of our charity partners, Solar Aid we're teaching our users how many people are living in darkness in Africa, how many children are studying in darkness, how many of them do not have access to solar power and how many of them are using very dangerous kersene lamps.
"What is really important to us is a real donor/beneficiary connection."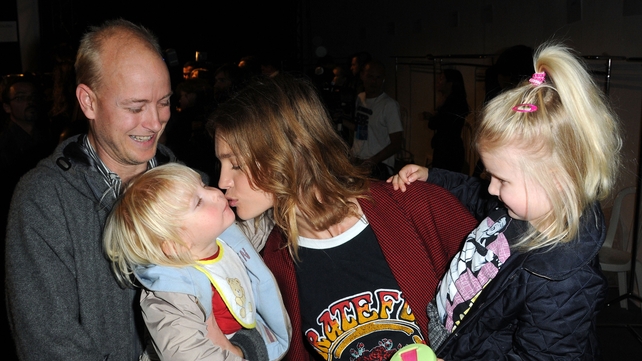 Natalia is a hard-working double jobbing working mum -  a great role model but how would she feel about accepting such a compliment?
Embarrassed, she admitted: "I would be very pleased.
"I don't live to be a role model, I do what I do because I cannot live otherwise.
"This is my life. If at some point, it does feel hard, hard to be a mother of four children, at the same time, have a career, at the same time have a full time charity that I still run in Russia [the Naked Heart Foundation as above] and its still a big big part of my life and have this very global ambition, it feels overwhelming at times. 
"However when I was a child, a teenager, I was working just as hard, I was fighting just as hard for something that took so much of my energy and never gave me anything back because I was just fighting for survival and there are millions of people out there who are in this kind of situation.
"I can be in really tough situations where I have to make tough decisions, where I have to really push myself or where I have to challenge myself by going on stage [like she did at the Web Summit in Dublin and at London Fashion week in front of thousands of people] but I know why I am doing it.
"It brings back so much good when I understand that my charity is helping or the fact that I am a celebrity and I live this sometimes very superficial life in the fashion life. This is incredible because its not me but at the same time I make it me because it helps everything else. If I can effect one live with my life, that would make it all worthwhile."
Like I said: Supermodel, Supermom, Super Lady.
Natalia's App Elbi is available for download now for free. We've tried it and its wonderful - you're helping others and getting that feel-good-factor too. Kids will love it with all of the pictures to be drawn on your phone, puppies to be named so they get adopted faster and people who need your help in the most simple yet rewarding of ways.