"There are incredible psychological benefits of learning another language," Angie, who has been teaching for almost 15 years, told RTÉ LifeStyle. 
"Research from studies by Harvard University (read more here) indicates some of these benefits include increased problem solving ability, enhanced memory, increased flexibility and a more agile mind.
"Also, bilinguals often perform better in verbal and maths tests. It's a phenomenon that researchers call the 'bilingual advantage'.
"There are a many other advantages of learning another language such as ability to communicate with more people, a better understanding of one's first language, greater understanding of the world we live in, travel can become a more pleasurable experience, increased future job prospects and of course cultural enrichment."
Canavan set up Mimi's French Classes with fellow working mum and French speaker Hélène Giacometti because as Angie said: "We both wanted to pass on our French skills to our kids and wanted to do this in a creative and fun way. We're both teachers: Hélène is a primary school teacher who specialises in teaching Modern Foreign Languages and I am a language and drama teacher with over 14 years' experience teaching in schools and universities.
"We thought why not use our skills to create the type of class we'd like our own kids to go to."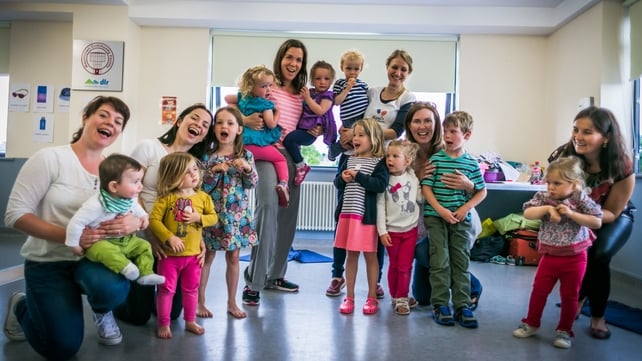 How do children learn a new/foreign language?
Children learn best through 'doing' and that is what we have designed in our classes. Put in simple terms there are three stages of language learning: hearing word sounds, recognising word sounds and producing word sounds. So babies would be hearing the sounds and starting to recognise them.
"Toddlers recognise and start to produce sounds. In our toddler sessions and older classes children who have been with us for a while are capable of recognising words and producing words and sentences in French."
There is more research to back up Angie's argument: "A great video to watch is Patricia Kuhl's Ted Talk on the research done into early language acquisition. It firstly explains that babies are the best language learners."
"Dr Patricia K. Kuhl is a Professor of Speech and Hearing Sciences. She is internationally recognized for her research on early language and brain development, and studies that show how young children learn. 
"Dr Kuhl's work has played a major role in demonstrating how early exposure to language alters the brain. It has implications for critical periods in development, for bilingual education and reading readiness, for developmental disabilities involving language, and for research on computer understanding of speech."
What is the best age to start?
"The optimum time is between 6-10 months, which is called the 'critical period of language acquisition', after that it decreases slightly. In our baby classes, we have babies as young as six months coming to our sessions.
"They enjoy a babies session filled with songs, rhymes, hands on sensory exploration and puppets through French to expose them to the language and its sounds.
"After the age of 7, the skill of acquiring a second language does decrease. We do have children joining us for the first time who are seven and over and we've found that if children are taught in an exciting manner they engage well and pick up vocabulary and sounds quickly. Students in our 5-9's classes spend time doing French sounds (phonetics) to help with pronunciation.
"Children also need face-to-face contact with someone speaking the required language. Only watching French DVDs or listening to CDs is not beneficial to learning a new language. It is imperative that children have someone speaking to them in the language or attend a class."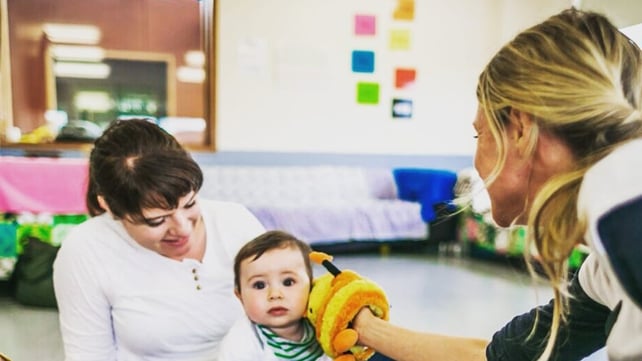 Just as classical music played while baby is in utero is meant to be beneficial to a child, what's your view on playing language tapes to babies in the womb?
"Research let by Christine Moon, a professor of psychology at Pacific Lutheran University, shows that babies can learn to recognise a mother's language pattern in the womb. Playing language tapes on a very regular basis may well lead to the baby recognising those sounds. We haven't personally tried it but we see no harm."
When we were young we were often sent out in the afternoon/early evenings to play but now children have quite structured after-school learning/classes – what's your view on this?
"I wish we could send our kids out to play just like we did growing up, but I fear they'd probably be the only ones out on the street. It's a pity that children can't have more freedom nowadays.
"There certainly is a plethora of activities to choose from these days but it's about getting the balance right when it comes to activities and parents have to be selective about what they think is suitable for their children.
"I have a school going child and I feel she spends enough time in school during the week so if I want her to enjoy coming to Mimi's - the classes need to be fun and engaging. We're not big believers in flashcards, exercise books or in using screen time in our classes. When we do our planning, we look closely at the classes from a child's perspective and think hard about how to incorporate as much play, songs and drama as possible whilst giving the children a high level of learning.
"The classes are an active learning experience filled with hands-on activities, drama, play, lots of singing, rhymes, art, storytelling and much more."
Why French and not say Gaeilge?
"We both have strong links to France and a love of French so teaching French makes sense for us and our children. We would love to have Irish taught with the same approach as Mimi's French Classes, but we'd have to brush up on our Gaeilge first!"
Maybe that'll be their next project.
For more information on Mimi's French Classes in Dun Laoghaire in Co Dublin for babies, preschoolers and children up to nine years old, visit the site here w: mimisfrench.com, e: mimisfrenchclass@gmail.com, f: facebook.com/mimisfrench The classes run on Monday and Saturday mornings.
RTÉ is not responsible for content on external websites.