Overeaters Anonymous (OA) is a 12 step program patterned after Alcoholics Anonymous (AA) for individuals suffering with any sort of eating disorder, overeating, binge eating, bulimia or anorexia.
Overeater's Anonymous started in 1960 with three people in Los Angeles, California meeting for the purpose of helping each other with their eating problems. It is a fellowship of individuals who through shared experience, strength and hope are recovering from compulsive overeating. We welcome anyone who wants to stop eating compulsively.
The OA program offers physical, emotional and spiritual recovery for those who suffer from compulsive overeating.
Symptoms
Some of the symptoms and patterns of food behaviour found amongst OA members include:
· Obsession with body weight, size and shape
· Eating binges or grazing
· Preoccupation with diets
· Starving
· Laxative abuse
· Excessive exercise
· Inducing vomiting after eating
· Chewing and spitting out food
· Use of diet pills, shots and other medical interventions to control weight
· Inability to stop eating certain foods after taking the first bite
· Constant preoccupation with food
· Using food as a reward or comfort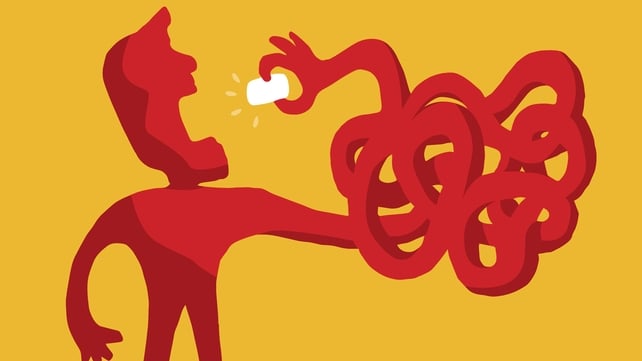 In Overeaters Anonymous, you'll find members who are extremely overweight, morbidly obese; moderately overweight; average weight; underweight; still maintaining periodic control over their eating behaviour; or totally unable to control their compulsive eating. Currently OA has about 7,000 meetings worldwide and over 54,000 members.
Meetings exist nationwide with daily meetings in Dublin and more information can be found here or T: 021-4867907.
Two Public Information meetings are taking place in Cork and Dublin to mark the National Public Information week and everyone is welcome including family members of those suffering from eating disorders and medical professionals who wish to help those suffering with the condition:
Cork Public Meeting: Wednesday 14 October
7.30-9pm
Metropole Hotel
Coburn Room
McCurtain Street
Cork City
For more information call T: 021-4867907
Dublin Public Meeting: Friday 16 October
7.30-9pm
Carmelite Community Centre
56 Aungier Street
Dublin 2
For more info phone 01-2788106