The show's presenter Kathryn Thomas is looking forward to working with D'Arcy on the show: "Ninth season of Operation Transformation - I can't believe I'm still here so to have new blood around, new eyes and ears as part of the show is going to be great."
D'Arcy is no stranger to the show: "I'm a fan, I've watched it which makes it easier.
"We, [The Ray D'Arcy Show], have been into fitness and running for years...we've done things like the 5k's and things like that so it seems like a very good fit."
Last year's leaders are back and as you'll see in our video have lost even more weight since we saw them on the RTÉ One programme.
Alan Mullen, Louise Ormsby, Eilish Kavanagh and Mark McArdle all attended the launch - they have inspirational advice for anyone thinking of signing up - watch our video above.

Eilish Kavanagh

Starting Weight: 13 st 2 lbs
Weight at end of OT: 11 st 10.5 lbs
Current Weight: 11 st 8 lbs

Total Weight Loss: 1st 8lbs


At the end of last year's Operation Transformation, Eilish was left devastated when she was unable to complete the 5K run due to injury. She has, however, since completed her dream and was joined by fellow OT leaders for a special 5k run in her honour at home in Bunclody. Eilish's original motivation was to reach a healthy weight for her daughter Laura's wedding in July and she was delighted to fit into a size 12 outfit for the big day. It isn't just Eilish's dress size that has changed; she has a whole new outlook on life. She no longer picks at food while working in her café, but cooks healthy meals in her own kitchen at home. She's completely cut out all the rubbish and runs two to four nights a week with husband John. John's own transformation is equally impressive, having lost 2st 2lbs since starting Operation Transformation, he now weighs 12st 10lbs.

Eilish said: " Operation Transformation helped us all out. The wedding was a great focus but we're a changed family now " .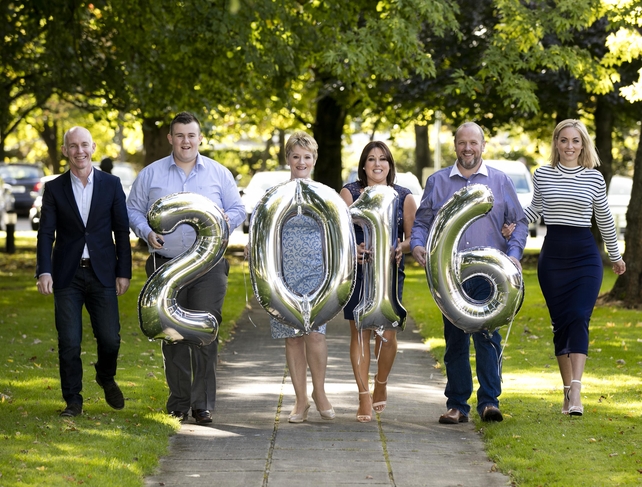 Mark McArdle
Starting Weight: 21 st 11.5lbs
Weight at end of OT: 19 st 8 lbs
Current Weight: 17 st 11 lbs

Total Weight Loss: 4 st 0.5 lbs


Whilst Mark waist is getting smaller, his love of life is getting bigger! His new healthy lifestyle has led to many opportunities that just would not have been possible previously, including walking the Camino de Santiago in Spain with his wife Michelle. Mark's five children were his main motivation and he is really enjoying sharing an active life with them. He absolutely loves running and recently completed the Dublin Half Marathon in the Phoenix Park and though 'disappointed not to qualify for Rio', there's no stopping him! He is now hoping to take on the full marathon in October and is feeling very positive about the future. He is also very involved with his son's football training and their team is in the finals this weekend!


Louise Ormsby

Starting Weight: 13 st 12.5lbs
Weight at end of OT: 12 st 10 lbs
Current Weight: 12 st 1 lbs

Total Weight Loss: 1st 11.5 lbs


Louise is enjoying her new healthy approach to nutrition and fitness and the future is looking very bright. While Louise's PCOS condition made it more challenging for her to lose weight, she has continued to shed the pounds since finishing Operation Transformation. Her biggest motivation was to lose enough weight to allow her to begin fertility treatment, which she has now started and the outlook is very positive. Her fitness levels have completely transformed. She has gone from not being able to run for a bus to recently completing the Dublin Half Marathon, where she received a huge amount of support from Operation Transformation followers. Louise is still a non-smoker and breaking her 20 year habit is her proudest achievement. Ray talks about this in our video above.

Louise said: "I'm just a different person to last year. Operation Transformation did that. It woke me up to what I needed to do. I just wouldn't be this positive now if hadn't done it."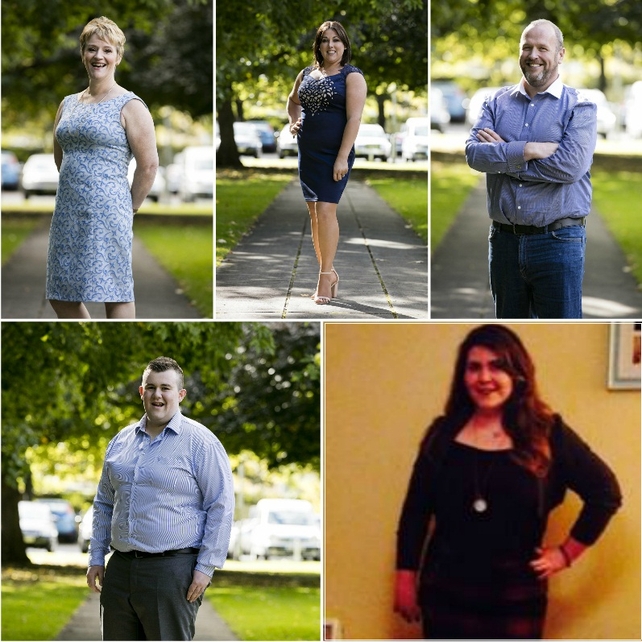 Alan Mullen
Starting Weight: 26 st 8.5lb
Weight at end of OT: 24 st 6 lbs
Current Weight: 20 st 8 lb


Total Weight Loss: 6 st 0.5 lbs


As the heaviest and youngest male leader to date, Alan's transformation was only just beginning at the end of Operation Transformation. He has continued to make remarkable progress, having lost over 6 stone in 9 months. He has gone from someone who struggled to put on his own socks last year to now enjoying challenging training sessions in his local gym four nights a week. His new improved fitness levels are not just benefiting Alan but others too, having recently completed the 'Walk All Over Cancer' 212km walk from Cork to Clare for CANTEEN Ireland – something he simply would not have been able to do a year ago. Alan's new found confidence has given him the independence to fly the nest and he is currently in the process of moving in to his own place. He continues to play with his band Superbass, who are busier than ever. The year of the Murph continues and Alan can't wait for whatever comes next! He really wants to encourage young guys to sign up to OT - watch and listen to his advice in our video above.

Alan said: "OT changed me completely. I know exactly where I want to be and know that I need to keep myself from slipping. If I hadn't done it I'd be in a graveyard."


Veronica Horgan (Veronica couldn't attend the presscall due to work commitments)

Starting Weight: 17 st
Weight at end of OT: 15 st 2.5 lbs
Current Weight: 13 st 4lbs
Total Weight Loss: 3 st 10 lbs