Speaking to RTÉ LifeStyle, Stringer said: "At Monkstown Laser Skin Clinic, we're seeing an increasing number of male clients in pursuit of better, younger looking skin. Gone are the days of surreptitiously swiping your partner's expensive moisturiser – the focus now is on adopting a bespoke skin care regime to address your skin concerns."
In considering men's skincare, there are some physiological differences to women, as not only do men have facial hair, men's skin is thicker and tougher, it also contains more collagen and produces more sebum. Common skin problems for men can include hyperpigmentation caused by sun damage, acne, and rosacea which typically begins any time after 30 as redness on the cheeks, nose, chin or forehead. Despite the differences, essentially both sexes need a skincare regime that includes cleansing, exfoliation, hydration, and protection against UV rays.
1. Proper cleansing is key. Cleansing should be done twice a day, once in the morning and once in the evening to rid the skin of dirt and oil it's exposed to during the day. Investing in a good quality cleanser will keep your skin healthier in the long run, leaving you with clear pores and a more radiant complexion. For particularly oily, congested skin, I recommend using a glycolic cleanser to remove dirt, oil, dead skin cells and other debris. Those prone to spots, acne or Rosacea may benefit from an anti-bacterial wash like Benzo Peroxide 2.5%, available from Monkstown Laser Skin Clinic.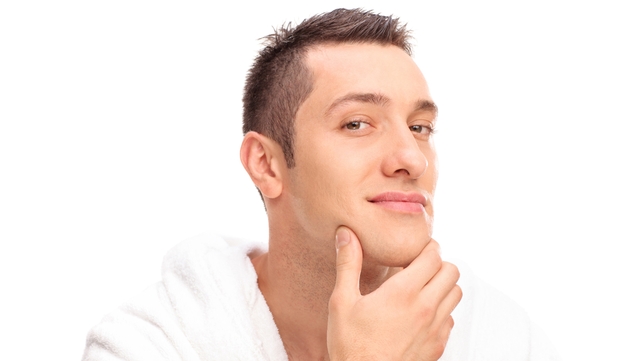 2. Exfoliation is the next step to great skin. Aim to exfoliate once a week or more. An added benefit of exfoliation is that it will soften hair follicles, meaning less irritation when shaving. If you're particularly concerned about large and oily pores as a lot of men are, visit your skin clinician who may recommend a combination of Glycolic Peels and Microdermabrasion on alternate months to help prevent the build-up of dead cells and clogged pores which can lead to spots and dull, lifeless skin.
3. A good moisturiser is the corner stone of a good skincare regime for men. This is particularly important for those who shave regularly as shaving can damage the skin and remove necessary oils, while the alcohol in aftershave can further dehydrate skin. Moisturiser will help replenish your skin's moisture content and stop razor burn. Choose a moisturiser that contains anti-oxidants to protect the skin from free radicals including harsher weather. Another great ingredient to look out for is hyaluronic acid which will hold moisture in the skin, and if you suffer from particularly dry skin or Rosacea, opt for a moisturiser with peptides which function as moisture-binding agents.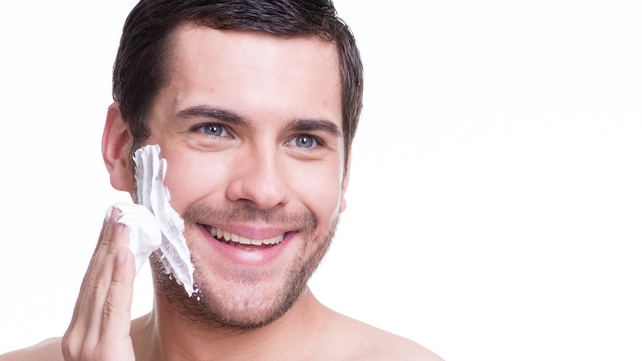 4. Eye Up! The area under the eyes is one of the first and most noticeable places where ageing occurs. We recommend clients use an eye cream twice daily. It's important to start using this from a young age as a preventative measure rather than a cure – ideally around 25 years.
5. Slippery When Wet: As shaving can be harsh on the skin, remember the best time for a shave is post-shower. Moisten the skin with warm water and use a fragrance-free shaving gel to limit irritation and damage.
6. And finally, always wear SPF! Even in winter wear SPF30 to protect against harmful UVA and UBB rays. If you work outdoors or play a lot of outdoor sport, choose SPF50.
Monkstown Laser Skin Clinic, 23-24 The Crescent, Monkstown, Co Dublin, T: 01 2844431, E: info@monkstownlaserskinclinic.ie, W: monkstownlaserskinclinic.ie