RTÉ Arts and Media Correspondent Sineád Crowley's debut thriller, Can Anybody Help Me? graced the bestseller charts in Ireland and was shortlisted for Crime Book of the Year at the Irish Book Awards 2014. Her second novel, Are You Watching Me? came out this summer. It continues the story of Detective Claire Boyle, who is now back to work after having her first baby.
Sineád chatted to RTÉ LifeStyle about everything from motherhood to media to murders.
Q. The story of Can Anybody Help Me? centres on the murder of a young woman who was a user on a parenting forum called NetMammy, and Are You Watching Me also features Facebook and Twitter quite prominently. Do you think people should be more cautious about what they post on social media, particularly in relation to private or family matters?
I suppose the short answer is, I do! It is a world that is changing rapidly though. When I came up with the idea for Can Anybody Help Me?, which was over six years ago now, many people – or mothers, in this case – used anonymous internet forums to chat to each other. The book is based on the idea that someone could recognise another person who thought they were anonymous but had given out enough information to make themselves identifiable. Today, six years later, most people seem to have migrated to social media where your real name and identity is known when you post. I imagine that would make people a little more wary of giving away personal information about themselves online. Having said that I'm still surprised at how open people are with strangers on sites like Facebook. You often see people commenting about public figures on news sites for example and you can't help wondering, would you say that if the person was standing right in front of you? So I think no matter what the platform, the best rule is not to say anything online that you wouldn't say to a person's face, or indeed in a crowded pub with lots of strangers listening.
Q. What writing or other lessons did you learn from writing your debut novel, Can Anybody Help Me?? Is the second novel as notoriously difficult to pen as they say?
Writing a second novel is certainly a very different experience. With your first novel, you tend to be writing by yourself and for yourself. Usually with fiction you finish the book before you submit it to a publisher, so when you are writing there is absolutely no expectation that you will be published at all. In my case, I then got a contract for two further books so there was an element of security when I wrote book two. If you have already published one book at least you know you can do it, and if you're lucky some people will have said nice things about it, which gives you confidence. But there is a lot of pressure too. There is an editor actually sitting there waiting for the book, so you are under pressure to deliver. But you have to overlook that to an extent and realise how lucky you are – that most writers would give their right arm to be in that position.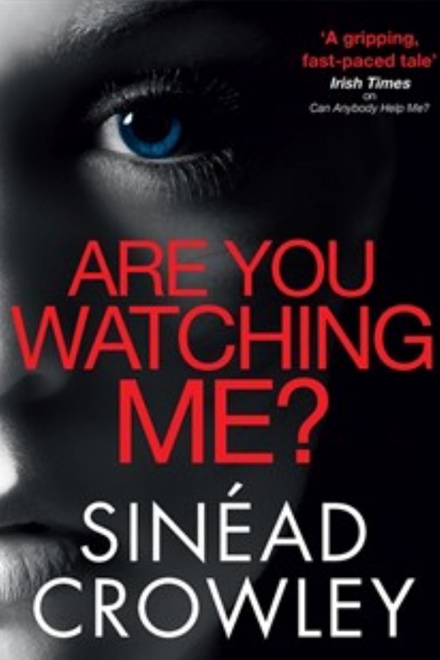 Q. 'Family noir' is not a genre you hear of very often. Why do you think that is?
Family Noir, or Domestic Noir is quite new but definitely increasing in popularity. It doesn't have to be set strictly in the nuclear family; to me 'domestic noir' is crime fiction set in the home or the victim's social circle. So rather than having a criminal attack from the outside, the threat comes from within. Sadly, as we know, that's often the case in real life too, the attacker is often known to the person. Gone Girl and The Girl on the Train would be the big recent examples of this genre. I think it's growing in popularity because women are reading more crime and also because they enjoy reading about situations they can relate to.
Q. Sergeant Claire Byrne is now trying to juggle motherhood with solving murders. Is that an important part of the plot of Are you Watching Me?
What's important to me is showing the actual day-to-day reality of working mothers, and more to the point, working parents. I read a lot of crime novels and most police procedurals seem to either feature a single woman who has sacrified a family for her job, or a married man who is constantly missing family events, birthday parties etc in order to do his job. He usually has a wife at home holding the fort as well! So I really wanted to write about a woman who has a child but who is dedicated to her job too and wants to be good at both roles. I don't mean in the cliched sense of 'having it all' - after all, I'm not sure what 'it all' is really! I just wanted to write about a woman trying to do her best at both 'jobs'. Claire does rely on Matt to do a lot of the hands-on parenting, but that's the agreement they came to before they had a child. Some readers have found that hard to accept, which fascinates me.
Q. You are often asked in interviews about how you juggle being a working mum with family life – yet it's probably unlikely that your male colleagues/working parents would be asked the same question? That aside, as a writer do you have a writing routine?
Exactly! I'm going to stop answering those questions 'as a woman' but I'll happily answer them 'as a parent'! My children have two working parents and we manage, just like every other couple in similar circumstances manage. We are both full-time workers and full-time parents and we have a lovely crèche and childminder and it all gets done and everyone ends up fed and taken care of and in bed at a reasonable hour. In the main I write in the evenings while my two are asleep, and I also have every second Monday morning off and some time to myself at the weekends. So it gets done. It's not easy. But no working parent finds it easy to find time for themselves, it's just something you have to work at, it's time management. Lots of my friends have taken up running just to get some time off for themselves, and that's what my writing is, for me – time out and head space.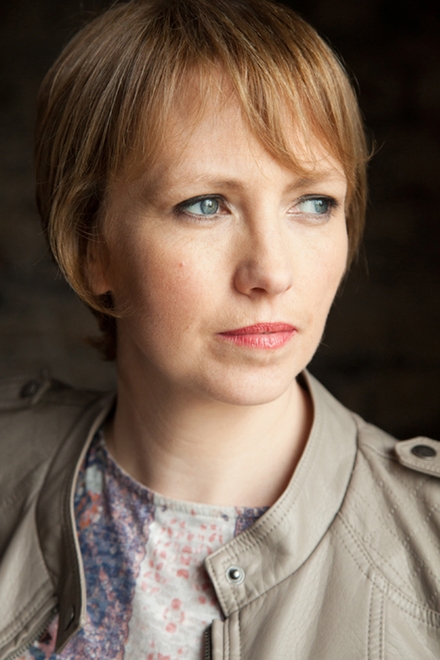 Q. Given your role as Media and Arts Correspondent for RTÉ News, do you feel the pressure to perform, as it were?
Yes. I won't deny that the public profile that comes with my job was helpful when it came to getting publicity for the first book, particularly because several RTÉ people wrote books around the same time, including my newsroom colleagues Kathleen McMahon and Rachael English. It didn't help with getting a publisher, mind you! I'm with a UK publisher and they didn't have a clue who I was, which was exactly the way I wanted it. But certainly, having a job in RTÉ got me more publicity than many other first time authors. And that brought with it its own pressure, because I interview authors all the time so in a sense I was putting my money where my mouth was. Thankfully the critical reaction to the book was good and I really think the good reviews sold it, rather than the odd 'personality'-based interview. The RTÉ angle has been mentioned a lot less in regards to the second book. I think once you've written two, people accept that you are in it for the long haul and it's not a novelty.
Q. What's next?
Book 3 in the Claire Boyle series is slowly being written. I'm really enjoying this one – there's a sense that I have learned from the last two and hopefully that will show in the finished product. After that I'll have to see – I will write another book though. I'd like to write a stand-alone novel, or maybe one where Philip Flynn takes centre stage. I'm very fond of him.