Whether you're being hit with school costs, re-enrolment fees, water charges, winter wardrobe, Christmas Saving Club, sports or travel costs, there's no time like the present to make sure you're money is working as hard as you are.
10 Do's:
1. Plan your finances – be positive.
2. Put two hours in every month to sorting out your money issues.
3. Claim all your tax reliefs and allowances (medical expenses, rent relief, pension relief, bin charges etc ).
4. Ensure you have a Rainy Day Fund – that's three to six months annual income in an accessible and best-interest-bearing account .
5. If you have dependents (older or younger) protect them by protecting your life and income.
6. Make sure you are providing for your retirement outside of the €230.30 weekly State Pension that you can look forward to.
7. Cut down your banking bills – avoid overdrafts, never have a cheque returned, keep your current account in credit and receive interest rather than pay it.
8. Use the internet for your accounts – you'll never have to visit your bank branch, saving you time and parking/petrol money!
9. Check and recheck all your interest rates on a regular basis both for borrowings and savings.
10. Diversify any surplus cash or savings across the different sectors.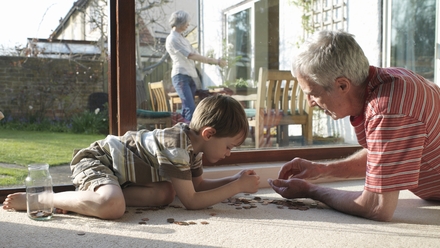 10 Don'ts:
1. Do not presume your institution is loyal to you – yesterday you were a prospect, today you are a client.
2. Don't leave your surplus cash in a current account or low interest bearing deposit account. Email me for free fact sheet on best interest rates in Ireland.
3. Don't exceed overdrafts – in fact avoid overdrafts if at all possible.
4. Don't exceed your credit card limit and remember to pay on time, never take cash on the card and be careful using the card in non-EU countries – it will cost you. Use your credit card like a charge card and pay back interest ASAP.
5. Don't wait for your lender to call you in if you cannot honour the agreement – face full on and enter into an agreement. That way you can come to an arrangement that suits you both, without accruing extra costs.
6. Don't fall prey to the three reasons we neglect our finances: apathy, ignorance or lack of time. They all could cost you in the end.
7. Don't ignore your responsibilities or core values: - Respect for the commitments you undertook being right up there.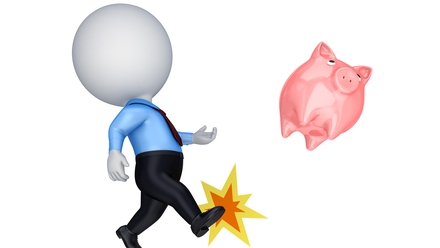 8. Don't pay tax needlessly: Know your rights, pay what you have to and not what you don't.
9. Don't follow the herd: Just because the Jones next door have bought a new car or an apartment in Turkey doesn't mean you have to. Set your own goals, a financial five and 10 year plan that you can work towards.
10. Don't invest in a project if you do not understand what it is you are investing in or it's too good to be true.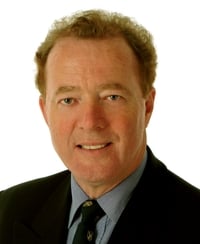 John Lowe is a Fellow of the Institute of Bankers, a Personal Insolvency Practitioner (PIP), founder and managing director of Providence Finance Services Limited trading as Money Doctor and regulated by the Central Bank (www.moneydoctor.ie), plus author of the best-selling The Money Doctor 2014 – 100 Ways to Save Cash plus 50 Ways to Wealth (both Gill & Macmillan) available for seminars and 20 minute consultations (only € 65) : you can email seminars@moneydoctor.ie or consultation@moneydoctor.ie