One of the first areas to sell out for Electric Picnic every year is the Family Camping area. Soul Kids look after hundreds, if not thousands of Electric Picnic kids and families every year and Manager Gavin Pedersen, who has been working on site for years, has this brilliant advice to share. 
Soul Kids at EP 2015:
Top packing tips for families: 
Pack lightly but think logically! Bring a wheelbarrow or similar device to help bring luggage on site. 
Pack your belongings in a rucksack; it makes life easier at the other end as you have two hands free.
Pack a large blanket, it can be wrapped around your little ones when it gets dark and the temperature drops, it is also good for an extra layer underneath at night.
What to bring?
Be prepared for all situations; bring plenty of waterproof clothing for all the family.
Pack sun cream.
It is Ireland in September after all and after the 'summer' we've had, who knows what to expect!
Pack a sunhat or a cap for sunny situations or a small umbrella can double as protection from the rain or a parasol for the little ones.  
Essential Items: Torch, wellies, SOCKS, wipes, large refillable water container. Check out the full EP essentials list here

What not to bring!
Glass bottles
Kites
Childs favourite toy (if it gets lost there will be tears)
No gas BBQ's (disposable BBQ's are allowed in family Camping in a designated area)
Valuables (Leave them at home)
Best clothes advice for all the family?
Waterproofs for everyone and hats too.
Wellies or hiking boots.
A change of shoes for everyone.
Bring plenty of thin layers of clothing that can be layered on as it gets colder in the evening and taken off if it gets hot.
Lots of clean SOCKS, worth mentioning twice!
 
What to do for babies? 
If you have a formula fed baby, invest in ready mixed formula milk cartons. 
Bring a sling or papoose to carry babies. If necessary, get a cheap buggy for the festival or even a wheel barrow. (The wheel barrow is often better as it can take 30kg).
The Soul Kids Garden has a lovely Yurt for the under 3's and nursing mothers with junior Arts & Crafts, soft play areas and a huge sandpit. There is also a baby changing area next to the under 3's yurt (with hot water!) 
It is a festival after all so what's your advice for protecting little ones ears and beauty sleep?!
Noise levels might be uncomfortable for babies so we strongly suggest you bring ear protectors of some kind. 
Forget earplugs for children under 10, doubtful you'll get them in and you could cause ear damage if not put in right. Try over the head ear muffs. The family camp site is perfectly equipped for families so there will be no problems with anyone getting their beauty sleep.  
Toddler friendly tips?
Nappies for little ones at night (even if they are normally dry) are much more pleasant than wet sleeping bags. Don't forget you are likely to be sleeping next to them, so you could get wet too! 
A tent large enough to accommodate small children in the rain and some toys and books.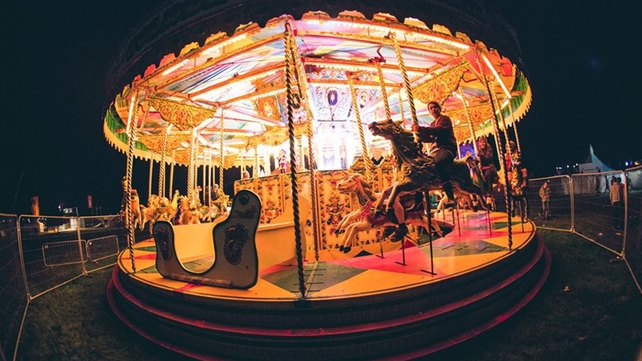 When is enough enough? Your advice on returning to the family area?
This is really up to the individual parents, it also depends on the age of the child (Some small kids will happily sleep in the buggy and parents can watch something further back from the crowds). When the kids have had enough and they want to go back to camp! They will start to get cranky otherwise.
Families can gain access to Family Camping through the Soul Kids walled garden until Midnight on Friday, 2am on Saturday and Midnight on Sunday. After that they have to go a much longer way so that might be something to think about.
How secure is the family camping area?
The Family camping area and Soul Kids is very safe. There is security on all the entrances and exits and it a separate area on the festival site. There is a very strict policy and only people with 'Family Wristbands' can access Family Camping. Families have their own entrance and car parking (which is closer to their camping area). Soul Kids staff can come through there too and all Soul Kids crew and performers are Garda Vetted.
Parking? Where to park if you need to leave?
The parking is near to the campsite and you can access your car whenever you need to. Be mindful of the traffic, give yourself plenty of time as things take longer at a festival.
 
Is it all work/stress and no play for parents?
If you have everything you need it won't be stressful. Be prepared! You kind of have to 'Go with the flow' when you are at a festival with kids. It is definitely a different kind of festival when you have kids with you but it doesn't mean you can't have fun! Kids will love it! The usual rules of bedtime should be forgotten, they will sleep when they are tired.
Best family friendly food & food tips?    
Bring things like breakfast bars, breadsticks, crackers, bags of apples, dry goods, carton drinks etc (it will save you money). Most food vendors at the festival will give you a child's portion if you ask. In the Mindfield area there is a farmers market, well worth a visit for fresh produce.
Best hang outs/events for kids?
Soul Kids
Body&Soul Area
Cloud 88 (In the Body&Soul area, it is a cinema during the day)
Greencrafts 
Mindfield
Smaller stages
Main stage during the day or early evening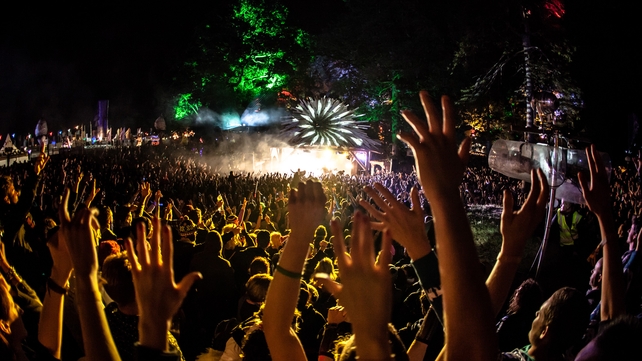 How can kids sleep with all everything going on?
Kids will fall asleep after all the fresh air and excitement. Children tend to be more adaptable than adults to be honest! They will fall asleep when they are tired. Just getting there and all the excitement of setting up camp etc is exhausting for them.
What to say to everyone who says 'You're mad for bringing your kids??!!'
Electric Picnic has so much to offer children too. There is so much to see. Between Soul Kids (if they ever get to leave), Body&Soul, Greencrafts, Mindfield etc.
It is a good idea to come with another family (You can swap around, one night Mums go out and vice versa or one couple goes out one night and the other babysits in Family Camping) It can be worked out so that everyone enjoys themselves.
For a handy little Soul Kids reference guide, have a look at this EP PDF
Taragh Loughrey-Grant