Inspirational trip - Templeogue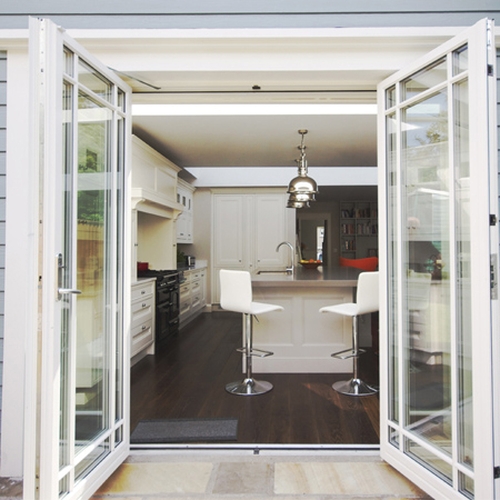 Anne and Mike's big wish is to open up their home and to get more light into it. An extension to the back of their home in the 80's had sealed off two middle rooms from any natural light, so Aoife wanted to show them a home that she had worked on, that had been extended and made open-plan.
Aoife and Garry designed the Govan's house renovations in 2012, and it is a perfect example of an extended and light filled home, where natural light has been cleverly maximized through the use of windows, glass doors that open up to welcome the garden indoors, and through reflective surfaces. The family also has a great patio area that feels like an extension of their kitchen space.
The designers hoped to give Anne and Mike inspiration as to how knocking walls and opening up their home could let the light in. Aoife and Garry are hoping to bring a flavour of the Govan's home to Templeogue, by tearing down walls and manipulating the natural light through all of their designer tricks of the trade