The sunlight's illumination can fool the eye making rooms look bigger and can change the entire feeling of a room. To maximize the capture of sun light in your home follow a few of the tips we have listed below.
Where to you place your windows 
Understand the orientation of each of your rooms, and place windows accordingly to get maximum light throughout the day i.e. south facing windows get the most light all through the day, whereas north facing windows get lovely evening light. The more windows you have in a room the better, and where possible have windows in more than one side of a room as it creates a lovely balance of light. If you run out of walls space, skylights are a great source of light and are more private than windows.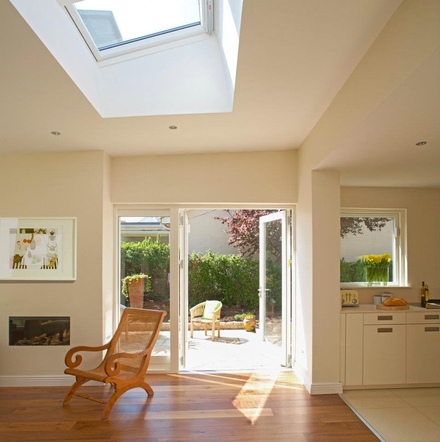 Optimise Design
Window Colour 
The internal color of your window frames will increase the amount of light that is reflected inside the house. Don't be afraid to take a paintbrush to your timber window frames, as lighter colours are best for reflecting the light.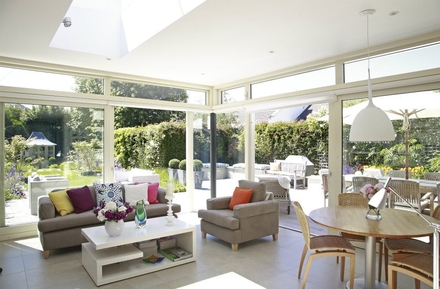 Optimise Design
Window Dressings
Natural light can be obstructed or enhanced depending on the window dressings. Thick fabric curtains and heavy blinds absorb the natural light before it gets into your home. Lighter-weight fabrics such as cotton, linen and sheer materials are much better for letting natural light in. Venetian blinds are good too as they allow you more control over the light and to angle it. If you aren't willing to comprise on materials, invest in strong curtain tiebacks.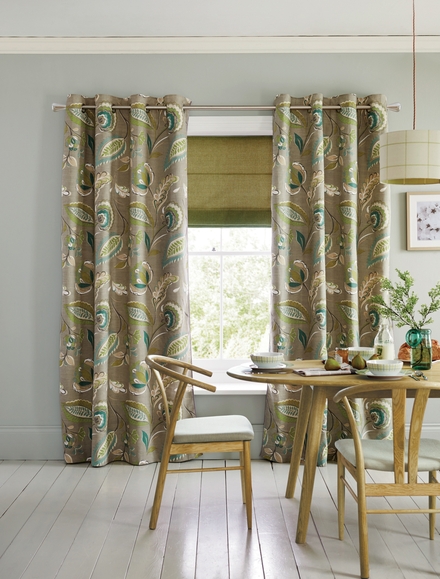 NEXT
Light blockers 
If you place big pieces of furniture on front of a window it will block the light from coming in. Keep bigger pieces of furniture away and only place smaller pieces on front of your windows. This will enhance the flow of light and also give a greater feeling of space. Make sure to keep your windowsills free of clutter and any obstructing garden trees or hedges trimmed.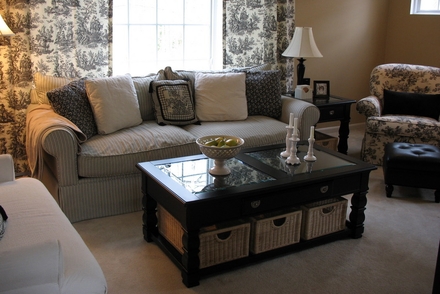 Doors 
To maximize the flow of light throughout the house think about opening up the doorways between the front and the rear rooms. You can open up space and the flow of light in your home by using sliding doors, or glass or frosted doors. Glass block walls are also great for increasing the flow of light and give a feeling of brightness throughout the house.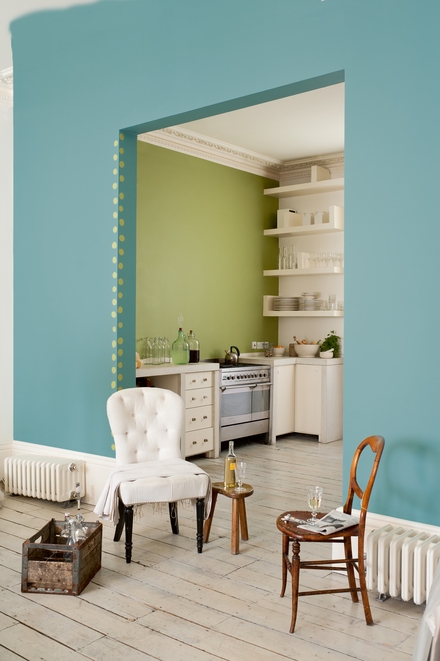 Dulux, Indian Ivy
Use mirrors 
Mirrors reflect rather than absorb light. By hanging a big mirror on a wall opposite a window you can double the light that streams in and reflect the light deeper into the room. You can also arrange several mirrors on a wall to create a nice light effect, or line the back of your bookshelf with mirrors. Glass or mirrored furniture can also help reflect the light.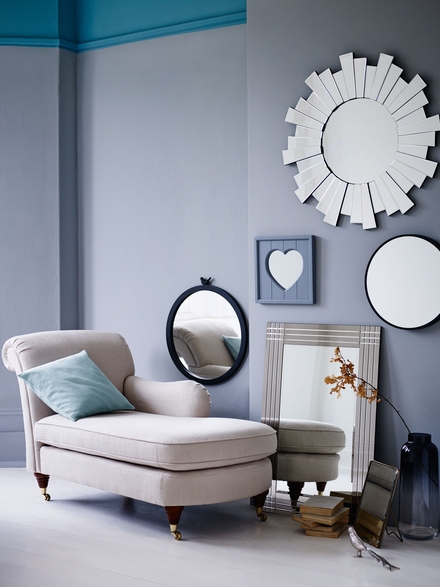 M&S
Paint 
Paint your walls, ceilings and floors with light colors to increase the amount of sunlight that is reflected. Use light coloured paint with matte finishes' as they're the best as they reflect light in all directions at once. Kitchen cabinets, hallway paneling, stairwells and even floorboards can be painted, and you will be amazed by the increased light – don't be shy!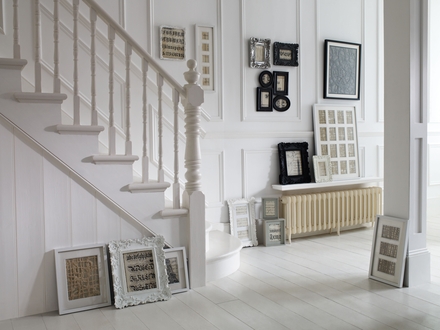 M&S