One misconception about interior design is that a room has to be a particular style, either vintage or modern, or contemporary or antique. In reality, rooms filled with a skillful mix of old and new pieces are often the most livable rooms.
You can successfully marry the old and new by using a little bit of imagination and experimentation. We have listed a number tips on how you can create the perfect balance of old and new in your home.
Marry the old and new
Marrying your old furniture with new contemporary pieces looks really well if done properly. Think about using an assortment of old chairs around your new contemporary table, or placing a contemporary lamp on an antique side table. By contrasting the old and new so vividly you draw attention to individuality of each piece. And the vintage pieces give an aged, lived in quality that new items don't establish.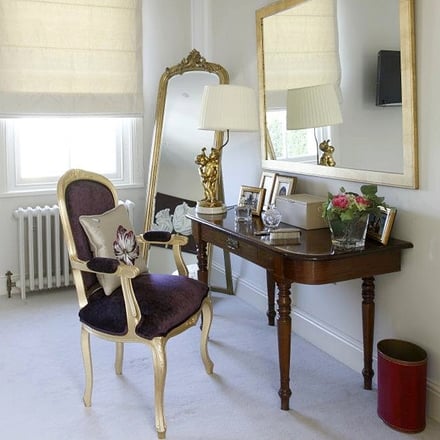 Optimise Design
Shine
Shine up your old metal objects and use them as feature pieces. They look wonderful on a side table or mixed with contemporary pieces on a mantelpiece. But be cautious not to clutter.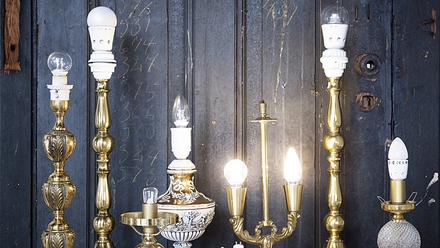 Old feature pieces
Use your old vintage curtains, or re-upholstered sofas to give the room real personality. Choose one of your favorite old objects and use it as a feature to link old with new.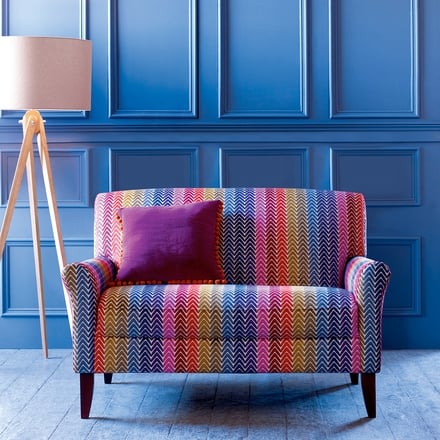 M&S
Strike a balance
When mixing old and new furniture you should always strive for balance. All of your pieces of furniture aren't going to match therefore it is important that there is a balance in the room, and that the furniture is disperse equally. Having a mix of furniture adds depth to the room and keeps it feeling fresh.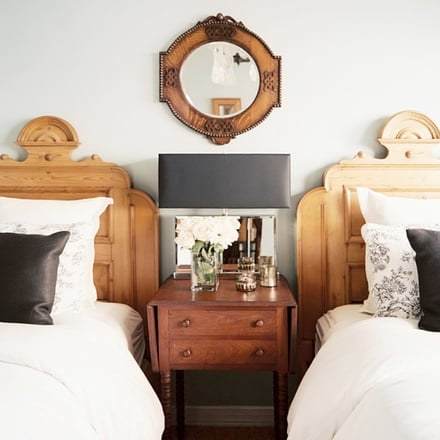 Livingly.com
Neutral Palette
When you're choosing a colour scheme in a room where you're mixing new and old furniture, try to stick to a very neutral palette. More neutral colours are more likely to suit more eras and bring them together in a more consistent way. Stick to colours like white, cream, beige and gray, and your antique pieces will marry with your modern bits very well.
Decorated Life
Display
Create a themed display by pairing your contemporary and vintage pieces. Decoratively arrange your old ornaments alongside your more contemporary pieces, matching colours or textures to create an interesting display with lots of depth. Experiment with different groupings and cluster, it's all about trial and error!
Common thread
Have a look at the architecture of your home and if it's clear that your house has a certain period style choose a few pieces from that particular era and match them up with contemporary pieces. The secret to combining old and new is to tie that together with a common thread, like style, colour or shape. Carry this common theme through out the room, and the transition between old and new will be as smooth as can be.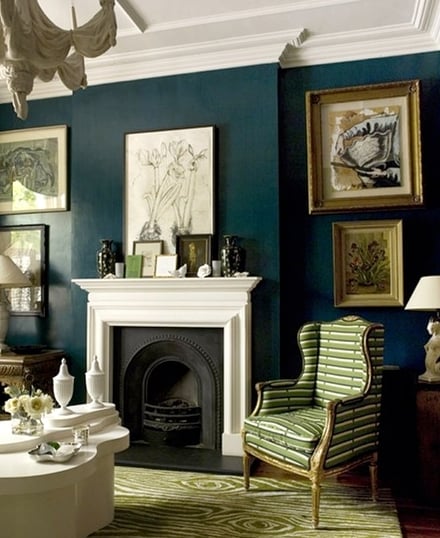 Decorated Life
Patience
If you are looking to create this old and new look don't just fill your room with antiques simply because they are antiques. And similarly, don't rush out and buy loads of pieces to fit the bill. You want the room to look as if has evolved over time, so have patience and wait until you find just the right pieces.