This is an advertorial.
As part of their on-going launch into the hospitality industry in Ireland and the UK, Clayton Hotels (formerly Bewley's Hotels and selected Maldron & Partner Hotels) have had a hive of activity for the past few months and with good reason. The brand is building-up an excellent reputation for genuinely warm and welcoming hospitality. Clayton Hotels aim has been to offer luxury accommodation in urban locations across Ireland and the UK, investing €27 million in redevelopment, including the roll-out of the exclusive Clayton Hotels signature bedrooms and new breakfast options too. Whether it's for business or pleasure, there's a real sense that the staff at Clayton Hotels are eager to welcome you.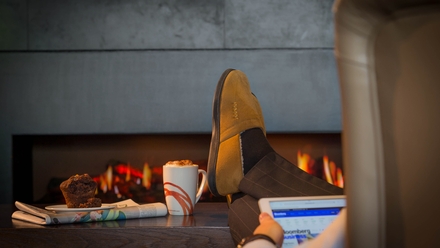 No matter what option you're looking for when it comes to your travel needs, their extensive portfolio has all options covered. If you're a frequent flyer and looking for somewhere to do business or lay your head after a long day wandering through airport terminals, their airport hotels in Dublin Airport and Manchester Airport are the ideal stopover choice for visitors flying in or out of both cities, with 24-hour complimentary shuttle bus service – and we all know at 4am in the morning, you don't want to be looking for directions to your hotel.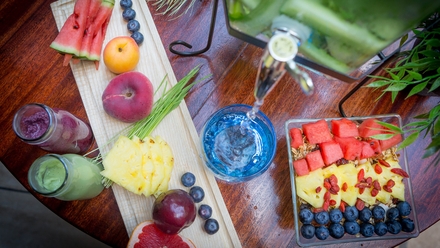 If however, you're lucky enough to be planning a trip around this great country or further afield to the UK, their hotels in Dublin, Cork, Galway, Belfast, London, Leeds, Manchester and Cardiff, Wales allow visitors to explore these great cities and their surroundings. One of the super new additions that impressed us is their new signature Clayton Vitality breakfast. This allows you to help yourself to a choice of healthy alternatives like own recipe Muesli, a porridge station with granola, fresh fruit and fresh yogurt, fresh juices and detox water – in a world where we're all doing our very best to be a little bit healthier, this is music to our ears. In fact during the summer Clayton Hotels teamed up with top model and food blogger Roz Purcell to officially launch the Vitality Breakfast offering in the beautiful surroundings of Clayton Hotel Ballsbridge. Roz Purcell hosted a farmers' market style breakfast alongside Dalata Hotel Group plc CEO, Pat McCann showcasing the best breakfast produce guests can enjoy. And we all know that when you go to a hotel, a good breakfast is one of the elements you look forward to the most. As well as their re-vamped breakfast offering, Clayton Hotels boast a wide range of impressive restaurants, bars and coffee docks, and the staff are always happy to make a reservation for you prior to your arrival so that's one less thing to worry about.
What will strike you most when you arrive into one of their hotels is the down to earth, friendly atmosphere that's been instilled and as a tourist at home or abroad that's the key to a good holiday. If you want to see it for yourself – now's the time. Clayton Hotels have a fantastic offer on at the moment with their autumn offering. This includes bed and breakfast from €99 per room per night (*). Also be sure to check out their website to discover all their great destinations and what Clayton Hotels can do for you during your stay.
(*) Subject to offer availability. Terms & conditions apply. Rates vary per hotel & are based on 2 people sharing. Available for bookings from 1st September to 18th December 2015. Go to claytonhotels.com for more information.