Rory O'Neill aka Panti Bliss, spoke to RTÉ LifeStyle about the launch of the Rehab People of the Year Awards and what winning last year meant to him.
O'Neill told us about the 'new confidence' within the gay community following the passing of the Marriage Equality Referendum. He said: "If you're a teenager on your way to school and you see gay couples holding hands, it just becomes an ordinary thing to you. It is not something to be pointed at and joked about."
O'Neill first came to prominence as his alter ego Panti Bliss. He caught the attention of the nation following an emotional address, The Noble Call, from the stage of the Abbey Theatre, describing the reality of everyday life for some members of the lesbian, gay, bisexual and transgender community in Ireland.
His heartfelt speech garnered worldwide attention and he was invited by New York Mayor Bill de Blasio to march in the 'Pat's for All' parade on St Patrick's day in Queens.
Rory plans to continue his ground-breaking work, and looking back at all of the events in the recent past, he says: "If you had told me this three years ago, I would never have imagined it".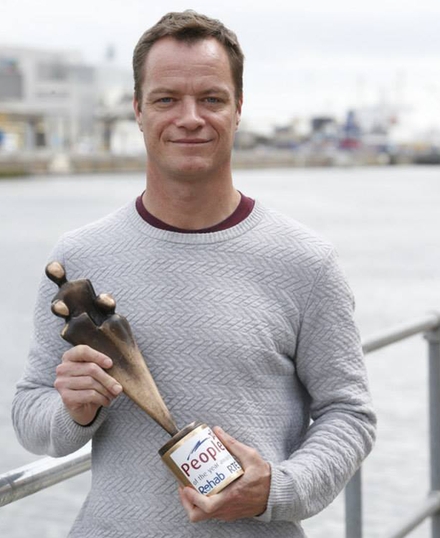 Winning the People of the Year Award 2014 for him, was not necessarily a private win but rather one for the LGBT community as a whole. However, for Rory it was a proud day for his mother and sisters who joined him on the night: "Personally it was lovely for my parents. It's not always easy having a drag queen for a son."
O'Neill has filmed a documentary about his life on the road, namely The Queen of Ireland and he along with Blinder Films launched a CrowdFunding campaign to help raise funds for the film, which will be released in the coming months.
Nominations are open for the Rehab People of the Year Awards 2015 and you can nominate somebody in your life or your community, facebook.com/PeopleoftheYear2015, ahead of the closing date on September 14.
You can find out more information here peopleoftheyear.com
RTÉ LifeStyle caught up with other previous winners at the launch of the People of the Year Awards, and we are going to be featuring those interviews over the coming weeks, as the call-out for nominations continues.