The city's hottest food festival will provide a wide range of delectable features to include the Electrolux Taste Theatre, Electrolux Chefs' Secrets and the Electrolux Secret Ingredient.
The 'Electrolux Taste Theatre' is the perfect attraction for the avid foodie. With daily cookery demonstrations from some of the best chefs in the business using the Electrolux Inspiration range of home appliances, guests can take their new know-how back home and into their own kitchen!
The 'Electrolux Chefs Secrets' will also return this year inviting guests of Taste to participate and cook alongside with their favourite chefs. The interactive feature will offer visitors the unique opportunity to pick up hints, tips and techniques from some of the world's leading chefs in a series of interactive cooking demonstrations. Visitors will be able to cook up a storm during the class using the latest cooking methods and skills using steam and induction technology then recreate the dish in their own home.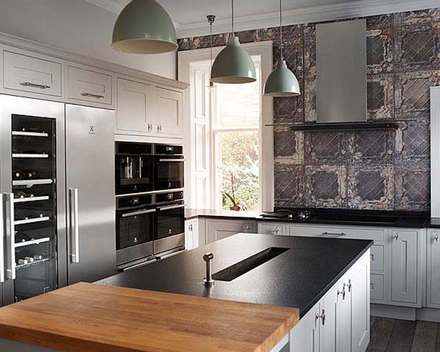 Electrolux will also present the 'Electrolux Secret Ingredient'; Secret Ingredient will provide visitors with a truly unforgettable sensory experience involving sound, smell, touch and taste using naturally sourced, matched seasonal ingredients. Using social media visitors to Taste will be invited to share their Secret Ingredient through collaborative social media activity and contribute to the conversation by sharing their own kitchen tips. The secret ingredient hashtag (#SecretIngredient) will also allow social media users to pose culinary questions and find recommendations the from
Electrolux partner chefs on location. With close to 100 years of culinary expertise designing professional kitchen appliances for Europe's best chefs, Electrolux will showcase the latest kitchen products, including CombiSteam ovens, and induction hobs programmable to the nearest degree throughout the four day festival.