People can control the cost of their health insurance with Create Your Scheme – what else do they want to control?
The people of Ireland have spoken and, given the chance to take control of something in their life, more than two-thirds of them would take control of the country's chaotic weather, a survey commissioned by laya healthcare has revealed. 
 A further 19% of those surveyed indicated that they would enjoy having control over their boss, while 11% chose the TV remote control as the thing they would most like to control.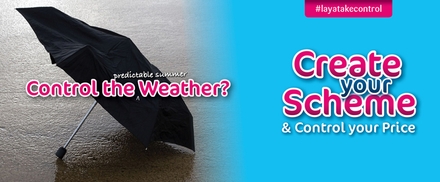 Meanwhile, in a real sign of the times, finances were deemed to be the part of people's lives that were most out of control, with some 30% of respondents indicating that their money situation was the most out-of-control aspect of their lives, and a further 29% choosing it as the second most out-of-control part of their lives. 
With more than 1,000 respondents, the survey was carried out as laya healthcare celebrates the success of 'Create Your Scheme', a revolutionary way for Irish consumers to buy health insurance. As the summer kicks off it's a good time to look at your health insurance options - and with 'Create Your Scheme' thankfully you don't have to look too far. 
One of our favourite schemes, laya healthcare's 'Create Your Scheme' does exactly what it says on the tin – it allows you to tailor your insurance to your lifestyle, allowing the consumer to take control of their health insurance. By simply choosing the level of cover required and the amount you wish to pay, 'Create Your Scheme' delivers a healthcare insurance policy tailored to individual needs and budgets. Members have three options to consider; the level of hospital cover they want, the level of in-patient excess they are prepared to pay in order to reduce their costs and the out-patient cover to suit their needs.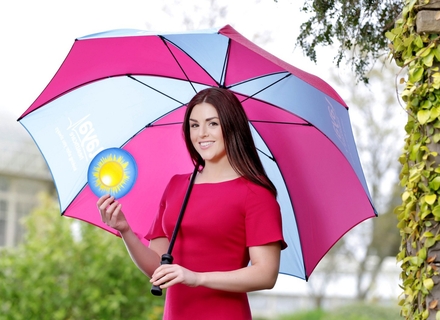 Choosing the proper health insurance plan is a huge decision for most people and it can seem almost over-whelming at times as you're bombarded by choice.  Finding the intersection of budget and need can be tough. The needs of a healthy twenty-something are vastly different from the needs of a family of four. However, since its launch in December 2013, 'Create Your Scheme' has led the way in changing how private health insurance is sold and has now given consumers of all ages control over the cost of their policies.  Developed in response to market demands, 'Create Your Scheme' has proven hugely successful, accounting for over half of laya healthcare's online sales. 
The flexible options start from just €463.29 per year.  This includes a 10 per cent online discount currently available on all 'Create Your Scheme' schemes when bought online. 
Laya healthcare has always emphasised the need to deliver the best levels of care and choice for all its members. The difference between laya healthcare's solution and others on the market is that laya healthcare continues to include specialist cardiac procedures as a core benefit on the majority of the solutions.  Members can also choose an out-patient level of cover that suits their needs, regardless of their in-patient cover.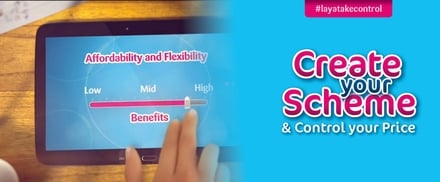 When you join laya healthcare or renew your policy, you can avail of a unique benefit, HeartBeat.  HeartBeat is a cardiac screening available exclusively to laya healthcare members which screens for the detection of underlying heart conditions that may lead to, or cause, Sudden Adult Death Syndrome (SADS). Your HeartBeat screening comprises a personal and family history questionnaire, body mass index, blood pressure check, a physical examination and an electrocardiogram – all carried out by laya healthcare professionals.
As a laya healthcare member, you will also have access to excellent hospitals, doctors, consultants and healthcare.  There is a dedicated Nurseline service available to members for added peace of mind. The service is available 24 hours a day and is run by qualified nurses who have a wide range of clinical experience and are ready to lend a friendly ear to any questions or concerns you have on any health issues.
In the wake of the success of Create Your Scheme, laya healthcare took the opportunity to ask the Irish public what else they would like to take control of, now that they can control the cost of their health insurance. While the infamous Irish weather unsurprisingly topped the list of things people would like to control, a very brave 3% of people would opt to take control of their mother-in-law, with one respondent explaining "She is a nightmare and makes everything difficult!" Five per cent of Irish people would apparently like to take control of their partner's wardrobe, and the same amount would take control of their dog, with one participant ominously claiming "he bullies me". 
For more information on 'Create Your Scheme' and all laya healthcare schemes call 1890 700 890, or visit www.layahealthcare.ie 
Keep up with laya healthcare online through facebook.com/LayaHealthcare or @LayaHealthcare
Insurance provided by Elips Insurance Limited trading as Laya Healthcare. Laya Healthcare Limited trading as laya healthcare is regulated by the Central Bank of Ireland.