Dulux wants to inspire people to 'Change Their Stories' by painting their homes and community spaces.
Imagine if Dulux were to knock on your door, come into your home and paint your living room just the way you want it…  Or what if you could nominate a friend in need of a change to have a gloomy room transformed into a great room?  While each of us is the master of our own destiny, changing your story can be a challenge.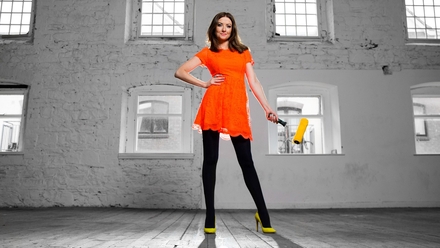 Dulux, with the help of one woman who is certainly not afraid of change, Jennifer Maguire, are launching a national campaign called 'Change Your Story'.  The campaign is calling for people to use colour to help change their story and Dulux is offering the people the chance to have their private living spaces painted and the same applies to local community spaces and charitable organisations.
So, how does it work?  Dulux wants to hear from you - people can nominate themselves, a loved one, a friend, a relative, a local community project or charity describing what they want painted and the change they expect it to bring about. To apply you need to take a short video on your phone then upload it onto www.letscolour.ie. Dulux will shortlist the videos, and then ask public on whose lives, or community projects will be transformed.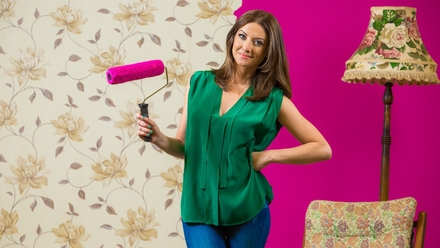 Speaking about the campaign Jennifer said: "Change is a great thing.  You've got to make your own opportunities and run with them, whether it's your career, like me, or your story like Dulux is suggesting.  'Change Your Story' is a great idea as Dulux is not only supplying the paint, but they're also going to do the painting too for a selected number worthy individuals and causes.  
"They're looking for all kinds of projects in need of a colourful change, be it a sitting room, a community hall or a scout den.  Dulux wants to hear about any area that colour can transform to help make a positive change to people's lives."
So grab your phones, hit that recording button and tell Dulux why your particular initiative should receive a colourful makeover. 
Videos must be  uploaded on www.letscolour.ie before Friday, 2 May.