Electric Ireland has launched it's first ever rewards programme, Powering Rewards. This means that Electric Ireland Residential Gas and Electricity customers now have the chance to receive a special treat or reward.
The rewards programme features three main sections :
Powering Savings with SuperValu
Electric Ireland has partnered with SuperValu to create a customer offer which will be visible in SuperValu's 223 store nationwide. Customers will be able to earn SuperValu Real Rewards every time they pay their Electric Ireland bill and these points can be used to save €10 of their next gas or electricity bill. Customers can redeem one €10 voucher per bill, giving a possible saving of up to €120 a year!
Powering Choice
Electric Ireland has organised partnerships with a range of companies including Top Flight Holidays, Irelandhotels.com and Lifestyle Sports. Our partners will provide exciting offers and discounts for customers registered at poweringrewards.ie
Powering Experiences
Electric Ireland's Powering Rewards programme will include competitions with fantastic prizes to give all families a "once in a lifetime" experience. The first competition is an all expenses paid trip to London to the Graham Norton Show.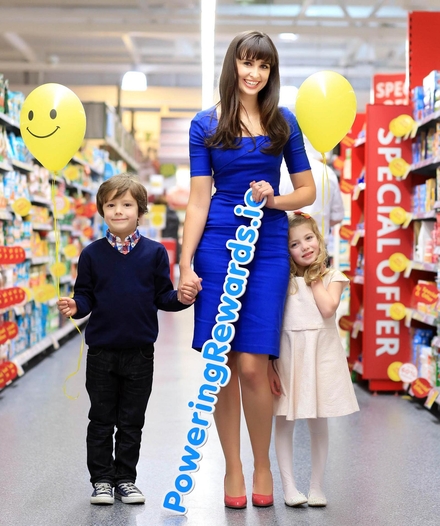 Speaking about the new programme, Ken McKervey, who is the Commercial Manager at Electric Ireland said: "We know our customers expect value and this programme is designed to thank and reward customers for their continued support.
"We hope people sign up at poweringrewards.ie and start to enjoy the benefits of our reward programme. For the next number of weeks we are running a competition for 25 customers who sign up to win €200 of their Electric Ireland bill."
 To sign up head to poweringrewards.ie