Diarmuid Gavin declares Gareth James Butler the winner at National Garden Design Competition
Landscape design student Gareth James Butler was announced as the winner of a major student garden design competition this week. Nearly 100 garden design students from all over country entered the competition which was the first of its kind in Ireland, held by leading Irish paving specialists Kilsaran to mark its 50th anniversary. Renowned garden designer Diarmuid Gavin judged the finalists and decided on the overall winner.
Gareth who is originally from Ballinderry, Mullingar, Co. Westmeath and studies garden design at The Garden Design Academy of Ireland beat five other finalists to win the overall prize which included €3,000 bursary to help kick-start his design career and is now included in Kilsaran's team of expert designers. The competition was open to students of Horticulture, Garden Design, Landscape Architecture and other similar courses.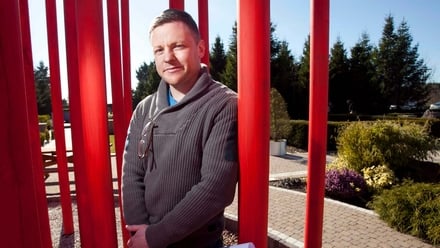 Gareth used strong vibrant colours, a creative mix of planting along with a clever use of Kilsaran's paving products to create a unique garden that's easy to build and makes the best use of space. Runner's-up included Paul Foley from The Senior College Dun Laoghaire who integrated a glass floor balcony into his design and Adrienne Duffy from the Botanic Gardens who included timber shuttering and triple glazing in his garden. Highly-commended awards went to Sara Whelan from The Garden Design Academy of Ireland who used Newgrange as her inspiration and Pat O'Mahoney from UCC who added a modern flair to his design.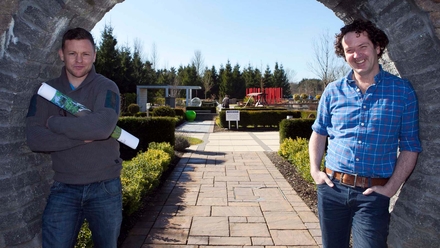 Speaking at the final of the competition Diarmuid Gavin said: "Gareth's garden is worthy of a place at The Chelsea Flower Show and a one-off unique design that will be fantastic addition to Kilsaran's show gardens.
"This type of competition has never been done before in Ireland and has really showcased emerging landscape design talent."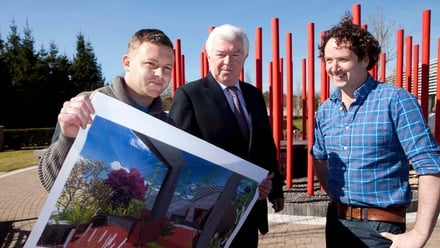 Tom Tevlin, Managing Director of Paving, Kilsaran Home said: "This competition is a fantastic way to celebrate Kilsaran's 50 years in business and we were delighted with the huge response we received. Gareth is a very deserving winner and we look forward to his design coming to fruition in our show gardens in May and welcoming him onto our panel of designers."
To view the garden designs visit www.kilsaran.ie or on Facebook / twitter @Kilsaran.