Health insurance covers those unpredictable moment in life and with nearly half a million members nationwide, laya healthcare is Ireland's second largest private health insurance provider. They are completely committed to looking after their members always and making sure they receive the best possible healthcare at all times. 
Investing in insurance means investing in your quality of life and that of your families  – so this year why not take a closer look at laya healthcare and their affordable cover with Essential Connect Family.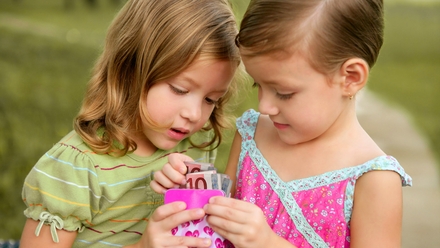 While there are many views on the importance of health insurance there is still the notion that coverage in some form or fashion is extremely important. Preventive care helps and it may prolong the need for insurance but there is nothing better than knowing you and your family are fully protected. Laya healthcare is delighted to provide excellent value family cover with the Essential Connect Family Scheme, offering cover in both public and private hospitals as well as maternity, cancer and cardiac benefits. This scheme offers family's savings of 19% over the VHI One Plan 150. For a family of two adults, two kids and one full time student, your cover is just €2,050 annually or a monthly payment of €175.96. The Essential Connect Family Scheme offers a wide range of benefits ensuring your loved ones have the essential cover they need. As part of the Essential Connect Family Scheme, your family is covered for semi-private accommodation in private hospitals including the Beacon Hospital. Other benefits include specialist cardiac procedures in the Mater Private Hospital, comprehensive cancer care and overseas cover. Essential Connect Family is subject to a once off €300 inpatient excess per policy per year.
Sometimes it seems impossible to figure out exactly what kind of health insurance to get. There are so many variables that make a plan right for someone, so it's a decision you have to reach on your own. But with the help of laya healthcare and their team of experts – this choice can be made a lot easier for you.
Another fantastic option from laya healthcare is their new and innovative Create Your Scheme online tool.  With health insurance, you have to look at all the angles. What's more important to you? The overall cost? The ability to get some coverage wherever you choose to get care? How much time it takes to get things done? And at laya healthcare they are conscious of providing solutions that meet your needs which is why they  have launched Create Your Scheme. Create Your Scheme does what it says on the tine - it allows you to create a flexible scheme that suits your needs, giving you more choice and greater control over the price you pay. You select the level of hospital cover you need, choose an excess that suits you and choose the level of everyday cover you want. Create Your Scheme was created to allow choice and flexibility and to allow you create a scheme around your own lifestyle and budgets.
So if you're looking to renew or get health insurance for the first time here are questions to ask yourself...
Your health history and patterns: Are you diabetic? Do you take any prescriptions? Are you at a high risk for a disease that might require lots of testing? If you have high medical needs, it's likely that you'll need higher coverage.
What's coverage like for your family? What are the medical needs of your family? How does coverage from your employer compare to that of your spouse's if at all?
How does new coverage compare to your previous coverage? 
Crunch the numbers. Do some old-fashioned cost-benefit analysis and see if you're going to get more for your money.
Lastly - Innovation is also at the heart of everything laya healthcare do. When you join laya healthcare or renew your policy, you can avail of their free heart screening, HeartBeat. HeartBeat screens for the detection of underlying heart conditions that may lead to, or cause, Sudden Adult Death Syndrome (SADS). Your HeartBeat screening comprises a personal and family history questionnaire, body mass index, blood pressure check, a physical examination and an electrocardiogram – all carried out by laya healthcare professionals.
As a laya healthcare member, you will also have access to excellent hospitals, doctors, consultants and healthcare including dental, optical and complementary therapies. They have a dedicated Nurseline service available to members for added peace of mind. The service is available 24 hours a day and is run by qualified nurses who have a wide range of clinical experience and are ready to lend a friendly ear to any questions or concerns you have on any health issues.
Many people don't think about health insurance until they need it. But by doing some research and making good choices ahead of time, you can save time and money down the road.
For more information on all their plans call laya healthcare now on 1890 700 890, or visit www.layahealthcare.ie
You can also keep up with us online through Facebook or Twitter.
Insurance provided by Elips Insurance Limited trading as Laya Healthcare. Laya Healthcare Limited trading as laya healthcare is regulated by the Central Bank of Ireland.