Russell Hobbs irons out your creases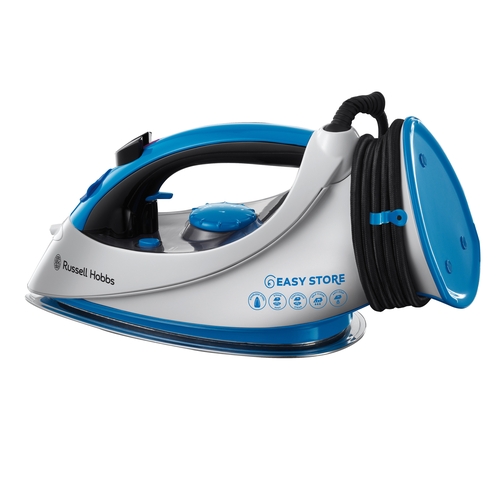 Storage is a problem nearly every home is familiar with. Apparently we spend up to an hour a day a day looking round our houses for lost items, while the clutter we keep in our homes – messy cupboards, tangled wires, overfull storage spaces – nearly doubles the time we spend on housework.
Russell Hobbs has come up with the nifty Easy Store with Wrap & Clip Cord Iron (RRP €39.99) wich combines powerful performance with a built in storage solution designed to make your life easier. This powerful iron features a cord that wraps and clips at the base to make storing a breeze, helping keep the cupboard neat!
Available in all good electrical retail outlets.