The idea for The Design Basket website came from Sarah Jane Lynch from Slane, Co. Meath. With a passion for Irish design and a background in sales & marketing, Sarah Jane wanted to create an online space where a customer could easily shop from a wide range of Irish designers.
"Many of these designers sell at fairs and in small boutiques throughout the country but do not maintain an online offering. The Design Basket offers an exclusive window into the studios of these extremely talented artists and designers and enables the customer to purchase direct" Lynch says, and with that the company launched in November 2011. Lynch has not looked back since.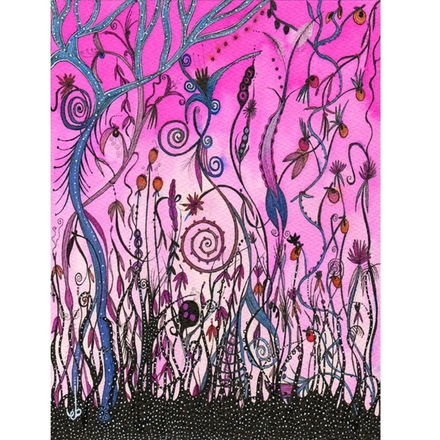 Limited edition print €30 entitled 'Earth laughs in flowers'
Lynch says "About a year ago, whilst browsing through the aisles at the Dalkey Winter Fair, I realised that I get the greatest buzz from shopping in an environment where you get to meet the designer directly, find out where they're from and hear a product being described in the words of its creator".
"I get a similar feeling from discovering a real find in a boutique, perhaps a designer name that I have not previously heard of and have never encountered in the highstreet."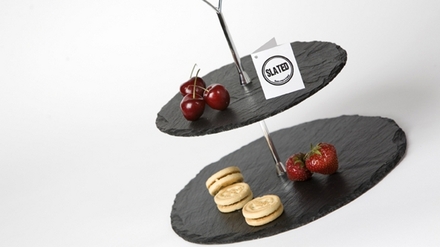 Slated slate cake stand €60
The company very much focuses on contemporary Irish design, moving away from the more traditional products and brands that tend to be marketed abroad. The result is a fresh and exciting online offering that is very much on trend. The beauty lies within Lynch's keen eye and passion for Irish gifts with a contemporary edge.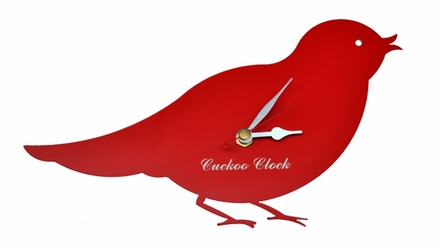 Cuckoo clock €25
Jewellery, fashion accessories, homewares and art are all available from the beautifully-designed and maintained site.
The website proclaims 'Our vision is to bring Irish contemporary design to the World's fingertips. We aim to recreate online the excitement and passion often found in quirky little boutiques and craft fairs'.
Irish Linen scented candle €12.95
Lynch concludes "Each item has been lovingly created and the customer, whether from here or abroad, can learn all about where in Ireland the item came from and who designed it. It creates a more personalised shopping experience drawing on a deeper connection with the designer of the product"