Debenhams have just announced the launch of its Edition Home collection in its stores in Dublin, Belfast, Cork and Galway.
Launched into womenswear in 2010, the Edition concept is a fluid platform for design talent to reach a mainstream audience, through launching a capsule collection at Debenhams. Designers are committed for a limited time, allowing customers all over the Ireland to access cutting edge design on their local high street.
Ashley Thomas, Carol Lake and Yukari Sweeney are the first designers on the Edition Home stage, and will create collections that include soft accessories, bed linen, chinaware, travel accessories and wall art. Slightly different in its approach from the Edition Womenswear collection at Debenhams, Edition Home sees a real mixture of both experienced and fresh design talent, ranging from recent graduate Ashley to industry veterans Carol and Yukari, who have been hidden talents behind the scenes until now.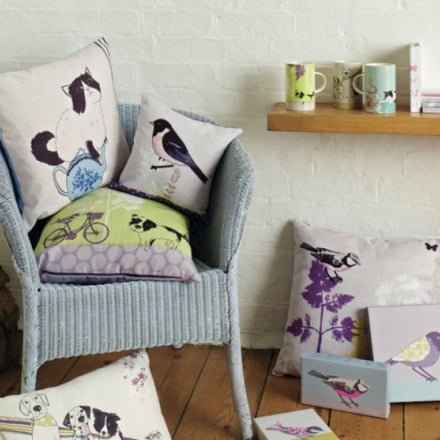 The designers will create collections for Edition Home for a maximum of three seasons, when new designers will be given an opportunity to launch collections. There will however, be an opportunity for the Edition designers to become fully fledged 'Designers at Debenhams', and this will be dictated by customer reaction to each Edition brand.
Edition Home will be launched exclusively into Belfast, Mahon Point & Patrick Street Cork, Blackrock, Blanchardstown, Henry Street Dublin and Galway, aswell as online at www.debenhams.ie
It will be merchandised as a separate product destination in the homeware department, pulled together as if it were a small boutique shop-in-shop. Prices range from €7.50 - €70.
Speaking about the collection Yukari Sweeney said: " It was amazing and gratifying seeing my designs appear in finished products. My Edition collection is about celebrating and enjoying London, and discovering all of the things that it has to offer. Whether you have lived here for a long time or are just visiting, it always has the ability to surprise and entertain you."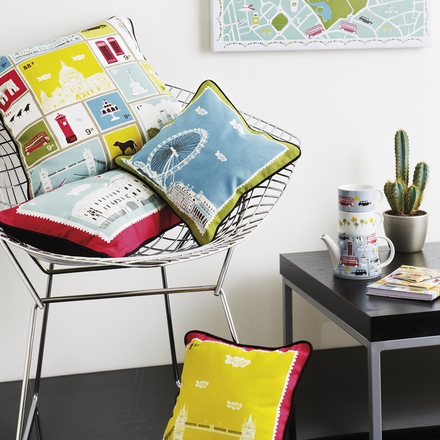 Yukari Sweeney's Debenham's collection
Said Ashley Thomas, "Working with Debenhams is a dream come true, I feel so privileged to be one of the Edition designers. My collection is conversational, quirky and offers a playful touch to the home."
Said Carol Lake, "Flowers, seasons, nature and colour have been my life and passion for many years now and I sincerely hope that my Edition range showcases that passion.