What makes a great brown bread can be a personal thing to answer: simple and classic with a crusty top? Moist and fluffy on the inside? Topped with seeds and other embellishments?
Nailing the ideal recipe for your brown bread can take years and endless batches of the good stuff, but what should you be focusing on if you're keen to perfect your own recipe?
ALDI brought its beloved National Brown Bread Baking Competition back to the National Ploughing Championships 2022, giving contestants the chance to win €15,000 for their beautiful loaves, as well as having their loaves stocked in 152 ALDI stores nationwide.
This year's competition attracted hundreds of entries with finalists progressing through a series of regional heats.
And the results are in! Daragh O'Brien from Co. Kildare wins the 2022 @Aldi_Ireland National Brown Bread Baking Competition! #Ploughing2022 pic.twitter.com/ZqFKjOWXnj

— National Ploughing (@NPAIE) September 22, 2022
After two days of semi-finals, Daragh O'Brien from Co. Kildare was crowned the winner of this year's competition.
Speaking about his win, Daragh, said: "I am absolutely speechless! As an avid home baker, it is such an honour to be named the winner of the National Bread Baking Competition, particularly given the competition this year. I cannot wait to see my bread stocked in my own local ALDI as well as other stores nationwide."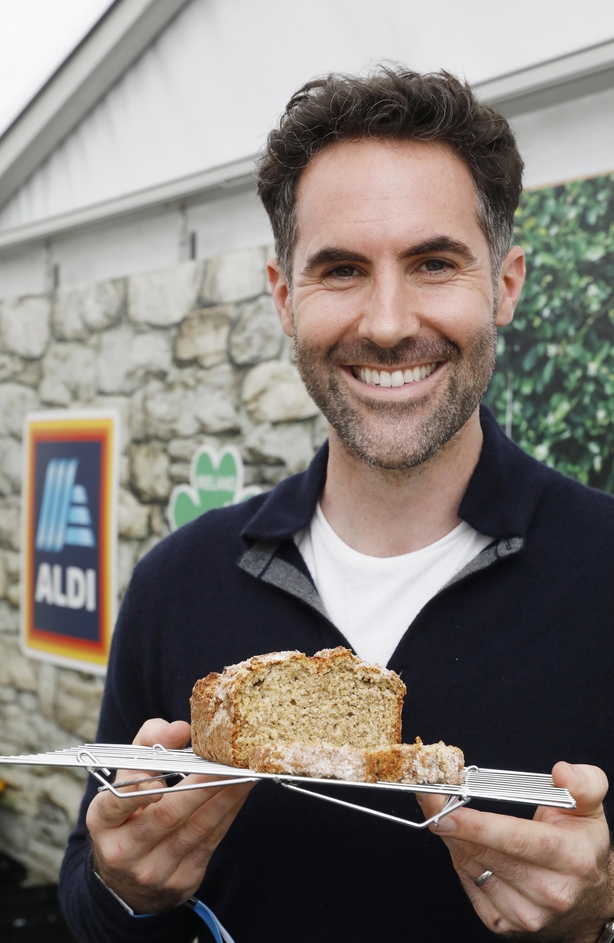 We caught up with some of the contestants in tasty competition at the National Ploughing Championships 2022 earlier this week, to hear their tips and secrets for baking a perfect and delicious loaf of brown bread.
Faith from Co. Wexford told RTÉ Lifestyle she had entered the competition with her mum, who taught her to bake. "She entered one and I entered one as well. Unfortunately she didn't get through and I did, so we've just spent the last couple of years perfecting our recipes."
For her, a vital step is thoroughly sieving your flour, "because that's what keeps the bread moist". "It's very very important to cook your bread on a low heat, low enough that it cooks all the way through but it's still crunchy on top."
Tina from Co. Galway, meanwhile, said she'd been baking since she was a teenager but started doing it seriously once she got married 31 years ago.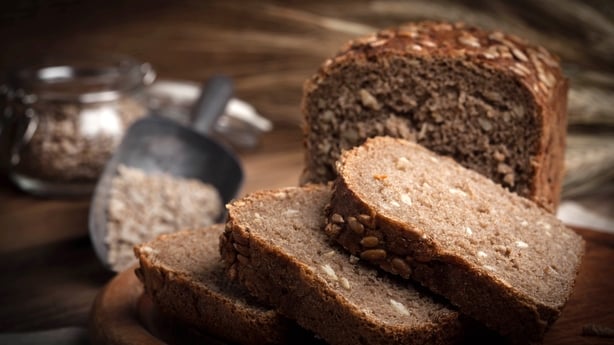 She found her recipe in an Irish Countrywomen's Association (ICA) brown bread recipe, which she started using four years ago. Texture and flavour are important to her, but she says "this bread I make freezes really well". "You've no wastage of bread then, and it tastes really good when it comes out of the freezer."
John from Co. Meath says he's been experimenting with his recipe for some time, having discovered a love of baking. "Getting stuck in the kitchen, put on a bit of music, get lost. Sometimes it works and sometimes it doesn't!"
"I've gone through all the seeds and new breads", he says, "but then I peel it back down to basics." For him, a moist brown bread that "doesn't crumble away" is key.
Loretta from Co. Mayo says she'd meant to enter the Brown Bread Baking Competition years ago, "but I would have had to go to Galway with my first bread, which would have been a fair journey. It just didn't happen to suit me".
This year, however, the event was near to her so she gave it a bash.
Her recipe is pulled from family recipes with years of adding and tweaking here and there, she says. Her top tip is to "bake it at not too high a temperature", as well as sieving your flour well.
Listen back to the baker's in the video above.