For Steve Murray and Colin Dickson, co-owners of Dig In – the newly opened art diner on Camden St – positivity is their fuel.
While most of us were trawling through the news and social media, hungry for good news stories through the height of lockdown, the long-time friends and collaborators were busy making their own: a restaurant that would combine their love of art, food and drink and withstand any upsets the pandemic could throw its way.
With Colin's 24 years of bartending experience and Steve's expertise as the owner of a creative agency, they decided to put their heads together and use the lockdown to develop a project they both cared about.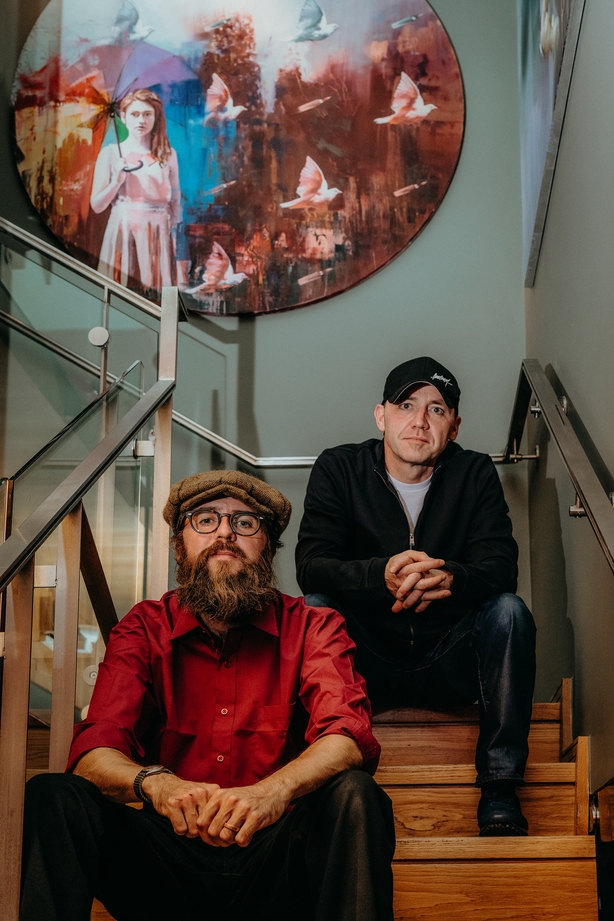 And the hook? Their personal art collections, with works by Banksy, Conor Harrington, Obey, Maser, Chloe Early and more adorning the walls of the dining rooms in the Camden St spot. Maser will steer the collections, curating the art and presenting a new exhibition every six months.
"We started talking about what our real interests and passions are. Colin's is the world of creating new drinks and cocktails, mine is the world of creativity and art and we slowly but surely started talking about how we can bring those two worlds together", Steve says.
For most, starting a new business during lockdown would sound like the worst idea, but not for this pair. Sure, they've done it before – in 2008.
"People thought we were crazy for opening up a restaurant in the recession", Steve says of their restaurant Green 19 also on Camden St. "Our decision was we have time to really build a strong concept, and that there's not going to be many positive stories out there within the industry. Let's create a positive story."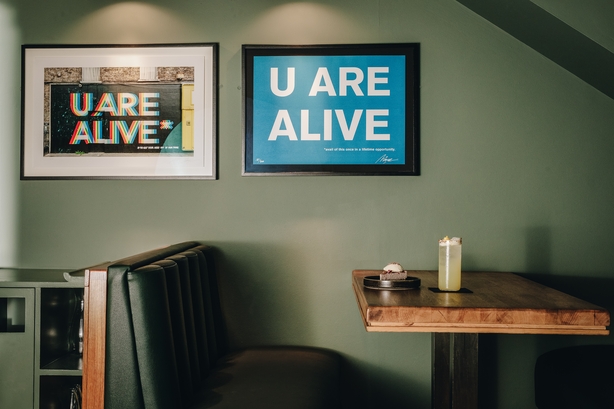 Art diner
The concept of the art diner came from their friends in the creative industry, who were hungry for a creative space where they could socialise and enjoy good food and drinks.
"We started talking about the fact that art is key in times like these", Steve says. "Years back, in the recession, they said 'creativity will get you through the recession'. We wanted creativity at the core and by bringing our love of art and the art collection that we all had personally."
And there are some stand-out pieces. A rare Banksy piece depicting two older women knitting statements like "Punk's Not Dead" hangs above a table, while a print of the famed U Are Alive mural by Maser hangs above another.
The drinks
Three months before a new exhibition, the food team will work with the artists to develop a food and drink menu that evokes their work. Already this is the case: Colin has pulled inspiration from varying times and places to create the diner's current cocktails.
"Whatever I felt I was getting from the paintings, I would try and reflect that in creating the drinks", Colin says. Take the U Are Alive cocktail: a mix of whiskey and gin inspired by Prohibition America and the desire to socialise again.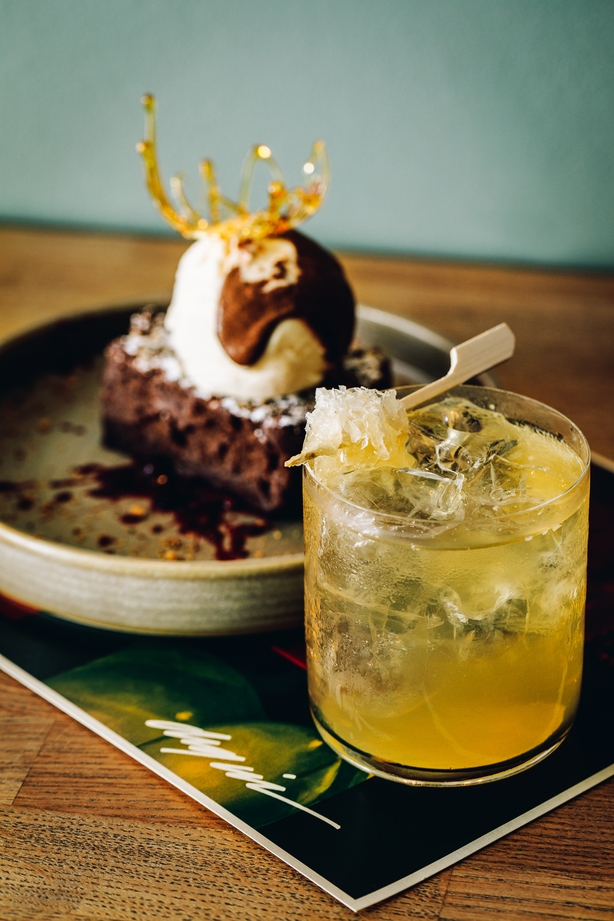 "To me, it represents people coming out of lockdown and enjoying themselves with friends and family. I thought of Prohibition America when that ended and it was the same thing."
Or the drink inspired by Heliosphere by Chloe Early. "These particular works are about the idea of suspension", Colin says, explaining the mix of sparkling wine with bubbles to reflect the motion of rising and bergamot and orange notes that dance on the tongue.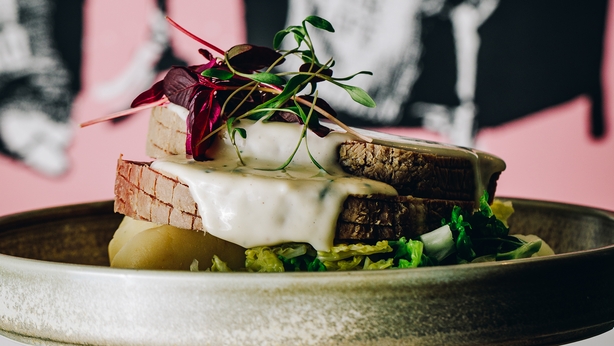 The food
When it comes to food, however, it's all about accessible and sophisticated dishes in an intimate setting. The current menu includes salt beef tacos, lentil and chickpea curry with coconut and squash and Indian pale ale mussels.
A true showstopper, though, is the massive in-house smoked pastrami sandwich, a souvenir from the friends' own lockdown antics.
"In lockdown, myself and Colin were trading a lot of books and we were reading a book about a deli in New York and their whole thing was they were famous for this massive pastrami sandwich. As a little inside joke between the two of us, we said 'let's try and do this'."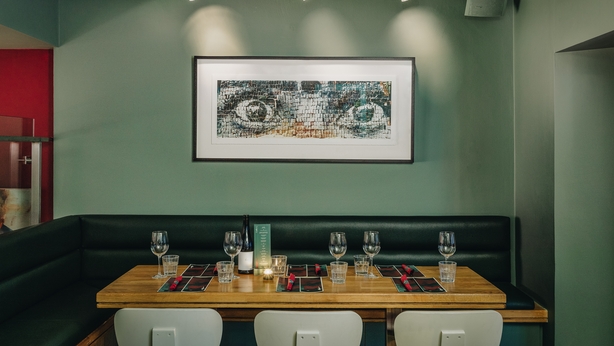 COVID dining
A clear benefit of opening a restaurant during a pandemic is being able to build the space to accommodate it, with distanced dining throughout and plenty of safety guidelines incorporated into the running of things.
Diners can expect privacy rooms, an upstairs dining room, QR codes for menus and possibly a WhatsApp service where people can text in their order and collect from the car.
As the team walks into the uncertainty of the next few months, the three things they're focusing on are "creativity to the core, a safe environment and a positive story", Steve says.
"We've already decided as a team that [if there's a second lockdown] we're going to keep working every day to develop this concept.
"I think it's going to be the layout for a lot of bars and restaurants and it's not a negative thing. It allows people to be creative and innovative. I'm seeing a lot more positives than negatives out of this."